MindWare joins Virtual Mojo Pitch 2022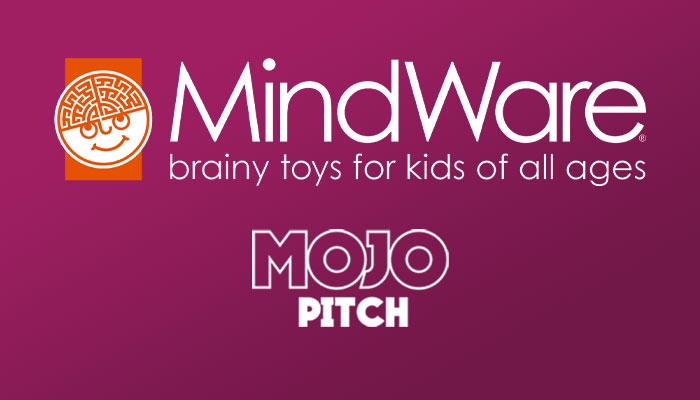 Inventors will be able to pitch concepts to MindWare at this year's Virtual Mojo Pitch.
Forming part of this year's Play Creators Festival, the Virtual Mojo Pitch takes place digitally across October 12th and 13th.
The virtual Mojo Pitch will welcome inventors, invention studios and design agencies as they pitch exciting new toy and game concepts to a range of companies, each on the lookout for new products.
"MindWare is excited to attend the Virtual Mojo Pitch for the first time and expand our inventor network," said Kristin Gallagher, Director of Product Development at MindWare.
"We've heard such great things about the immense creativity and innovation that is presented during this event. We are confident we will find wonderful new additions to our MindWare and Peaceable Kingdom lines.
MindWare's commitment to exceptional content and learning through play is a great match for the breadth of talent and thoughtful concepts seen from inventors who present at Mojo Nation."
If you're an inventor, invention house or design agency that would like book in a meeting with MindWare at this year's Virtual Mojo Pitch, email Mojo's Billy Langsworthy on billy@mojo-nation.com.
–
To stay in the loop with the latest news, interviews and features from the world of toy and game design, sign up to our weekly newsletter here