MLGPC's Michael Goodman on Fugglers, Monchhichi and the search for great concepts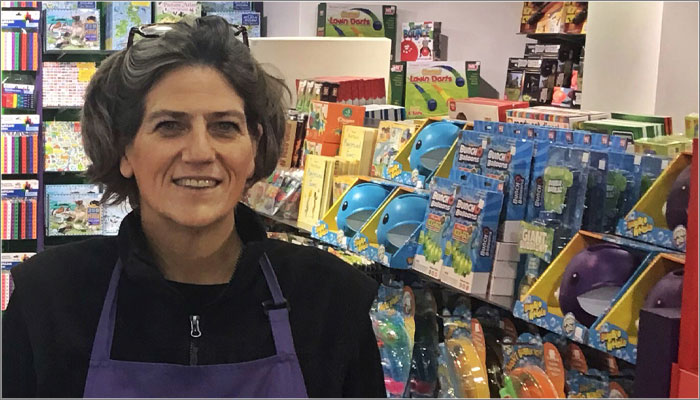 As founder and head of licensing at MLGPC Licensing Agency, Michael Goodman represents the ideas of toy and game inventors and IP owners, pitching them to some of the biggest companies around the world.

One of his recent hit discoveries was Fugglers –the quirky plush toy creation from UK inventor Louise McGettrick that he successfully represented and pitched to Spin Master last year.
With Fugglers now a fully-fledged brand, boasting lines of plush, vinyl figures and further brand extensions on the horizon, we caught up with Goodman to learn more about what caught his eye with Fugglers, and learn the one thing he looks for when considering representing a concept.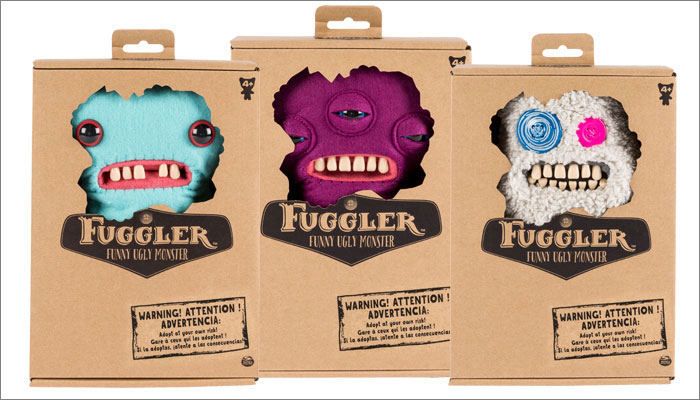 Hi Michael, first off, can you tell us a little about how you first started working in the toy and game space?
My journey to the toy industry really grew out of my foray into the kids entertainment industry. My background was in education and I got it in my head that I should be leveraging my Master's degree into something more than just teaching.
I started writing pitches for educational kids shows and booked pitch meetings with networks around the world. At the end of one meeting, I was told that although they loved my ideas (in hindsight, they probably didn't love them), I needed a licensed property to get a show produced. For the sake of context, this was at the time when The Surfs movie was just hitting theatres.
On my walk back to the car from that meeting I knew I had two choices: I could give up or go after a licensed property. Despite seriously considering giving up, I didn't, and I immediately started researching toy licensing history. I had to think long and hard about what toy property had both a sales history, would be desirable to networks/producers and would somehow option me their rights.
The property I decided on was Monchhichi, a thumb-sucking monkey doll that and was owned by a 100 year-old Japanese doll company named Sekiguchi.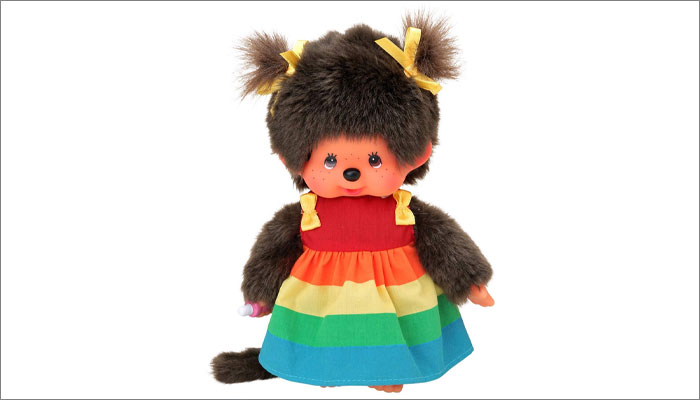 Monchhichi was licensed to Mattel in the early Eighties and for my intents and purposes it was the perfect property. Mattel's sales of Monchhichi in the Eighties were impressive and the property even spawned a short-lived Hannah Barberra cartoon which aired on Saturday mornings.
As you might imagine, it took many months of back and forth for me to convince a 100 year-old Japanese company who, for some reason viewed their time as licensor to Mattel as a sore point, to potentially go down that road again.
Ultimately, my sheer relentlessness paid off and Sekiguchi granted me the North American Television rights to Monchhichi. Once the rights were granted, I hit the ground running, taking meetings everywhere and bringing Sekiguchi a raft of deals from producers and animation studios around the world!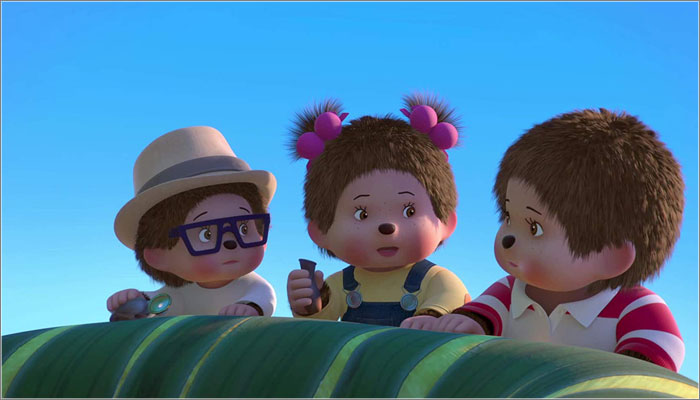 Shopping the rights to Monchhichi gave me the opportunity to not only build relationships within the kids entertainment industry, but because Monchhchi was a toy property, I was able to build relationships within the toy industry as well. I pitched those rights to both Mattel and Hasbro and while neither of them bit, both companies very impressed with my ability to identify a viable brand and actually be able to get something done with it. In fact, one exec even confided in me that I had gotten further with Monchhichi on my own than any of her teams had with their proprietary IP (that exec still refers to me as "The One Man Army").
In an effort to replicate the success of Monchhchi, I became completely obsessed with finding toy properties that were not owned by large toy manufacturers, but this time instead of optioning them, I acted as agent for their brands. Some of these properties included but were not limited to Sectaurs, Boglins, Great Garloo, Weird Oh's Power Lords (which my partners and I developed an animation pitch for and came really close to a deal with Netflix on).
At the same time, I was also consulting with major animation studios as well as optioning original animated projects for my clients left, right and centre; representing some of the best talent in animation. Still, I was frustrated with the speed at which the animation industry worked. Even though I'd gotten a bunch of my shows green lit with networks, it was taking what felt like an eternity for them to see the light of day.
It was at that point that I pivoted to pitching new toy properties and pursued entertainment less and less. So I suppose my path to the toy industry was paved in part through my successes in animation, however it took the frustration I was feeling with the animation industry to plant me firmly on that path.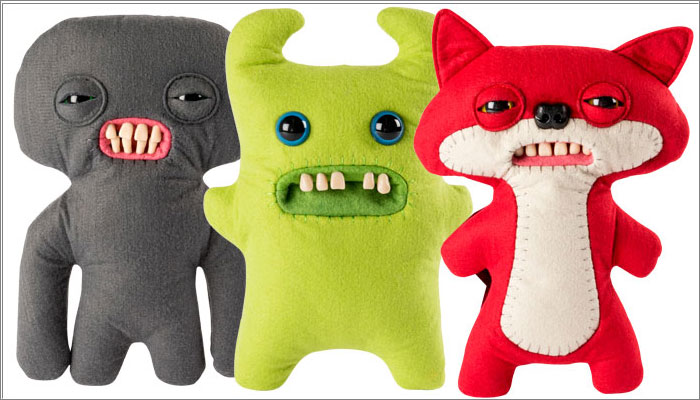 One of you big recent success stories was with Fugglers, and we've spoken with creator Louise McGettrick on the site before about the origins of that concept. How did you come across Fugglers?
I came across Fugglers one night while perusing Facebook, I read an article about a plush doll that supposedly had real teeth. I immediately recognized this property as something that had mass-market appeal and genuine licensing potential. I could picture in my mind's eye the retailers that would carry this thing!
I phoned up Louise McGettrick the next day and told her that I thought Fugglers could be licensed to a toy company. She agreed and signed up as a client. I then began reaching out to toy companies and Spin Master in their infinite wisdom responded and I negotiated a great deal for Louise and everyone lived happily ever after (seriously).
A lovely story, and how great to have played a key role in bringing what is one of the most unique mass-market toy lines of recent times to market.
Well let's be clear, I didn't come up with Fugglers, Louise McGettrick did and I certainly didn't market, manufacture or distribute Fugglers, Spin Master did.
With that being said, in identifying Fugglers as a viable toy property and selling it to Spin Master, I believe I played a pivotal role in making Fugglers what is today. It's like asking what role did Mark Freedman (the original licensing agent for TMNT) play in helping Teenage Mutant Ninja Turtles become one of the biggest toy lines ever. The truth is that you, and everyone else in the world besides a handful of die-hard underground comic book fans, would have never heard of TMNT if it wasn't for Mark Freedman.
I'm not saying you would have never heard of Fugglers if it wasn't for me, but Fugglers certainly wouldn't be owned by Spin Master, which means you wouldn't be able to walk into your local mall and pick up a Fuggler if it wasn't for me. So for those of you reading this who love Fugglers, you're welcome! And for those of you who don't, I feel sorry for you that you don't get it.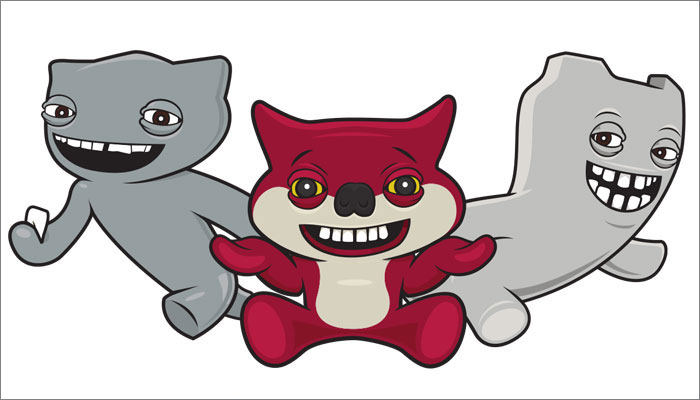 So, with Fugglers, it was a instinct that the brand had mass appeal. What else do you look for in a concept or IP when considering what to represent?
I look for great! In the Jimmy Iovine/Dr Dre documentary The Defiant Ones, Jimmy Iovine talks about signing Eminem and says, "We weren't looking for a white, controversial rapper. We were looking for great." I wasn't looking for a plush doll with denture grade teeth when I signed up to represent Fugglers, I was looking for great. When it comes to finding toy concepts and IP to represent, I look for great!
MLGPC has a raft of success stories under its belt, but designers or companies whose interest has been well and truly piqued, what areas do you specialise in?
Once again, I specialize in representing and selling/licensing great! I don't care what category the concept or IP falls under, if it's great I want to represent it!
Now if you want specifics, I personally get a real kick out of bringing toy execs the weirdest, craziest, most viral products I possibly can (i.e Fugglers, Werepups, Scarebears). When I was pitching Fugglers, one exec in particular begged me not to send him a sample because he was completely disgusted by it!
My thought is that if a product gets a reaction – whether it be positive, negative or anything in between – it will get a reaction at retail and lead to sales. More often than not, we are seeing toy manufacturers spending extraordinary amounts of money ideating, designing, marketing and releasing product that takes no design risks.
The truth is, no matter what amount of shelf space a generic product line takes up or how many marketing dollars you throw at it, a generic looking product will always fail to capture the attention of the retail consumer. Personally, I'd much rather be associated with products that turn heads at retail!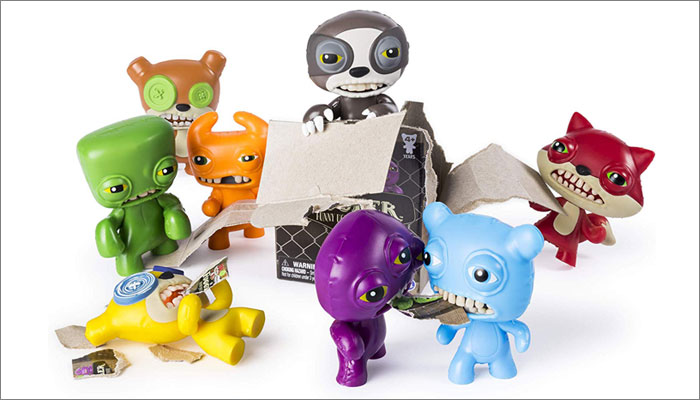 And with Louise, you reached out once you saw the Fugglers concept on Facebook. For other inventors out there, how can they get in touch?I'm always on the lookout for great concepts and IP to represent, so if you're reading this and you've got one, hit me up at michael@mlgprodco.com or message me on IG @mlgpc or on Linkedin!
And when it comes to toy and game companies, how do those relationships work?
As far working with toy and game companies, in addition to maintaining truly wonderful relationships with every major toy and game company worldwide, I regularly get retained for consultancies.
Recently, I've been brought on by the great Matt Abel (chief growth officer at Westminster, Inc.) as a consultant to guide Westminster's toy ideation/toy design firm and have had the absolute honour of working very closely with the toy design genius that is Nate Maldonado (director of product design at Westminster, Inc.)!! We've got so many great toy concepts cooking up right now, it's really exciting!!
Often inventors are focusing on their idea, and getting in front of the right toy company, but why do you think it pays for this community to think of their concepts in the widest terms possible in terms of turning an invention into a fully-fledged brand?
It should come as no surprise that I firmly believe every toy inventor and IP owner should retain the services of an agent or agency before getting in front of a toy company with their concept or IP.
Whatever percentage an agent earns as their commission, if they've done their job right they've probably doubled what the inventor could have earned on their own. At the very least, a good agent will have used their contacts within the industry to get that deal for their clients that they wouldn't have had the ability to get on their own.
Let's be clear you should do your due diligence when looking for representation, but I strongly believe representation is key and not just because I do it for a living.
More to your question though, I do think it pays (literally) for inventors to think about application when it comes to toy invention. Simply put, if your concept has wide application it is much more likely to be licensed. For example, if you've come up with an original toy concept, you should be thinking about what licenses it could be applied to it and pitch it (or have your friendly neighbourhood licensing agent pitch it) to the company who owns that license.
Finally, how do you fuel your own creativity?
I try to read a lot of biographies of people from the worlds of art and business to glean any lessons from their experiences and apply them to my own. Apart from that I fuel my creativity through collecting MOC toys from the Eighties and early Nineties, playing guitar, listening to music, watching Tik Tok with my daughter and lifting weights – I get a ton of great ideas in the gym!
—–
To stay in the loop with the latest news, interviews and features from the world of toy and game design, sign up to our weekly newsletter here