Modiphius brings Bond baddies into board games with SPECTRE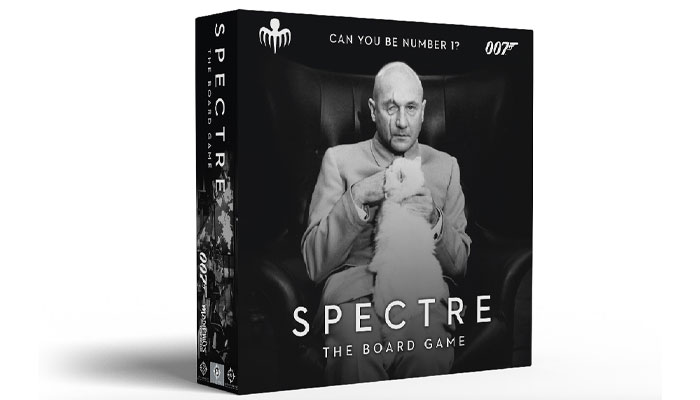 Modiphius Entertainment is launching a James Bond board game in 2022 called SPECTRE: The Board Game.
The game sees players step into the shoes of iconic Bond villains as they assemble devices, spy on their opponents and blackmail rivals in a battle to become head of SPECTRE.
SPECTRE has been a collaboration between Kaedama – a team of award-winning French game designers consisting of Antoine Bauza, Corentin Lebrat, Ludovic Maublanc, Théo Rivière – and the Modiphius design team, made up of Stefano Guerriero, Javier Angeriz-Caburrasi and Juan Echernique.
"The James Bond film franchise is beyond iconic," said Chris Birch, co-founder at Modiphius Entertainment.
"While most fans put themselves in the role of the hero, this game puts players in the shoes of Bond villains instead. If you haven't met the villainous Ernst Stavro Blofeld, Rosa Klebb, and Raoul Silva before, the game will guide you through their exquisite evil expertise and how to employ them against 007."
SPECTRE: The Board Game will be coming to retail in Spring 2022.