Mojo Nation teams with Magic Light Pictures for The Gruffalo Design Challenge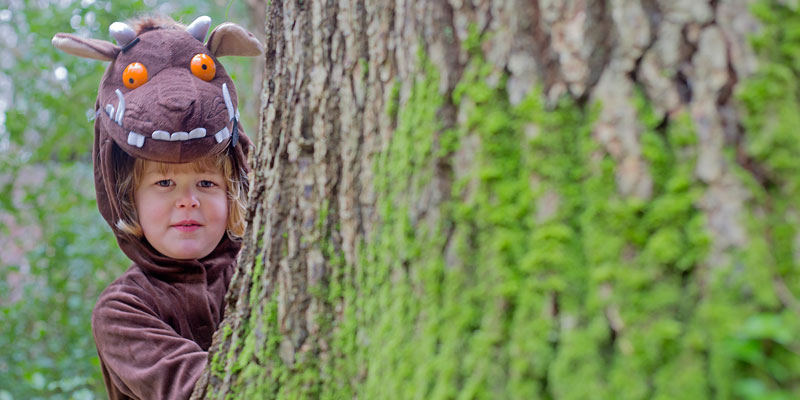 Mojo Nation, a body for toy and game designers, has teamed up with Magic Light Pictures to launch The Gruffalo Design Challenge.
The Challenge sees a raft of toy and game designers tasked with coming up with new play concepts for The Gruffalo brand. Delegates will present their ideas to Magic Light Pictures, who will then develop the best ideas further with an eye to launching new product.
The first part of The Gruffalo Design Challenge will take place on September 11th at Chessington World of Adventures Resort. Delegates will attend a conference designed to immerse them in The Gruffalo brand and its values. They will also be given a digital pack containing a raft of assets they can use when creating concepts.
Designers will then have two weeks to develop their Gruffalo toy or game concepts before presenting them to Magic Light at the firm's London HQ on September 25th and 26th.
Magic Light is open to seeing all toy and game concepts, but in particular is looking for newness compared to its current ranges and innovative approaches to the brand.
"We're delighted to have teamed up with Magic Light Pictures for our very first Design Challenge and couldn't have asked for a better brand to be its focus," said Mojo Nation co-founder, Billy Langsworthy.
"The Design Challenge is a different approach to launching licensed product than the usual routes, but Magic Light Pictures has consistently proved itself to be one of the most innovate brand owners around and we're excited to see what new Gruffalo toys and games arrive off the back of it."
Daryl Shute, brand director at Magic Light Pictures, added: "At Magic Light we love innovation and originality but it can be a struggle to maintain the brand values whilst creating new offerings. This Design Challenge is a really exciting way to bring some new minds into the world of The Gruffalo and see what they come up with."
The Gruffalo Design Challenge is exclusive to Mojo Nation members. If you're a designer and you'd like to come along to The Gruffalo Design Challenge, please email
billy@mojo-nation.com.
If you're a brand owner that would like to put your IP in front of the UK's toy and game designer community at a Mojo Nation Design Challenge event, please email
info@mojo-nation.com.
Save
Save