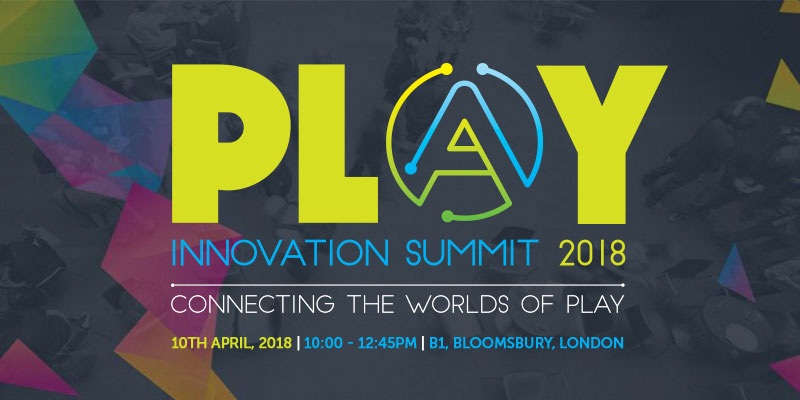 Mojo Nation has dated its inaugural Play Innovation Summit, a conference looking at how the latest tech is shaping the toys and games of the future, and changing the ways in which kids (and big kids) play.
Taking place on Tuesday, April 10th, 2018, at B1 in Bloomsbury, the Summit will boast a speaker line-up including founders of some of the most exciting start-ups in the play space.
Alex Fleetwood, CEO of Sensible Object, will be hosting a session looking at his own approach to bringing innovation to the toy space, as well as shedding light on his time within the Alexa Accelerator, the result of which is the firm's Voice Originals line of voice-augmented tabletop games.
Elsewhere, Primo Toys founder Filippo Yacob will be looking at how a love for LEGO at a young age kickstarted a journey that saw him start a global early years STEM technologies business, focusing on 21st century readiness, 20 years later.
The full line-up of speakers will be announced shortly.
"Whether it's board games being adapted into virtual realty, voice-technology entering the play space or toys finally being embraced as a vital means of getting pre-schoolers engaged with coding, the lines between toys and tech are blurring in ever-more exciting ways," said Mojo Nation co-founder Billy Langsworthy.
"We're incredibly excited about exploring this via our first ever Play Innovation Summit, and look forward to the event uniting an audience of creatives across the worlds of toys, board games, video games and technology."
Michael French, head of games at Games London, added: "The worlds of toys, games, play and fun have fed off and inspired innovations in technology for many years now, but it's about time someone delved into this topic in-depth.
"We're looking forward to having Mojo Nation host an exciting summit on this during London Games Festival."
To find out more, head to www.playinnovationsummit.com
For sponsorship enquires, email adam@mojo-nation.com.
For all other questions about the Play Innovation Summit, email billy@mojo-nation.com.