Mojo Nation's Playing with Brands panel session returns for BLE 2018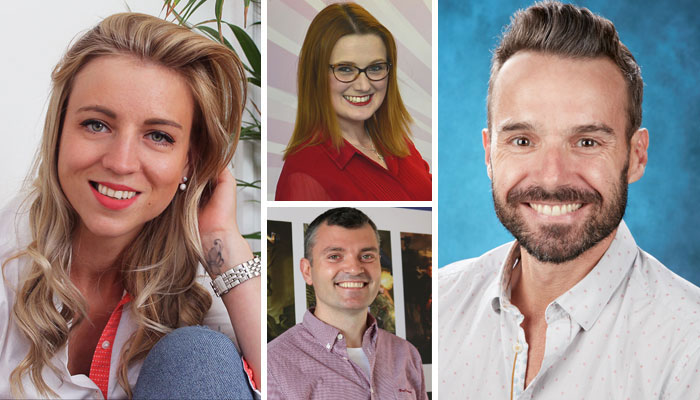 Mojo Nation's Billy Langsworthy is to chair the Playing with Brands panel session at this year's Brand Licensing Europe show, featuring design execs from Golden Bear, Fuse London, Making Things and Modiphius Entertainment.
The Playing with Brands panel will take place on Wednesday, October 10th from 14:00 to 14:45 at BLE's Licensing Academy and aims to shed light on how designers engage with IP when developing licensed toys and games.
Joining Langsworthy on the panel will be:
Fi Murray, Founder, Making Things Studio
Emily Nicholls, Product Development Manager, Golden Bear
Pete Cartlidge, Director, FUSE London
Rob Harris, Head of Development, Modiphius Entertainment
"Last year's Playing with Brands session went down really well, so I'm delighted to be back with a new panel of brilliant designers," said Mojo Nation's Billy Langsworthy.
"We'll be lifting the lid on how they go about creating licensed toys and games, dissecting the creative constraints and potential pitfalls involved in bringing characters and IP to life in this way, as well as looking at how the toy industry's relationship with licensing has evolved over the years."
Formerly global principal creative at Vivid, Fi Murray now runs invention and innovation studio, Making Things. Based in Southsea, Portsmouth, Making Things focuses on inventing IP for products, brands and experiences across the toy and game space, the entertainment industries and the gifting arena.
Emily Nicholls is product development manager at Golden Bear. Nicholls Emily has product managed the Bush Baby world plush development (Golden Bear's own IP) as well as working on licensed ranges spanning the likes of Twirlywoos, DC, Hey Duggee and Thomas and Friends.
Pete Cartlidge is director at toy invention company, Fuse London. Since 2001, Fuse has been inventing and licensing ideas to leading companies and their brands such as Barbie, Fisher-Price, Star Wars, Hot Wheels, Monster High, Teenage Mutant Ninja Turtles, Disney Princess, My Little Pony and Polly Pocket.
Rob Harris heads up development at Modiphius, leading the design process behind the firm's range of board games, card games and roleplaying games including Kung Fu Panda: The Board Game, Fallout: Wasteland Warfare and Star Trek Adventures. Away from the day job, he has cultivated one of the UK's most passionate design communities in Playtest UK, a community of game designers who meet up monthly all across the UK to play each other's games, give each other feedback, improve concepts and help each other get published.
All Licensing Academy sessions are free to attend and will be available on a first come first serve basis. Register for BLE here.