Mondo debuts its first-ever board game with The Thing: Infection at Outpost 31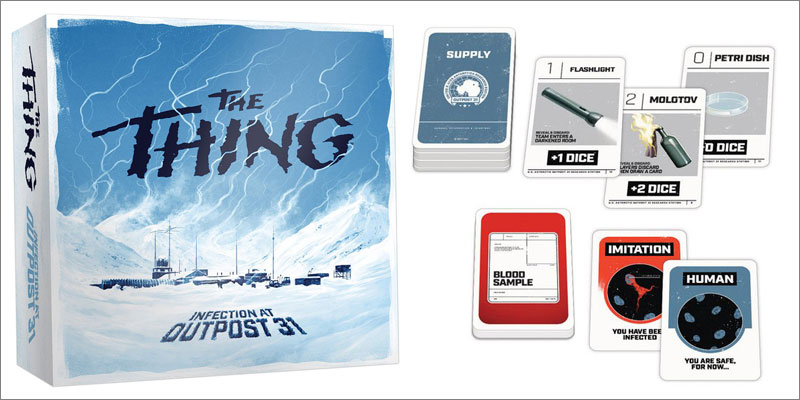 Mondo, a firm specialising in creating limited edition posters, toys, apparel, VHS re-issues and vinyls, has developed its first ever board game.
Collaborating with USAopoly's designer games division Project Raygun, Mondo has created The Thing: Infection at Outpost 31.
The hidden identity game sees players relive John Carpenter's classic movie from 1982 as they race to find out who among the team has been infected by the alien. You can step into the shoes of characters like helicopter pilot MacReady, mechanic Childs, or station manager Garry as players gather gear, battle The Thing, expose any imitations among the group and escape Outpost 31.
"Mondo brought more than their storied design acumen to the table," said Joe Van Wetering, creative design and game development at Project Raygun.
"Thanks to their deep understanding and reverence for The Thing, they helped define the tone and shape the game play itself. Infection at Outpost 31 reflects a true collaboration between our two brands resulting in a game that will excite table top and film aficionados alike."
The regular version of the game featuring artwork and designs by Justin Erickson of Phantom City Creative will be in stores and online from this October.
A limited edition Mondo exclusive version, limited to 1,982 copies (the year the film came out) will be available at MondoTees.com and features different packaging artwork by Jock and will also come with a Mondo print, enamel pin and two additional sculpted movers: the Norwegian character and the Palmer Thing.