Mondo's Jay Shaw on adapting The Thing into a board game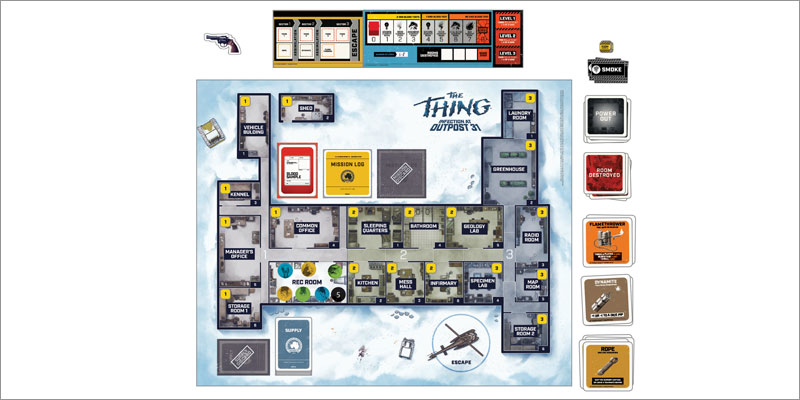 On June 25th 1982, John Carpenter's The Thing opened in cinemas, bringing sci-fi fans a tense, terrifying action thriller boasting groundbreaking special effects.
While not appreciated at the time (critics bashed it and a disappointing performance at the box office was blamed on Spielberg's E.T. – a more optimistic sci-fi movie that had opened just two weeks earlier), The Thing is now seen as a classic of the science fiction genre and this October, it's back in the form of a new board game from Mondo and USAopoly.
The Thing: Infection at Outpost 31 marks the very first board game from Mondo, a firm better known for its brilliant limited edition posters, vinyl soundtracks, toys, apparel and VHS re-issues. Here, Jay Shaw – Mondo's brand director – tells us about why the cult movie is a good fit for a board game and why The Thing is just the first of many exciting board game projects coming up for the firm.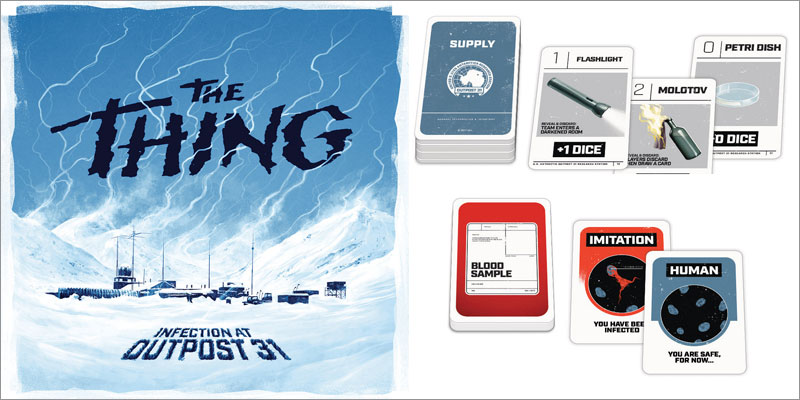 How did the deal to create an official The Thing board game come about?
We've got a longstanding license relationship with Universal. When we decided to launch a board game at Mondo, we looked to our current list of licences and licensors to get a pool of potential properties to pull from. We took meetings with a handful of studios and asked about adding board games as a licensed category. We really lucked out with The Thing because Universal was such a ready and willing partner in the space and it was our absolute first choice for a game.
Can you talk us through how the collaboration with Project Raygun (USAopoly's games design division) worked during development of the game?
Board games are tough. Gameplay is everything. When we started the conversation with Project Raygun it was instantly apparent that they understood what we were looking to do. They didn't want to simply skin an existing game engine with The Thing; they truly wanted to create a cinematic experience on the table. That was our primary mission all along and Project Raygun just got it.
Joe Van Wetering is our lead designer on the game and I think he's seen the movie more than anyone. Once he had the core mechanics down, we spent months digging in and figuring out exactly what would make this game not only look, but feel like you were in the movie. This happened over long overly philosophical phone calls and Slack conversations and meetings here in Austin and at their headquarters in San Diego. We'd take a look at where we were with the game and keep poking holes in it to make it better.
Joe was laser focused on keeping the gameplay exciting and fun while Mondo kept throwing him new curveballs in the form of cinematic moments we wanted to see happen during play. It felt a bit like development tennis. Poor Joe endured quite a bit on this project but it came out so great!
Can you give us a brief description of how the game is played?
The game starts with the crew of Outpost 31 holed up in the rec room. An alien lifeform has been discovered and is making its way through the station in an effort to assimilate every living creature it encounters. Through a series of team-based turns, you explore the base and attempt to collect the resources needed to destroy the place and escape with your human counterparts before all hell breaks loose.
Someone in the group is definitely not human and they don't want you to escape at all. As you play there are more opportunities for the alien to infect other players, so crew members who may have started the game as human can become assimilated and switch sides without notice.
As you make your way through the facility, you encounter alien creatures from the film. You must fight as a team and fend off the premature destruction of the base. If the crew members are able to advance through the entire building, defeat the revealed imitations and collect needed resources, they've got one shot to escape without inadvertently bringing an imitation onto the helicopter.
As a human, your job is help your team escape and suss out who amongst you is not who they appear to be. As an imitation, your job is to potentially foil the humans' plans during exploration or sneak your way onto the escape team. It's intense on both sides.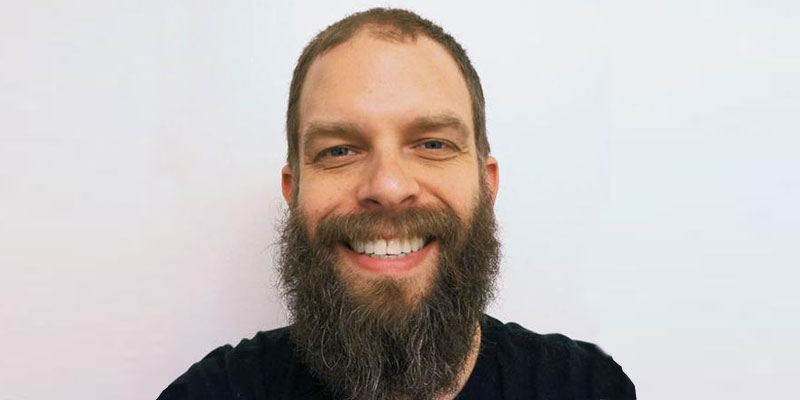 What is it about The Thing that lends itself so well to a board game adaptation?
One of the biggest challenges in adapting a movie to a board game is that most movies take place in a multitude of locations and either contain too few or too many characters to make sense mechanically. With The Thing, both of those problems are solved instantly. You've got the perfect number of ensemble cast confined to a single isolated location. From there, the hidden identity elements from the film work perfectly for the format.
Modern hidden identity games like The Resistance, Battlestar Galactica and Fury of Dracula have perfected that element of gameplay. We were able to take inspiration from those games, expand on the mechanics and build it all into The Thing's claustrophobic narrative structure.
Has Mondo been bitten by the board game design bug now?
Like you wouldn't believe.
We absolutely love tabletop gaming. All of us have our favourites. I've been playing a lot of the Arkham Horror Card Game and Eldritch Horror from Fantasy Flight Games – they are such incredibly fun Lovecraftian experiences. Tim Wiesch from our team is partial to Blood Rage. He's way too good at that game, I hate playing with him. We've got this crazy wooden dice battle game called Warlords at the office. You can't walk into that place and not see a heated game of Warlords going on.
The Thing is the first of many games we plan to produce in the future. We've been excitedly going over our 2018 line-up for the past few months and we have some very fun things to come!
Save
Save
Save
Save
Save