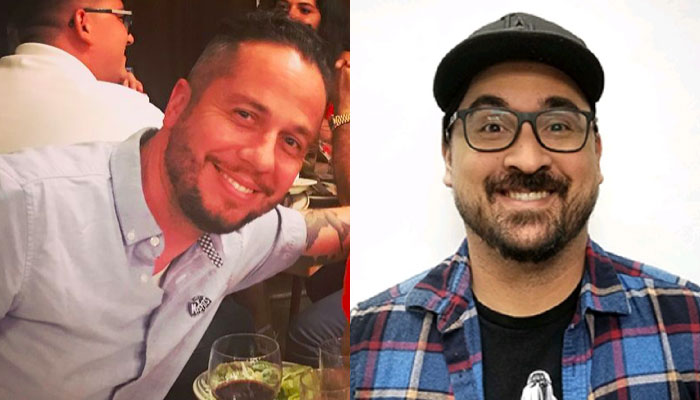 Known for its incredible movie posters, Texas-based Mondo has expanded its reach in recent years to cover soundtrack LPs, apparel, board games, toys and collectibles.
The firm's toys offering spans action figures, statues and even tiki mugs based on mass market brands like Marvel and Batman, right the way through to more cult IP like Godzilla, The Iron Giant and Creature from the Black Lagoon.
We caught up Mike Bonanno and Hector Arce, Creative Directors of Mondo's Toy and Collectibles division, to find out more about how the company approaches toy design – and what fuels their creativity.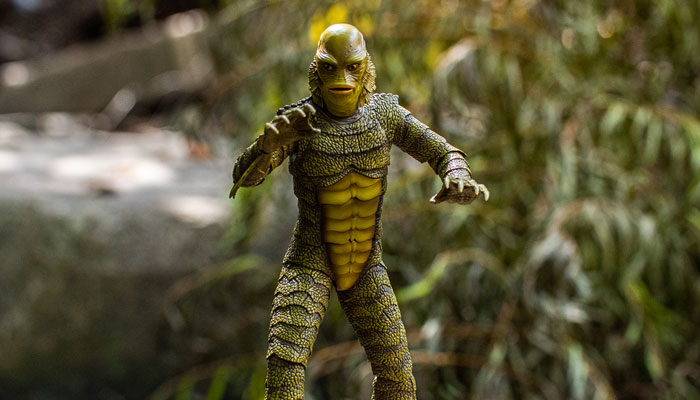 Guys, it's great to connect! So, to kick us off, was playful design always on the cards for you both, or did you ever have other careers in mind?
Mike Bonanno, Creative Director, Toys & Collectibles, Mondo: My Grandfather ran a toy factory and my Dad ran the scenic shop for MGM studios, so I've been around the world of playful design as long as I can remember. When I went to art school, I initially wanted to be a comic book artist, but when I found out that the college I went to offered Toy Design as a major, I quickly shifted gears and haven't looked back. For anyone looking to get into Toy Design, I highly recommend Otis College of Art and Design's Toy programme!
Amazing! And Hector, how about you?
Hector Arce, Creative Director, Toys & Collectibles, Mondo: Ever since I can remember I loved to collect toys. Even as a little kid I obsessed over having the whole collection of whatever it was I was into. Flash forward to my college days I had the chance to take a sculpting class as part of my Art major and from there I just fell in love with the medium. Then I came to realisation, I can just start to make my own toys and here I am…
It's worth us pointing out that Mondo isn't your typical 'toy' company, so how would you describe the sorts of products you guys work on?
MB: Mondo is really known for our gorgeous screen-printed posters and we try to live up to the quality that the posters team produces. Also, we try to make products that appeal to fans of cult properties and fun stuff that is under-represented in the market.
With artists, sculptors and designers working on everything from posters to tiki mugs, how would you describe the creative culture at Mondo?
HA: Mondo is an awesome place for creativity; to be able to make toys and collectibles in this space is really a dream come true. The creative atmosphere here at Mondo is very open and non-constrictive. In terms of the kinds of toys and collectibles we work on, it's really about doing what we have a passion for.
For me, I love Godzilla, so being able to explore Godzilla collectibles has been amazing. We've also had the chance to explore properties that initially haven't had high-end toy representation… Properties like Scott Pilgrim, Batman: The Animated Series, Legend of Kora, and many more. Exploring lesser-known properties with cult followings really lends itself to the Mondo name.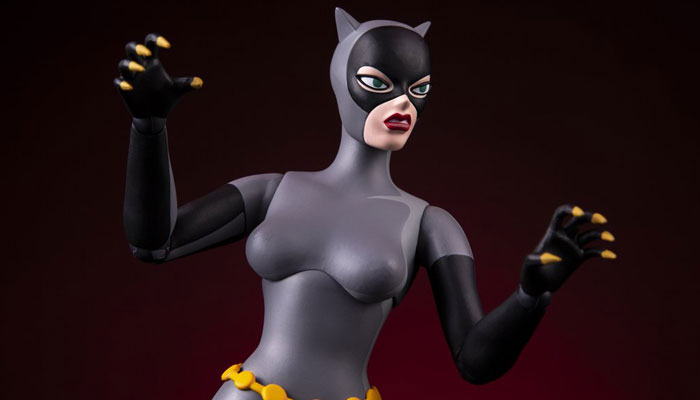 Great stuff. If we can dive into your line of action figures, what do think it is that Mondo does in this space that sets it apart from other firms?
MB: We try to create really detailed sculpts with nice articulation, while trying to make our articulation as hidden as possible. The size of our figures really set us apart too. We love working in the world of cartoons and trying to capture the magic of animation in a 3D action figure. We also try to match the colouring of the shows too, so at the right angle our toys will look like an animation cel.
HA: We've carved out a nice section of the giant collectibles world by doing stuff others haven't done. We've had huge success with things like our Masters of the Universe line, particularly because we are working within a 12-inch scale that no one else has played in yet.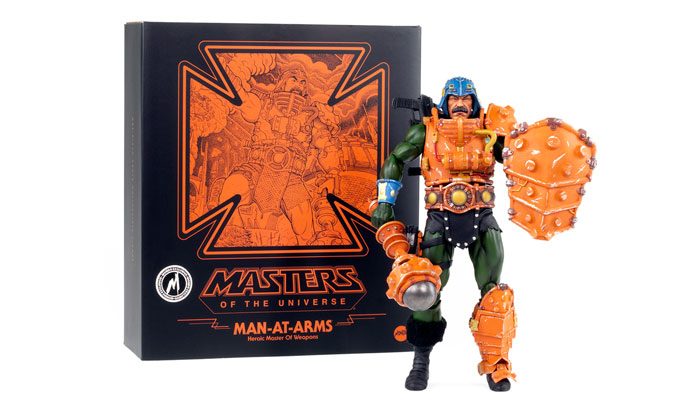 The same goes with doing 1/6th scale figures based on animated properties like Batman: The Animated Series, Rick and Morty and our upcoming X-Men: The Animated Series figures.
When you mix the attention to details and easter eggs that we put into every product with under-served properties, it really creates a nice mix that makes fans happy… And us even happier to have the chance to make it!
You recently unveiled the first figure in your Marvel Mecha line – the incredible-looking Spider-Man Mecha. What can we expect from this range?
HA: Marvel Mecha was such an incredible journey. It's really cool that Marvel let us come up with our own line of Mecha inspired by their huge catalogue of characters. Marvel has been a dream to work with and super support of all the crazy ideas we've had in regard to this line.
MB: Yes, we have some exciting plans for the future of Mecha and are really happy with how they turned out. We have designs for Captain America and Black Panther ready to go.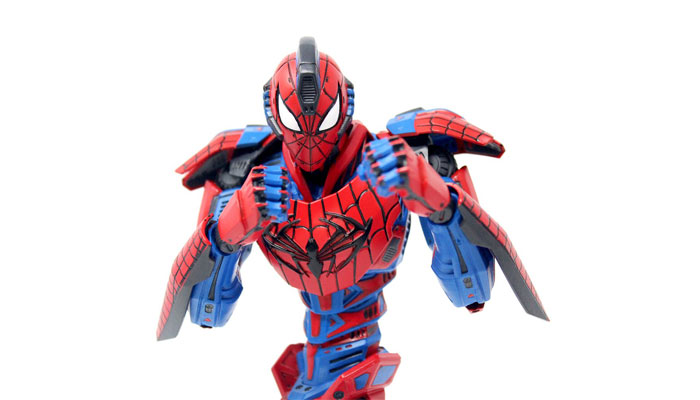 And the packaging unfolds to reveal a two-page Manga! Why opt for such creative packaging?
HA: It's one of our proudest achievements! When Mike, myself and Tim Wiesch conceived the backstory for the Spiderman Mecha, we had no idea if Marvel would shoot it down and call us crazy. Luckily, they were super supportive and let us go nuts. I can say that being able to create a brand-new world for these amazing characters to play in seriously puts the cherry on top to the entire project.
MB: Yes, the impetus of the Manga was to give these designs a real story. It really allowed us to pay homage to the Giant Robot genre. Gabriel Luque did an unbelievably great job on the artwork and Tim Wiesch created a really fun story. Speaking of Tim Wiesch, I highly recommend you check out his comic book with Eric Powell called 'Big Man Plans'.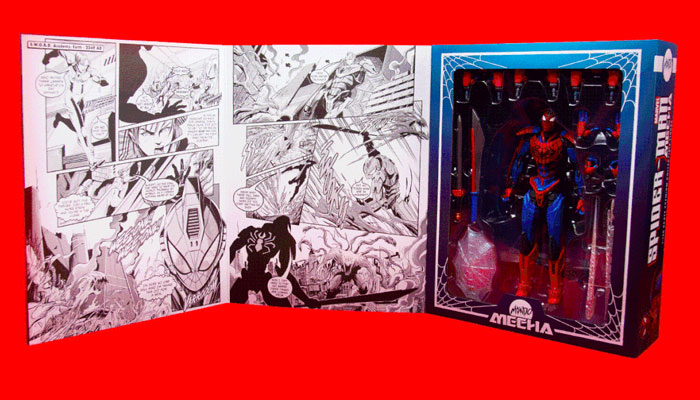 I'll add it to the list! What else is coming up from Mondo in the collectibles space are you excited about – and are allowed to tell me about?
MB: We have a lot of fun stuff coming up! We're incredibly excited about our Soft Vinyl line. I'm a huge sofubi and soft vinyl fan, so getting to play in that world is a dream come true. Hector has designed a few really fun Toho soft vinyl toys coming soon.
Also, I have to say, I'm so excited to be able to be making X-Men: The Animated Series figures. The Toy Biz Wolverine was the first Action Figure I bought for myself and it has a special place in my heart.
HA: I'm also really excited for us to explore the Soft Vinyl world. The Godzilla soft vinyl figures are a dream come true for me. I never in a million years thought I would be designing an official Godzilla soft vinyl.
And yes, I'm very excited about our X-Men: The Animated Series figures. It'll be the first time they'll be brought to life in 1/6 scale form and I can't wait for fans to see what we have in store for that line. And lastly, we have some really cool plans for our Masters in the Universe line as well!
Great stuff. Now, before I let you go, one line I want to dive into is your incredible Tiki mugs. What's the key to successfully giving a character the tiki treatment? And from a design point of view, did any character prove especially challenging?
MB: Tiki is a real different beast than toy design. Before becoming full-time at Mondo, they hired me to do freelance tiki designs for Gremlins and Aliens. I had to deep dive into tiki to see what has been done before. I tried to pull design elements from other tiki mugs and translate them into the features of the Alien and Gremlins franchise.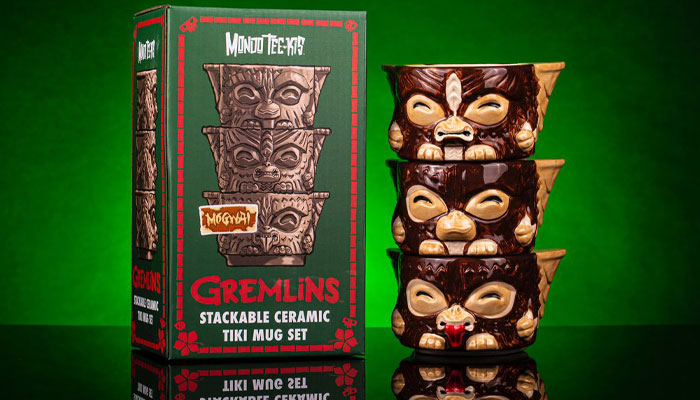 Some characters really lend themselves better than others to a tiki mug. Especially if you can easily translate a character into a cylindrical shape. There are a lot of restrictions to ceramics that limit your options but designing around those restrictions usually allows you to go places you wouldn't have before and end up with something new and original.
HA: Going off of what Mike said, I think the hardest part about tiki is merging the tiki aesthetic with whatever pop culture character we've decided to give the tiki treatment to.
I think one of the most challenging mugs we've worked on recently was the Godzilla 74 tiki mug. Trying to capture Godzilla in an interesting way while keeping it 'tiki' was very challenging. It took myself and Mike a handful of tries until we landed on something we felt lived up to the Godzilla name – and lived up to it being the first ever Godzilla Tiki to come out!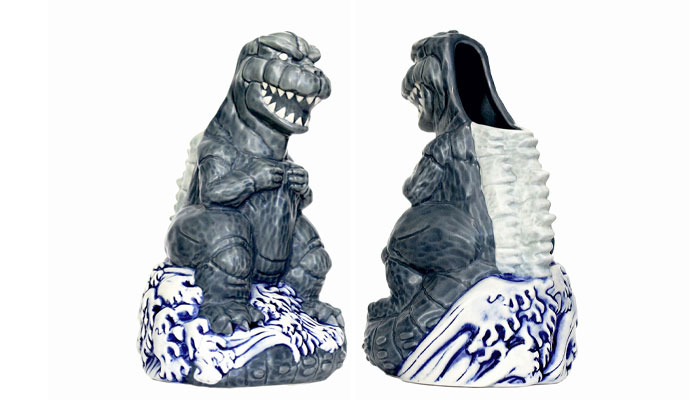 It looks fantastic. Finally, how do you fuel your creativity?
MB: Tons of comic books and toys!
HA: For me, movies and following other artists. My main source of inspiration comes from seeing the amazing things other talented artists create.
Guys, this has been fun! A huge thanks again for taking the time.