Monster High dolls inspired by It and The Shining land on Mattel Creations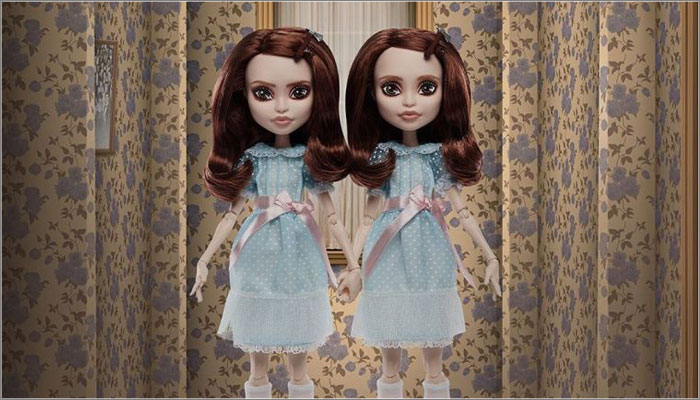 Mattel has launched two new Monster High collector dolls inspired by It and The Shining.
Forming part of the new Skullector range, the new launches see Pennywise from It and the Grady Twins from The Shining giving the Monster High treatment.
"I knew from the start I definitely wanted to include characters from a movie that scared the daylights out of me as a kiddo," said lead product designer Rebecca Shipman.
"The Shining and the Grady Twins are terrifying! As a kid, I had nightmares for weeks after seeing it at the drive-in with my parents – what were they thinking?! But from then on, I was hooked on horror movies!"
On the Pennywise doll, Shipman added: "Growing up I was never afraid of the clowns. I actually really liked the way they painted their faces and the crazy vibrant colours of their hair and clothes!
"While designing for the original Monster High, we could never seem to get a Clown Monster character into the doll line because kids were incredibly scared of them! I get it. They don't scare me personally but I understand why some people are."
Both limited edition dolls are available on Mattel Creations.
—-
To stay in the loop with the latest news, interviews and features from the world of toy and game design, sign up to our weekly newsletter here