Monsters, fidget cubes and Kittens: A look at Kickstarter's biggest toy and game success stories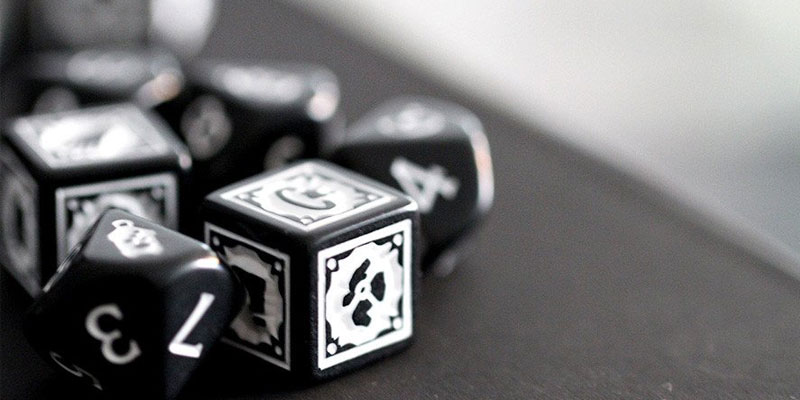 Since Kickstarter launched on April 28th, 2009, 13 million people have backed a project on the crowdfunding site, with over 127,000 projects successfully funded – meaning as of April 26th 2017, $3 billion has been pledged to independent creators on Kickstarter.

Over 10,000 of those successful ventures have been games projects, making it the fourth largest category on the site behind publishing (3rd), film (2nd) and music (top dog) and while starting life in the US, Kickstarter is now a global community. Roughly 35 per cent of successfully funded projects now come from outside the US, as do 45 per cent of backers, and if we look at the most funded categories in the UK (where Kickstarter launched in 2012), games is top of the tree, taking up £26m of the £100 million pledged to the site's UK projects.
As of June 2016, independent creators have generated close to 30,000 new full-time careers and 300,000 part-time jobs through their Kickstarter projects and the crowdfunding platform has been a hugely influential/disruptive force in the toys and games space. Not only has it helped designers get their concepts in the hands of consumers (or at least help them to see if there's actually an audience for their creation), but also in making the entire process of creating toys and games more democratic.
It's also helped to change the mindset of the some of the world's major players. While the crowdfunding route has already been fully embraced by many tabletop gaming firms, we've seen some of the world's biggest mainstream toy and games firms open their doors and launch own similar platforms that enable anyone with an idea, regardless of their industry experience, to get their concept in front of the right people.
Hasbro launched its SPARK Hasbro platform last year that allows consumers in the US to submit ideas online and the Hasbro product development team then evaluates whether to take the concept forward for internal presentation, discussion, and possible development. Looking a little further back, in 2015 Hasbro teamed with the other major crowdfunding platform, Indiegogo, to launch a crowdfunding challenge. Now in its third year, the initiate has helped bring The Mr Toast Game and Hex Casters to market, with Cloud Control winning the most recent challenge.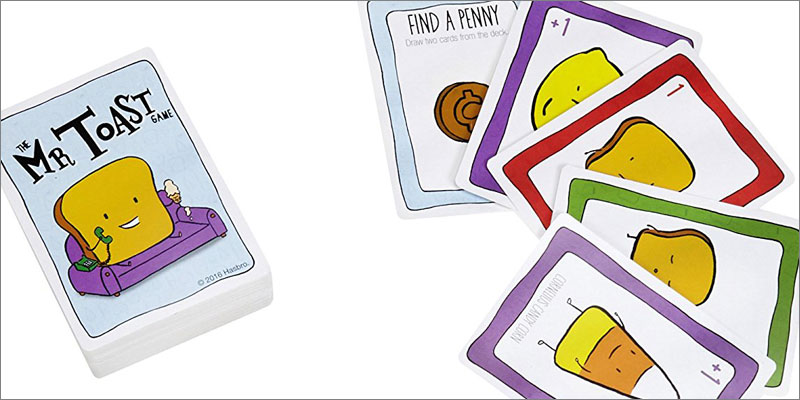 Elsewhere, back at the 2015 New York Comic-Con, Jazwares unveiled Jazwings, a new arm of the company dedicated to helping toy creators develop their concept into a product or brand. Boasting the tagline, 'where great ideas take flight', the ideas incubator works allows anyone with an idea to upload their concept to the site and Jazwings community members steer its popularity by voting and supporting the ones they like most. Once an idea reaches 100 per cent of the votes, it's presented to the JazWings panel who will decide if the idea will move forward. Product from the first JazWings brand, Panda-a-Panda, will be hitting shelves this autumn.
2015 continued to be the year that they penny dropped for toy firms and crowdsourcing and it also saw Mattel partner with the community-invention site Quirky to source new ideas for brands like Barbie, Fisher-Price, and Hot Wheels. Unfortunately for Mattel, Quirky went bankrupt later that year and nothing more came from the partnership. However, Quirky relaunched last year and Mattel is still engaging with new designers via its TV show, The Toy Box (a Dragons' Den type show that swaps the Dragons for a panel of kids – the winner of the competition gets to see their concept developed by Mattel).
And then there's LEGO, whose CUUSOO platform actually launched six months prior to Kickstarter. In autumn 2008, the LEGO Group launched a collaboration with Tokyo-based CUUSOO SYSTEM to crowd source LEGO product ideas from Japanese consumers. The success of this inspired a 2011 "Global Open Beta" of LEGO CUUSOO, which grew until LEGO Ideas launched April 2014. Sets that have hit shelves as a result of LEGO Cuusoo/Ideas include LEGO Minecraft, LEGO Back to the Future DeLorean Time Machine and LEGO Ghostbusters ECTO-1.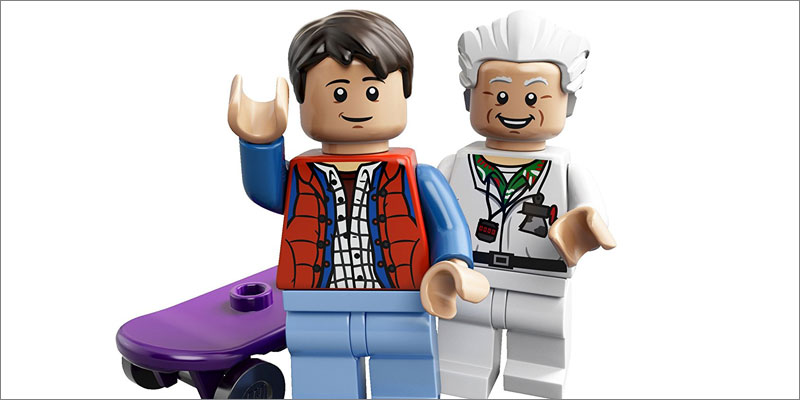 So, as Kickstarter celebrates passing the $3bn in pledges milestone, let's take a look at the some of its biggest toys and games success stories (in terms of highest funded).
GAMES (HIGHEST FUNDED)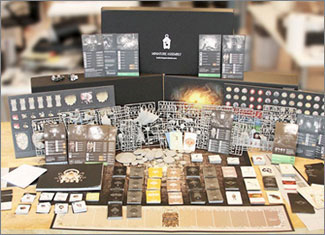 1. Kingdom Death: Monster 1.5
($12,393,139 pledged by 19,264 backers)
Kingdom Death: Monster 1.5 is a co-operative board game about survival in a nightmare-horror world. Weighing a hefty 17 lb thanks to its array of highly detailed miniatures (and a 224 page rule book), the core game cost backers $250. This campaign marked a return to Kickstarter for Kingdom Death after a first effort raised over $2m back in 2013. This second project fuelled a larger production run and a new 1.5 edition. "A game this size could not feasibly be made without the community of supportive backers we found on Kickstarter," said creator Adam Poots. "It's too expensive to produce and too vivid for distribution."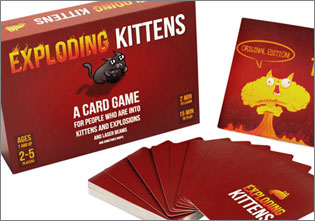 2. Exploding Kittens
($8,782,571 pledged by 219,382 backers)
In 2015, Elan Lee and The Oatmeal's Matthew Inman took their card game, Exploding Kittens, to the crowdfunding platform to see if anyone thought it was a good idea. 30 days later, it had made history as the Kickstarter campaign with the most backers (a record it still holds). "We launched the game on Kickstarter with the goal of raising only $10,000 for what we thought would be a simple little weekend project," Lee told Mojo Nation. "30 days, nearly $9m and numerous broken crowdfunding records later, we had ourselves new full time jobs."
3. Dark Souls: The Board Game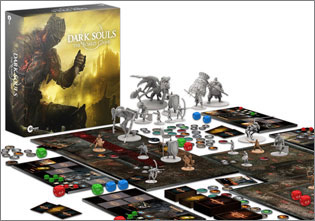 (£3,771,474 pledged by 31,178 backers) Conversion rate taken into account
Developed by the UK's own Steamforged Games, Dark Souls: The Board Game touted itself as "the hardest board game you have ever played". Inspired by the video game series of the same name, Dark Souls sees players choose from a number of core character classes and explore dangerous locations full of monsters, treasures and deadly boss fights.
4. Zombicide: Green Horde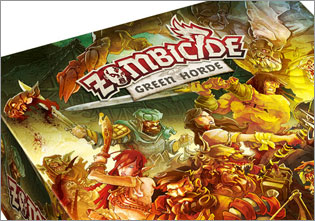 ($5,004,614 pledged by 27,236 backers)
Zombicide's dedicated fanbase helped the latest title in the series, Zombicide: Green Horde, become CMON's most successful Kickstarter campaign to date. It raised over $1m in just 24 hours, and is set to ship to backers in July 2018.
5. Rising Sun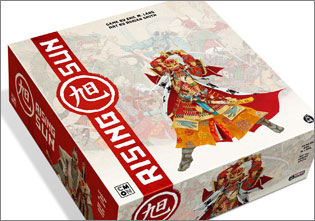 ($4,228,060 pledged by 31,262 backers)
Rising Sun, set in feudal Japan, sees players strive to ensure their clan leads the land. Gamers must use politics to further their cause, negotiate to seek the most profitable alliances, worship the Kami to gain their favour, recruit monsters out of legend to bolster forces, and utilise resources to be victorious in battle. "This turned out to be the most successful campaign CMON has ever run, with a total number of backers that is truly staggering," read a statement from the CMON team.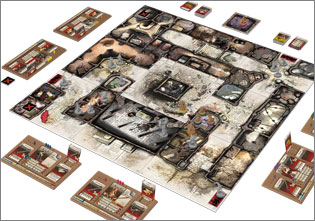 6. Zombicide: Black Plague
($4,079,204 pledged by 20,915 backers)
The third CMON title to crack the top ten is Zombicide: Black Plague. The cooperative board game relocates the Zombicide game into a medieval fantasy setting where players control a party of survivors as they fight to rid the land of an invasion of zombies.
7. Gloomhaven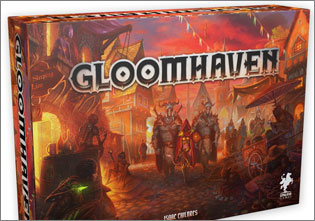 ($3,999,795 pledged by 40,642)
This campaign for a second printing of Isaac Childres' Gloomhaven is the most recent project to grace the top ten. Players take on the role of a wandering adventurer travelling to a dark corner of the world and must work together to clear out menacing dungeons and forgotten ruins. The new and improved version of the co-op game comes complete with new health and experience trackers and a revised rule book and scenario book.
8. Massive Darkness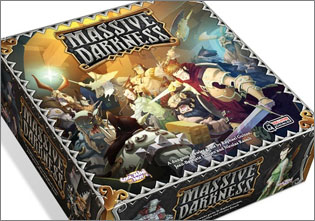 ($3,560,642 pledged by 22,361 backers)
Another CMON creation (this time in collaboration with Guillotine Games), Massive Darkness is a dungeon crawling board game where players take their heroes on a series of quests to defeat the forces of Darkness.
9. Conan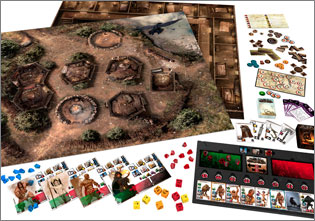 ($3,327,757 pledged by 16,038 backers)
Monolith's Conan, inspired by the writings of Robert E. Howard, proved popular when it hit Kickstarter back in January 2015. Very popular in fact; passing its goal of $80,000 in just five minutes. The miniature-based board game pits one player (the overlord, who controls hordes of savage tribesmen, no-good lowlifes and general wrong 'uns) against 1 to 4 players who take on the role of the legendary Conan and his fellow adventurers. Playing the game in a loincloth is optional.
10. Joking Hazard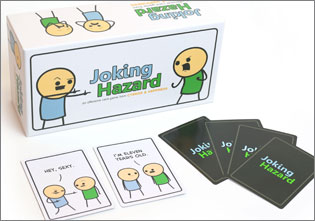 ($3,246,588 pledged by 63,758 backers)
Joking Hazard is a card game based on the hit webcomic series, Cyanide & Happiness. In the same vein as other deliberately near the mark 'badult games', Joking Hazard sees players compete to finish an awful comic strip. "We started with a prototype and a pocket full of dreams, and you guys turned it into the second biggest card game in Kickstarter history (after that one about the cats that blow up)," Cyanide & Happiness' Rob DenBleyker told backers.
TOYS (HIGHEST FUNDED)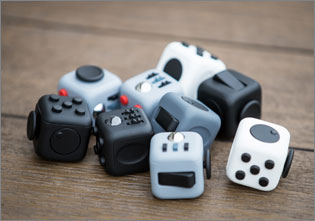 1. Fidget Cube
($6,465,690 pledged by 154,926 backers)
Fidget Cube, the creation of Matthew and Mark McLachlan, is a desk toy for anyone who likes to fidget. Each side of the cube boasts parts that users can click, glide, flip, rub, roll or spin and truth be told, it does sound like a pretty satisfying thingamabob. It's also the second most backed project in Kickstarter history, just behind Exploding Kittens. With Fidget Spinners being touted as this year's major playground craze, it looks like 2017 is the year of the fidget toy.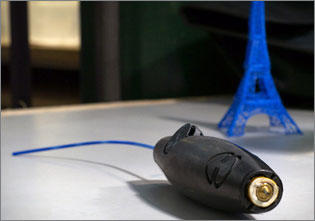 2. 3Doodler
(£2,344,134 pledged by 26,457 backers)
Touted as the world's first 3D printing pen by creators WobbleWorks, the 3Doodler allows users to draw a create a number of 3D shapes and items. Since launching, the 3Doodler has launched several skus, including licensed versions and the 3Doodler Start for kids (winner of the Rookie of Year Award at this year's Toy of the Year Awards held at US Toy Fair).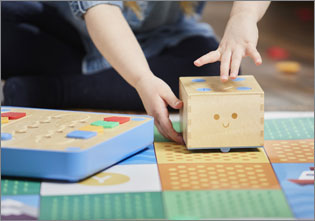 3. Cubetto
(£1,596,457 pledged by 6,552 backers)
Created by the UK's Primo Toys, Cubetto is a coding toy for kids and holds the title as the most funded educational creation ever to grace Kickstarter. The toy allows children to get to grips with coding away from a screen as they help Cubetto find his way home by writing their first programs using a set of colorful coding blocks.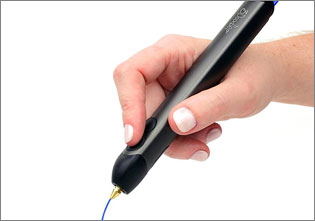 4. 3Doodler 2.0
($1,552,256 pledged by 10,160 backers)
Two years after funding the first 3Doodler, WobbleWorks returned to Kickstarter with a new and improved version. The 3Doodler 2.0 was slimmer, lighter, quieter and easier to use than its predecessor and it smashed its $30,000 goal in just 16 minutes – over 3 hours faster than the original 3Doodler campaign, which took 3 hours 38 minutes.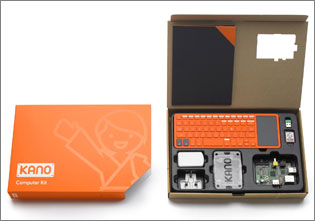 5. Kano
($1,522,160 pledged by 13,387 backers)
Touted as being as simple as LEGO and powered by Raspberry Pi, Kano is a computer that children and young adults can build themselves. Designed as a perfect introduction to computer programming, Kano allows users to code art, games and music, as well as write documents and browse the web.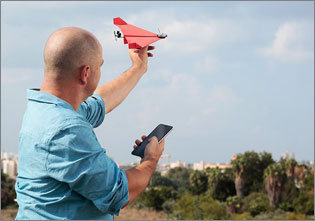 6. PowerUp 3.0
($1,232,612 pledged by 21,412 backers)
Created by Shai Goiten, the PowerUp 3.0 turns a paper airplane into a smartphone-controlled flying machine. Since bringing it to Kickstarter in 2013, Power Up Toys has expanded its product line and recently launched a Virtual Reality version that puts users right in the cockpit of their own paper airplane.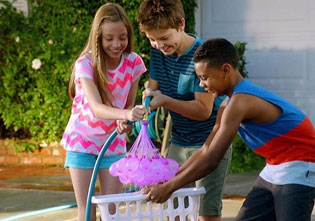 7. Bunch O Balloons
($929,160 pledged by 21,455 backers)
Tinnus Enterprises brought Bunch O Balloons to Kickstarter in 2014, and it immediately struck a chord with anyone that ever wanted to fill and tie hundreds of water balloons in minutes. The success of the campaign caught the attention of Zuru who signed as the exclusive manufacturer and distributor of the product, even building an entire factory to produce Bunch O Balloons. The product sold more than 2.3 billion individual balloons worldwide in 2016 and was named the 2017 Outdoor Toy of the Year in the US, the 2016 Australian Toy of The Year and the 2016 Nuremburg Toy Award.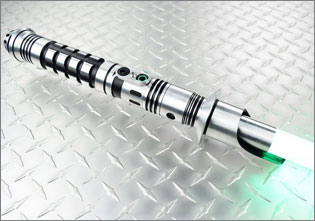 8. Adaptive Saber Parts
($799,633 pledged by 1,994 backers)
This project by SaberForge's Phillip Isherwood essentially gave backers the opportunity to create their own lightsaber. Once the Kickstarter campaign ended in July 2015, the firm then took then concept to Indiegogo, where it raised a further $1,311,420. The force is strong with this one, it seems.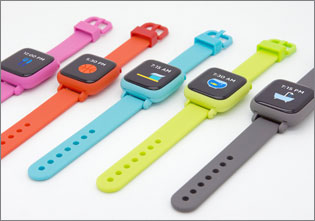 9. Octopus
($777,777 pledged by 6,954 backers)
The Octopus watch helps to teach kids aged three to eight good habits and the concept of time and is the brainchild of Joy, a company on a mission to reinvent how parents share time with their children. Octopus' first mode helps kids understand time by association (it displays a big icon that is associated with a task to accomplish, according to a schedule set by the parent). The second and the third modes teach kids to read digital and analogue clocks. Aside from teaching about time, parents can use the watch as a scheduler while kids can also play games on it.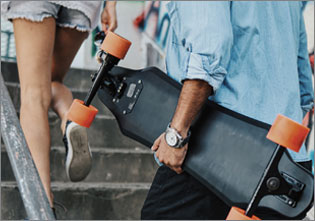 10. STARY
($742,739 pledged by 1,178 backers)
Weighing 11.6 lbs and achieving speeds of up to 18.6 mph, STARY was touted as 'the world's lightest and easiest to learn electric skateboard' when it hit Kickstarter back in 2015. Despite passing its goal, STARY found itself way behind schedule, with some backers waiting two years to receive their boards.
Save
Save
Save
Save
Save
Save