Moose Toys brings Magic Mixies into collectibles with Magic Mixies Mixlings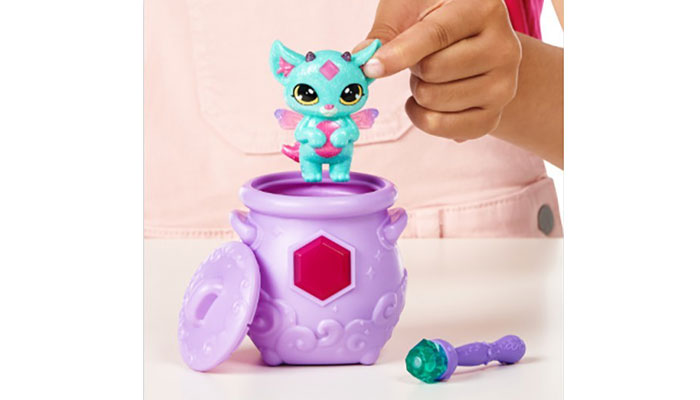 Moose Toys is bringing its Magic Mixies brand into collectibles with Magic Mixies Mixlings.
There are more than 40 Magic Mixies Mixlings to collect, with offerings including Single Packs, Twin Packs and Sparkle Magic Mega Packs which includes four exclusive glitter Mixlings.
All packs come with a collector's guide and a magic cauldron that, when kids rub the gem and say "Magicus Mixus" reveals the Mixlings' spell casting team and level of rarity. The wand then reveals each of the Mixlings' magic powers.
Moose will also launch a Magic Mixies Mixlings Magic Castle Playset later in the year, with features including a castle tower that grows and a secret entrance where Mixlings can disappear and reappear with the tap of wand.
"We had a banner year with the introduction of Magic Mixies, as sales surpassed our most aggressive projections, even with it being available only from October to December," said Paul Solomon, co-owner of Moose Toys.
"We brought magic back into kids' lives in a big way and will continue the expansion of Magic Mixies in 2022 with the release of new Magic Mixies Mixlings. We have so much more magic 'up our sleeves.' Mixlings are just the beginning. Expect to see a lot more from the world of Magic Mixies in the coming months."
–
To stay in the loop with the latest news, interviews and features from the world of toy and game design, sign up to our weekly newsletter here