Moose Toys expands Magic Mixies line with Magic Lamp and Pixlings launches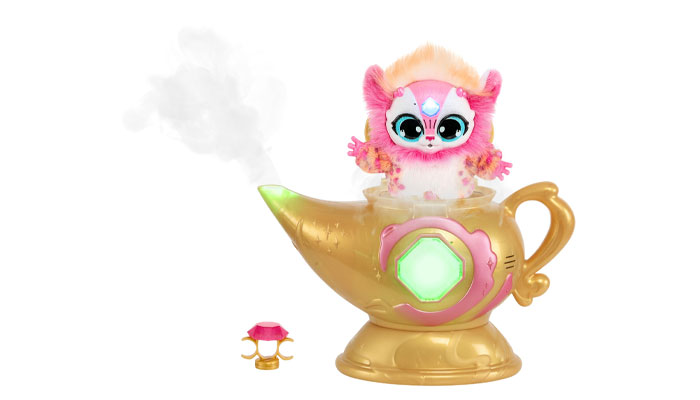 Moose Toys is bolstering its Magic Mixies brand with the launch of Magic Mixies Magic Lamp and Magic Mixies Pixlings.
The Magic Mixies Magic Lamp sees kids work with their Mixie to unlock the magic of the lamp and reveal their Mixie inside. They open secret chambers, shake the lamp to release the magic and rub the spout to release real mist. When they find the magical ring and complete the spell, the Genie Mixie rises from inside the lamp.
The Magic Mixies Magic Lamp won Moose Toys the Toy Designer of the Year award at last month's Play Creators Awards.
With Pixlings, kids use magical ingredients to create their very own Pixling doll inside a potion bottle. They add water, colourful elixirs and special ingredients to an empty bottle before saying the magic words 'Magicus Mixus' as they turn and push down on the crystal gem stopper. The colourful potion then turns transparent as the Pixling inside is revealed and emerges fully dry.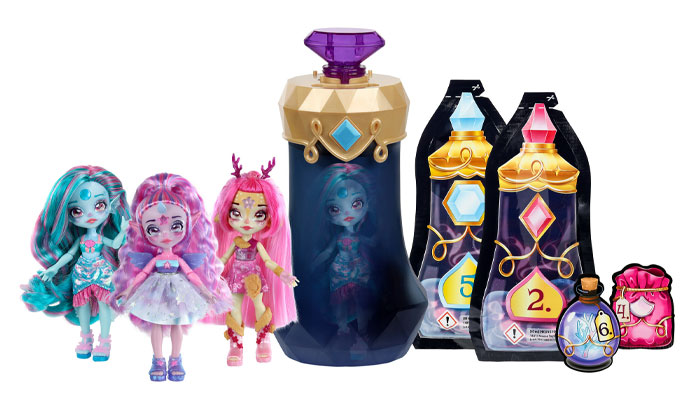 "Magic Mixies tapped an untouched space in toys by putting magic in kids' hands for them to create, reveal and play, and we're overjoyed that they continue to ask for more magic," said Belinda Gruebner, chief marketing officer at Moose Toys.
"We've built a world focused on empowering kids and kids at heart to believe in 'real magic' and Magic Mixies Magic Lamp and Pixlings will deliver one-of-a-kind magical experiences in even more aisles and at every price point."
The Magic Mixies Magic Lamp is available from September, while Magic Mixes Pixlings will be available from August.
–
To stay in the loop with the latest news, interviews and features from the world of toy and game design, sign up to our weekly newsletter here