More stories, less stress: tonies launch Sleepy Friends for better bedtimes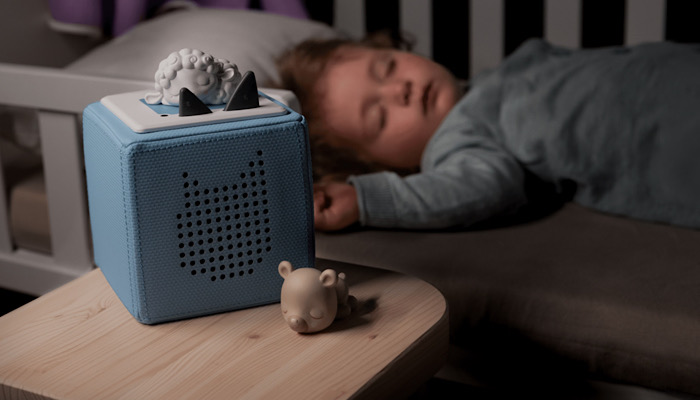 Tonies – the world's largest interactive audio platform – has launched Sleepy Friends, a new brand dedicated to inspiring beloved bedtime routines. The Sleepy Friends range includes three blissfully sleeping characters: Sleepy Bear, Sleepy Rabbit and Sleepy Sheep. Each of these Sleepy Friends helps parents create a calm, peaceful, sleep-inducing environment around bedtime routines.
Sleepy Bear balances calming music and songs with a feel-good story in a warm and gentle tone. Available form May 20th, Sleepy Rabbit plays classical music, proven to calm children – and parents! The 90 minute, 14-track playlist includes material from the world's most-loved composers. Finally, Sleepy Sheep boasts 11 tracks, totalling 140 minutes – the perfect companion to help little ones drift off.
Liz Peters, Head of Portfolio UK and Ireland, says: "A good night's sleep is important for the whole family's wellbeing, and we're incredibly honoured to be able to help parents establish peaceful and beloved bedtime routines with the new Sleepy Friends range." She added, "Bedtime is a magical moment in the parent-child relationship, where bonds are strengthened and special lifetime memories are created – we are truly privileged to be a part of this magic!"
The Tonies brand is well-known for its strong portfolio of licensed ranges, from Disney, BBC and The Roald Dahl Story Company, among many others. Speaking about the launch of the first-ever tonies® brand of Tonies, Peters said the launch of the new range is a pivotal moment. "The development of the Sleepy Friends range has been driven by our desire to offer a full spectrum of Tonies to answer our loyal customers' needs, and is testament to the fact that we have established ourselves as a trusted and loved toy brand with families across the world. This is a very proud moment for the global tonies® team!"
Retailing for £14.99 each, the Sleepy Friends collection is available from www.tonies.com and selected retailers. More Sleepy Friends products are due to launch in Q2.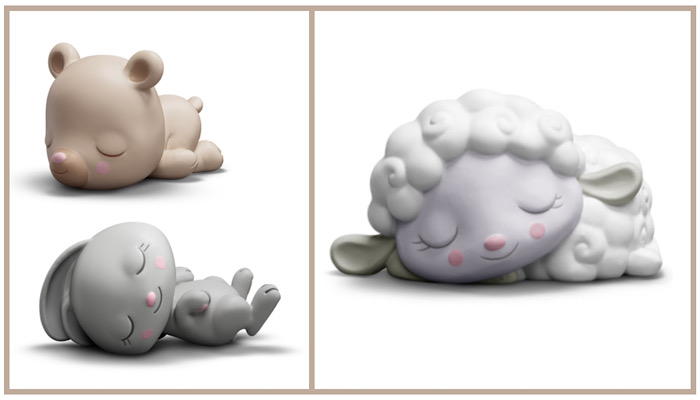 –
To stay in the loop with the latest news, interviews and features from the world of toy and game design, sign up to our weekly newsletter here