How much to budget for equipment?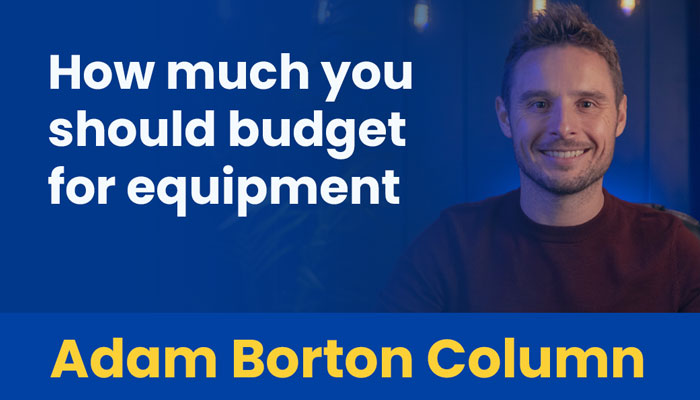 One of the questions I get asked the most is: What is really necessary when it comes to creating toys and games?
Most people don't have access to huge workshops to create their own prototypes or the budget to pay for prototypes to be made by external companies – which can be over $2000 each.
Can you make toys and games at home and have a chance of licensing or selling them? Spoiler… Yes!
I thought it would be useful to list the tools that you really need to create toys and games, so you know the best areas to spend your hard-earned money on. I've listed them by budget, so you can decide what you're able to invest in.
The key point here is that success is not limited by a huge budget. Toy and game companies have huge budgets and yet they still choose to work with inventors and external companies. Why? Well, it's because a good idea, well executed, is valuable. It takes time, careful consideration and knowing what will and won't work.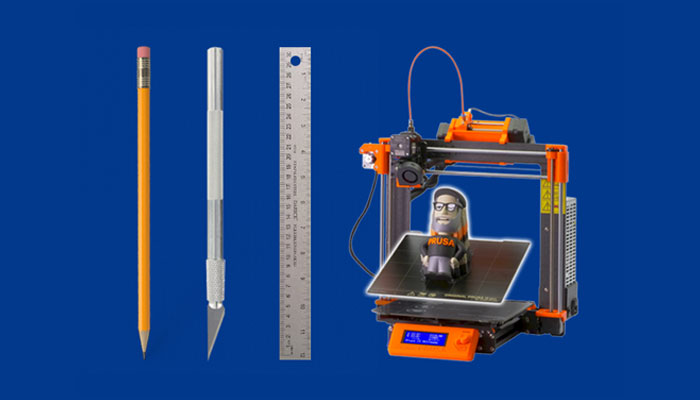 Toy-making Tools and Game-making Gear: What fits your budget?
Budget – $3.50
I've included the lowest possible budget here to highlight what anyone can do to start creating toys and games. It means you can start having ideas and developing your designs for the price of a cup of coffee – which helps with ideas if you want to double the budget!
$1 – Pencil with eraser
$2.50 – Notepad
Chance of licensing/selling – Low
Reasons: While using a simple pencil and notepad to come up with ideas is highly recommended, just having a pencil sketch is very rarely enough to get a license or sell a concept, even for experienced professionals. Toy and game companies need to see that your idea works. Lots of people can come up with ideas so how does someone at a toy and game company choose from all of the ideas they see? They need to see it work!
Budget – $40 and a Smartphone or Tablet
You'll still need to spend lots of time creating your toy or game at this tier. Once you've sketched out your idea, there are smartphone apps you can use to take a photo of your drawing and colour it using your finger or tablet pen. You can then print it at a print-on-demand store such as Staples and mount it to a foamcore board to make it look good – which you can also do for board game boards.
To make a proof-of-concept, you can 'kitbash' existing toy and game parts together to make it look roughly how you imagined. You might be able to make work too! You can then record a pitch video on your smartphone or tablet and edit it with an app.
$1 – Pencil with eraser
$2.50 – Notepad
$2.50 – Ruler
$2.50 – Scalpel knife/X-acto
$2.50 – Superglue
$4 – Color Print (e.g. Staples)
$5 – Foamcore
$20 – Used toys/games for parts
Chance of licensing/selling – Possible
Reasons: At this tier it's possible to design, make a proof-of-concept and record a pitch video. It's definitely possible to sell your idea at this stage as long as you have a great idea, and you communicate how it works in a clear, fun and quick way. It's not easy and you will probably be at a disadvantage compared to people creating working prototypes in the next stage… But it's possible.
Budget – $350 and a Smartphone and a PC or Mac
At this stage you can make nearly anything and compete with the pros – with the right knowledge and skills! You'll be able to create high quality presentation sketches, fully working toy and game prototypes and exciting pitch videos.
$0 – Fusion360 (Startup/hobbyist license)
$1 – Pencil with eraser
$2.50 – Notepad
$2.50 – Ruler
$2.50 – Scalpel knife/X-acto
$2.50 – Superglue
$4 – Color Print (e.g. Staples)
$5 – Foamcore
$10 – Photoshop (Monthly subscription)
$40 – Zbrush (Monthly subscription)
$60 – Drawing tablet (Wacom)
$200 – 3D printer (Resin or Filament)
$20 – Acrylic paints and paintbrushes
Chance of licensing/selling – Realistic
Reasons: With this equipment you can create pretty much anything from your imagination! Of course, you'll also need the knowledge and skills to take advantage of these tools, but you'll know that what you've got will allow you to have a realistic chance of getting Advances and Royalties for your ideas!
3D printers can vary in price but can be bought new for $200 for a Resin (Creality LD002R) or Filament printer (Creality Ender 3). If you have the budget, a Prusa Mini is a good choice at $400 or $800 for a Prusa MK3s. I have two of these and they are excellent.
A summary of all the tools you'll need can be found at my Toy and Game School, at this link .
In summary, it's definitely possible to work on a tight budget and license toys and games. The most important thing to remember is that you should pay attention to WHY you're creating a certain idea and make sure you present it in the quickest, most informative, exciting way possible. That's what really sells toys and games to people, both consumers and toy companies.
As I mentioned in my previous article, the best strategy is a digital workflow with tools that will allow you to quickly change and edit your prototypes – but it's not the only way!
For the first nine months of my new invention company back in 2014, I didn't own a 3D printer but I still managed to create and license my inventions – so I know it's possible and you can do that too.
If you can't afford a 3D printer, you can always use a 3D printing service such as Shapeways, Sculpteo or 3D Hubs to order a one-off 3D print of your design, which is what I did when starting out.
If you want to know exactly how and why I create toys and games – my complete process from start to finish – go to toyandgameschool.com and sign up for the in-depth course. You'll learn lots of tips and techniques that you can apply to your toy and game ideas that will massively increase the chances of you licensing/selling them.
I'll also personally review and grade every student that completes the course, with detailed feedback, so you know what to improve on and what you've done well.
Follow me on social media (@toyandgameschool) for toy and game insights and if you've got any questions you can reach me here: adam@toyandgameschool.com.
—-
To stay in the loop with the latest news, interviews and features from the world of toy and game design, sign up to our weekly newsletter here