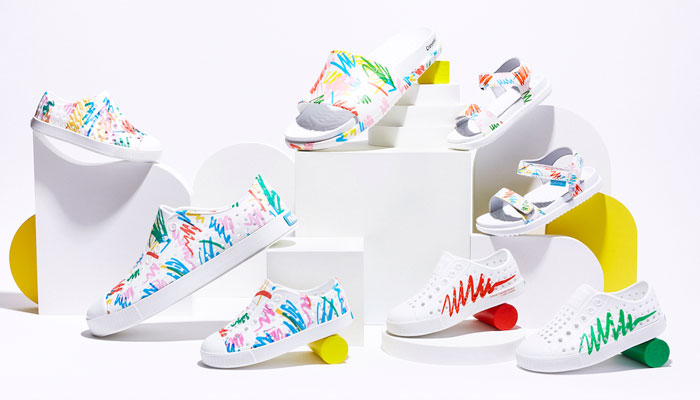 Crayola, Native ShoesPurpose-led footwear brand Native Shoes has debuted a limited-edition collaboration with Crayola, celebrating the brands' shared creativity.
Drawing inspiration from Crayola's bold and iconic colours, the spring range spans 11 styles for adults and kids.
Native Shoes' Jefferson, Jefferson Child, Spencer LX and Charley sandals have been reimagined with a bright, abstract scribble print, mimicking the laydown of Crayola markers. An additional quirky four-scribble print sees the Jefferson Child emblazoned with different colour scribbles on each side.
Elsewhere, the Jefferson, Jefferson Child, Charley and Miles have also been reinvented in an ombre block print available in shades of Sunny Side Up Yellow and Navy Niblet Blue.
"Crayola strives to help parents and educators raise creatively-alive kids," said Warren Schorr, Vice President of Business Development and Global Licensing, Crayola.
"We are thrilled to partner with Native Shoes, another mission-driven brand, to inspire kids and adults to step up each day with eye-catching, bold footwear."
As with all Native Shoes, the 11 styles in the Crayola collaboration are fully recyclable through the Native Shoes Remix Project. This means the shoes can be shipped back free-of-charge once outgrown, to be transformed into colourful playgrounds for local communities in Native Shoes' hometown of Vancouver, Canada.
Kyle Housman, CEO of Native Shoes, added: "As a brand, Native Shoes is all about making it easy for all to Live Lightly. We celebrate the happy moments, bold colours and light footprints which make our world a better place.
"With its bright colours and boundless inspiration, Crayola is a natural partner, and we're so excited to work with them on this collaboration."
Check out the range below: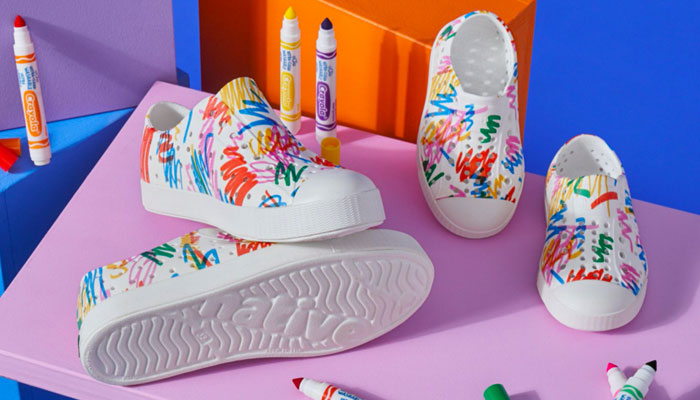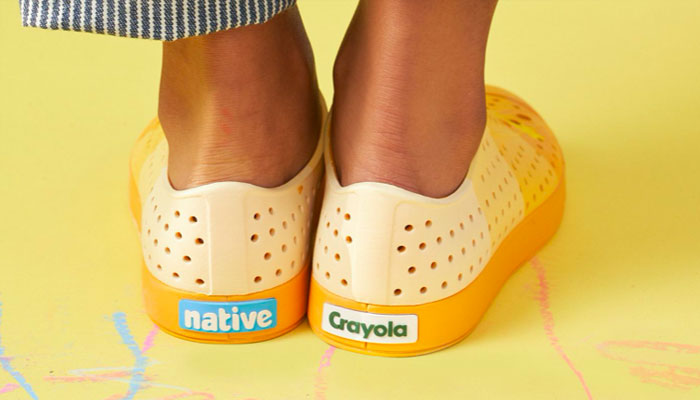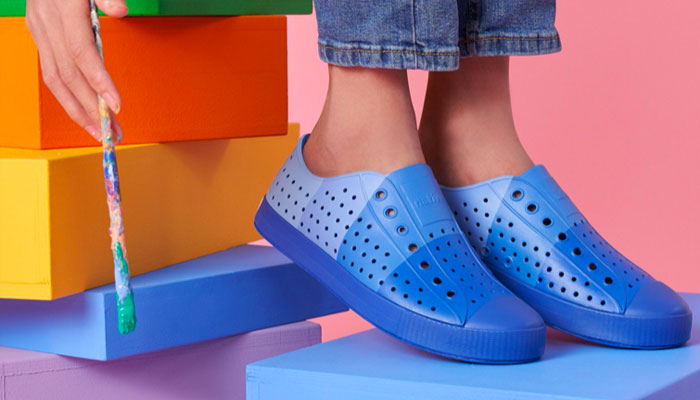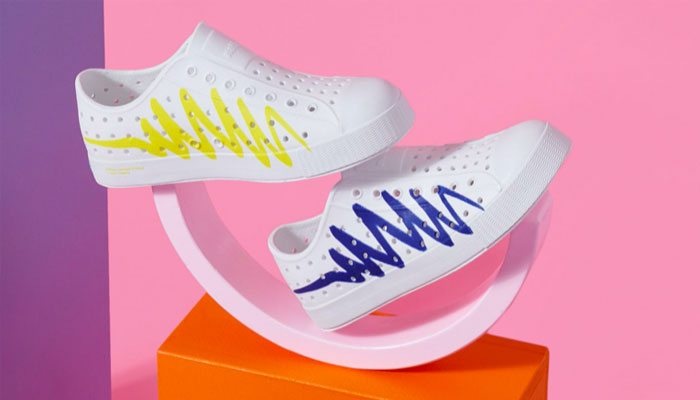 —
To stay in the loop with the latest news, interviews and features from the world of toy and game design, sign up to our weekly newsletter here