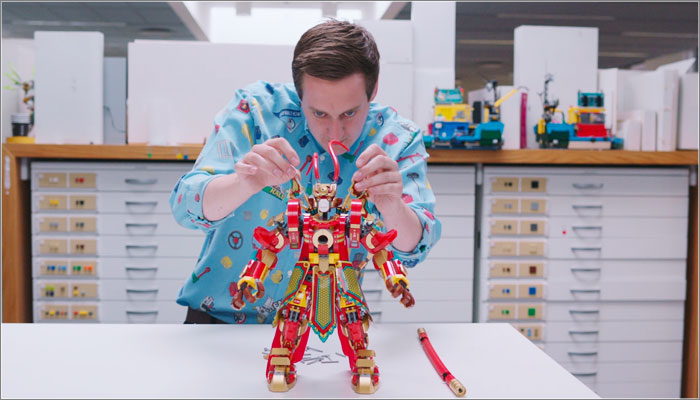 LEGO has launched its latest theme in the form of LEGO Monkie Kid.
Inspired by the 500-year-old story of the Monkey King, LEGO Monkie Kid will span eight new sets, an animated mini movie and a TV series.
"I am super excited about the launch of LEGO Monkie Kid," said Julia Goldin, chief marketing officer at the LEGO Group.
"This fantastic new play theme is deeply inspired by Chinese culture and built on an esteemed story that is treasured by all generations. We know kids will be delighted by the world of LEGO Monkie Kid, and I can't wait to see how they immerse themselves in building, role playing and creating new stories through this theme. This is a very exciting innovation for the LEGO brand and one that demonstrates our commitment to building a strong future in China."
Simon Lucas, senior design director at the LEGO Group, added: "I have been touched and inspired by China's rich history and culture, the passion and pride of the people and the incredible creativity of China.
"It has been an honour and privilege to be able to immerse myself in China's culture of storytelling, in particular – Journey to the West and the Monkey King. The epic stories and incredible characters have been a huge inspiration to the LEGO design team and me. It is with deepest respect for Chinese culture and the 500-year-old legend that we have created the next chapter in the story of the Monkey King – The Monkie Kid."
—-
To stay in the loop with the latest news, interviews and features from the world of toy and game design, sign up to our weekly newsletter here