Nextoy founder Robert Fuhrer on defying gravity, proof of concepts and being an I.D.I.O.T.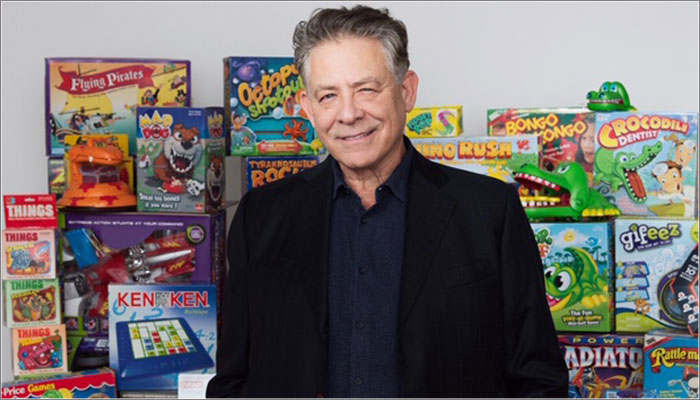 Dolly Parton was singing 9 to 5. Raiders of the Lost Ark debuted at the cinema. Lady Diana married Prince Charles… It was all happening in 1981!
It was also the year that Robert Fuhrer founded the toy, game and gift product-placement specialist Nextoy LLC.
Nearly 40 years on, we meet the man himself…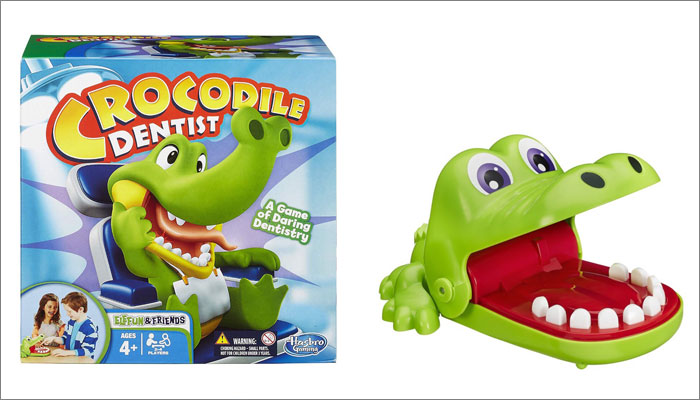 Robert Fuhrer! You might not think of yourself as a legend, but that's the word that people use behind your back…
Too much! Too much…
Telling you a fact! Either way, let's start things rolling with a tough one: for what would you most like to be known?
I'm going to sound corny here. Personally, a good husband, father, son, brother, friend. I'm also a board member for several organisations I believe in, including Make-A-Wish, Evans Team, CHITAG and Ping Pong Parkinson. For my professional legacy, I'm grateful for the everlasting relationships and collaborations that have contributed to bringing fun to the world. I'm also extremely proud of finding and building KenKen Puzzles.
Ah! We were going to ask about KenKen. These are logic puzzles: you fill in a grid with a set of numbers – one to nine, say – so only one of each appears in any row or column?
Yes. Arguably they're the most popular brain-puzzle brand in the world with millions of players, and still growing fast. KenKen is good for the world, uniting people as it has no language, gender or age barrier. And an honourable mention is Crocodile Dentist. In a lot of ways the simplicity of Crocodile Dentist – contrasted with the depth and complexity of KenKen – defines the journey of my career to this point.
In what way?
Both originated in Japan, and required great collaboration. It's a source of pride being an early pioneer in bridging Japanese toy companies and creators, and helping bring toy-and-game concepts to western markets.

And growing up, then, what was your favourite toy or game?
I loved collecting baseball cards, and also had – with my brother, David – a substantial Matchbox car collection. I also enjoyed Stratego and chess.
Quite sophisticated! How did those interests develop; how did you get in to this industry?
Growing up, my dad got some sales positions with toy companies, notably Topper Toys, Matchbox, and then Estes Rockets. When I graduated from Syracuse University, I was hired as product manager on the Othello strategy-game brand. My brother, David has exceptional talent and success selling new ideas, so being raised with the essence of toys around us obviously left an unpredictable but profound mark.
Yes; your brother works in the industry: we have him on a wish list for an interview. And is it right that one of your three children – your son Alex – also works at Nextoy?
Yes! After a brief dalliance in the music world, Alex started with Nextoy towards the end of 2016. He just attended his fourth Nuremberg Toy Fair… 2019 was kind of a 'grad school' year: he spent much of it overseas interning in Japan with Kawada, then in Hong Kong with a factory partner, Longshore. He's very creative, has good business instincts, loves games and meeting new people. It's a perfect storm for success in our industry.
You sound genuinely excited!
For me, it's been rejuvenating. I've always enjoyed the mentor role and it's particularly special when it's my son. We also get to save on hotel rooms! I encourage him to build his own relationships and network: he's had terrific results so far. We work at trying to rise above typical father-son conflicts, but it still doesn't stop his making fun of many things I do.
Well… Isn't there a Japanese proverb about an excess of courtesy being a discourtesy?! So, let's imagine we've got an idea for a toy, game or novelty item… What needs to happen before we get in touch?
We need to see proof of concept. If we're contacted and there's only an illustration or a description, or even both, it's not enough. Execution is the key to it all… I call this "Antigravity-Belt Syndrome". If someone contacts us and explains they have an idea for a belt that you put on and can fly around in, it's not enough to have the idea – it needs proof of concept. Let's see it work.
Dammit! Another idea falls off our list! Something else we see is new inventors getting excited when they find there's nothing like their idea on sale… What's your view on that?
This is very common, and the first question might be: is there a reason it doesn't exist? Because maybe the market isn't there, or it's unsafe, or it has other limits such as cost of technology… Perhaps the inventor doesn't know the history or isn't knowledgeable about past products as there might have been something similar in the past.
On the other hand, we tend to work more with professionals than amateurs so we usually do see originality and innovation. I love product ideas that seem like they should've been done before, but we can't find evidence of. Sometimes it's just timing: a matter of materials or technology finally being cost-effective or mainstream enough to incorporate in a toy. I remember when sound chips were very expensive for just a few seconds of sound, or when LED lights were rare and expensive to use. Now they're inexpensive and commonplace.
What inspires you? Which part of the process most excites you?
Collaborating with talented partners on exciting new ideas, building those and presenting them to our customers… As so few ideas sustain on the market for a long time, the period of time when one is placed but hasn't reached the market is the most exciting. It's when the dreams are still intact!
That's a lovely way to see it! And in terms of collaboration, how do you operate? What's the nature of the expertise you offer?
Our expertise is like being a film producer, casting director and art director all in one… Having great relationships with our customers and understanding what they're looking for, and doing the best matchmaking. When we work with creators from outside the toy industry, which we do very selectively, we look for those individuals to have professionalism and expertise in the field they're in whether they're an artist, teacher, architect… It's a contradiction as we want the creators to be educated but also a little bit ignorant, as that can contribute to something being a fresh approach.
People rarely articulate that idea; that ignorance can contribute to ideation. Makes absolute sense. And what advice, if you could give it, would you offer every inventor?
Stay within your capability, and be able to execute the proof of concept. Don't be afraid to collaborate.
There's a prestigious award – the International Designer and Inventor of Toys; also known as an 'I.D.I.O.T.'… You're a recipient! How come?
This was in 1995; the early days of the I.D.I.O.T. dinner… Some attendees may remember a questionnaire near the origination of this dinner to predict many things for the following year, such as the stock market, what toys might be successful and so on. I performed so poorly that they started calling the award "The NOT Bob Fuhrer Award"…
Is this true?!
Yes! Ask Chris Taylor of Polly Pocket fame or the other Inventors Dinner founders about that… Anyway, apparently they got tired of the tagline and gave me the award out of mercy.
You're being very modest! Let's ask you this: what's the one question that you'd love to be asked in an interview that, so far, no one has ever asked?
What's it like having a name like Fuhrer, which has notorious connotations?
Great question! Go for it!
It's particularly interesting as I was raised Jewish, but many people aren't aware of that.
Right. Ironically, it's not an uncommon Jewish name, is it?
No, and I think in some cases it's created some awkwardness in building relationships… One particular memory happened about 25 years ago, in Nuremberg – site of not only the largest toy show in the world, but also the Nuremberg War Trials. I was in the corridor between two halls when I saw an acquaintance from Germany, a much older man. He greeted me in his heavy German accent: "Mr.Fuhrer… We had a Fuhrer once. It turned out poorly at the end."
Oh, that's great! If you were going to write your autobiography, what would you call it?
Game Changer: Trying to Bring the World Together Through Play.
Beautiful! You know, that's actually the first time we've asked that question; you've set the bar pretty high! Okay; we realise how busy you are so last one: what's the most interesting thing in your office?
That would have to be the original iTop prototype from 2002. It reminds me of my great partners and aspirations. It's also a bit humbling because it's a fantastic and fun gadget that – despite great marketing efforts – hasn't reached its potential.
Brilliant. Do you know what, if it's okay with you, we'll sign off with an image of that…
Great. Want to do it alongside Goliath's current offering?
Absolutely; thank you. Robert – what can we say? Turns out legend is the right word! Thank you most sincerely.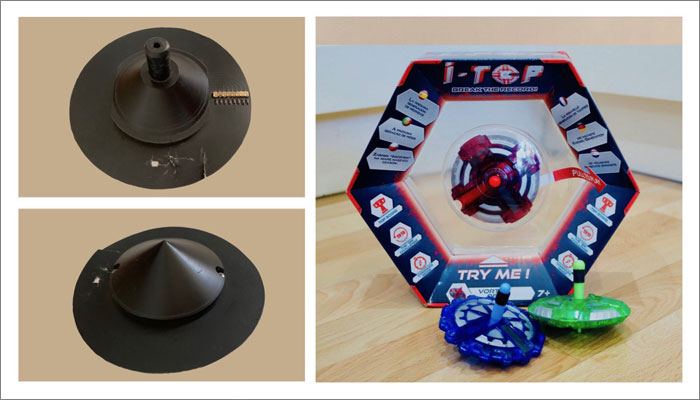 —–
To stay in the loop with the latest news, interviews and features from the world of toy and game design, sign up to our weekly newsletter here