Nickelodeon acquires Garfield and plans to turn brand into a "multi-generational consumer products juggernaut"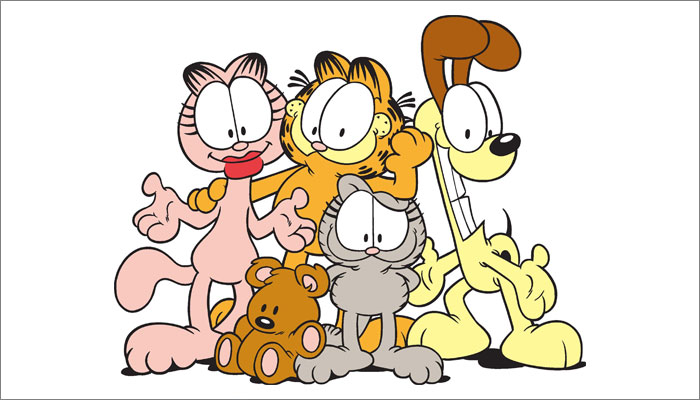 Viacom, through one of its subsidiaries, has entered into a definitive agreement to acquire Paws, Inc, owner of the Garfield and the U.S. Acres franchises.
The acquisition of Garfield is part of Nickelodeon's strategy to be the home for the biggest franchises kids and families love, and Nickelodeon president Brian Robbins said: "This acquisition marks another step in our evolution toward being kids' first stop for the best new content and characters, so we're incredibly happy to have Garfield join our growing roster of globally loved franchises and to introduce this cool cat to a new generation of fans."
Following completion of the acquisition, Nickelodeon plans to develop a new Garfield animated television series, with global merchandising rights managed by Viacom Nickelodeon Consumer Products, including the property's existing portfolio of licensees. Garfield creator Jim Davis will continue to produce the Garfield syndicated comic strip.
Pam Kaufman, president of VNCP, added: "Garfield is a global evergreen franchise that is a natural fit with Nickelodeon and our portfolio of iconic properties. With fans around the globe that span both kids and adults, we are excited to ignite Garfield into a multi-generational consumer products juggernaut and further deliver on VNCP's 'Every Age, Every Aisle' mission."