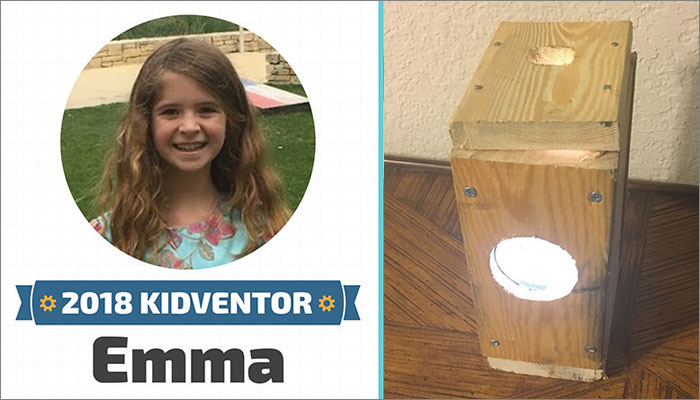 Nine year old Emma Turner has won Fat Brain Toys' Kidventor contest, thanks to her Buggy Light concept.
Having scooped the win, Emma took home a $2,500 scholarship, a $500 prize pack plus the opportunity to have Buggy Light manufactured and sold worldwide.
"We had plenty of creative inventions to choose from this year, but Emma's Buggy Light really won us over with its sheer innovation," said Mark Carson, co-founder of Fat Brain Toys and one of this year's Kidventor judges.
"She took something that bugs do naturally and harnessed it into a device that will be entertaining and educational for kids of all ages."
Emma and her mother will be flown to New York City in February to present her invention at the US Toy Fair.