Nominations now open for 2017 TAGIE Awards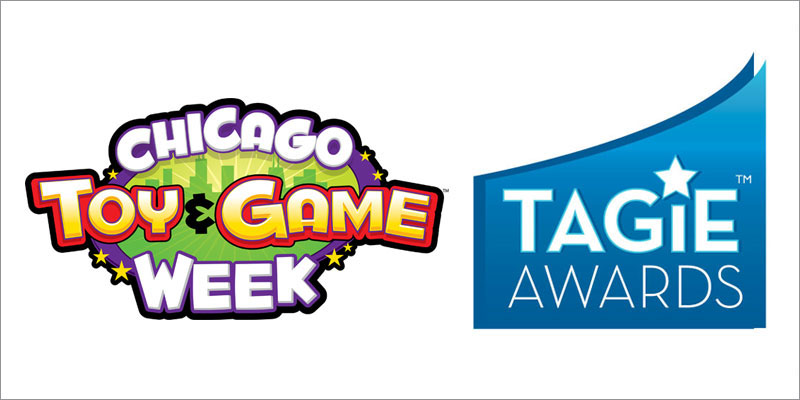 Nominations are now open for the 2017 Toy & Game Innovation Awards (TAGIEs).
Held during Chicago Toy & Game Week, the event celebrates the outstanding achievements of the innovative and creative figures bringing toy and game ideas to life.
The 2017 categories now open for nomination by all members of the toy and gaming industry include:
Toy Inventor of the Year
Game Inventor of the Year
Rising Star Inventor of the Year
Young Inventor of the Year
Innovative Marketing Team of the Year
Art and Design Visuals of the Year
Five finalists for each of the six categories will be announced on September 18th, at which time voting will open to the general public, media and industry.
New for 2017 is the Innovative Marketing Team of the Year and Art and Design Visual of the Year. These categories recognise the innovation in marketing and design to bring the idea and product to life and into the hands of consumers.
A separate committee of industry experts will determine the honourees for the following closed TAGIEs categories:
Founder's Award
Inventor Advocate
In Memoriam Presentation
Hassenfeld Humanitarian Award
Lifetime Achievement
"The TAGIE nominations recognise the special individuals and teams from around the world who spend countless hours inventing, designing and bringing ideas for toys and games to life that everyone enjoys and that connects us to one another," said Mary Couzin, founder and chief executive officer, Chicago Toy & Game Group.
"The awards gala brings together everyone for an elegant evening celebrating these industry creatives for their vision, spirit of fun, philanthropy and humanitarianism."
The TAGIEs ceremony takes place Friday, November 17th, 2017 with an elegant evening of entertainment that includes cocktail hour, a seated dinner and the awards programme.
Get your nominations in by heading to www.chitag.com/tagies-nominate.
Save