Numbalee inventor Oliver Leck on finding success at the Mojo Pitch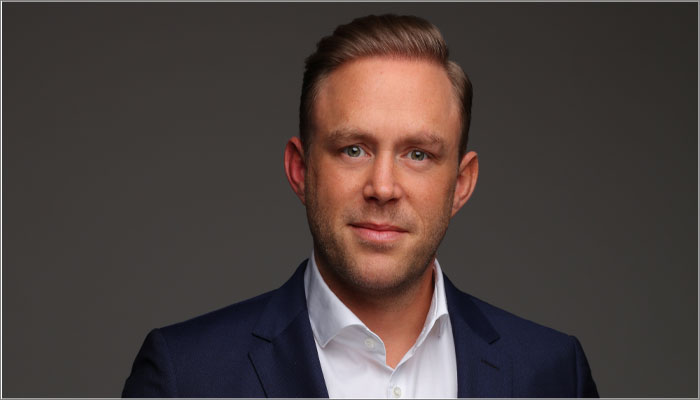 Last September, accountant Oliver Leck braced himself for a series of meetings with some of the industry's biggest toy and game firms at Mojo Nation's Mojo Pitch event.
After a year of selling Numbalee, his educational numbers game, on Amazon, Leck had decided to see if he could get a licensing deal. With no experience in the industry, Leck took the chance to get in front of key decision-makers from the likes of Hasbro, Vivid and Entertoyment at the Mojo Pitch.
His decision to attend paid off as Numbalee impressed the folks at Entertoyment  and a deal was later signed – with the game soon to be available across Spain, Poland and Romania.
We caught up with Leck to learn more about the origins of Numbalee and what made Entertoyment a perfect partner for the game.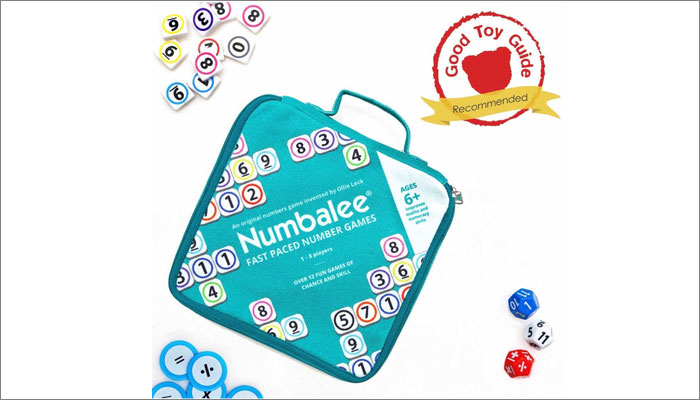 Where did the idea for Numbalee come from?
The idea for Numbalee came around in May 2015. My work colleague and friend, Dee, mentioned that her daughter was struggling with her maths in school and as I work with numbers, Dee asked if I had any ideas to help.
I spent some time looking to see if there was anything available on the market that would act as an aid for learning to make maths more fun. As an accountant – and studying for lots of exams – I knew the more interesting and fun a subject is to learn, the easier it is to learn. After spending some time searching, I really struggled to find a maths aid that was fun and educational and could be used individually or as a family.
However, in my searches, I did come across a game called Bananagrams. This is a fast-paced word game that makes learning words fun and so I thought I could make something similar – but for numbers – and so the idea for Numbalee was born.
How did the idea develop from your first concept to what's on shelves now?
The idea from concept to shelf took around two and a half years to develop. The first stage was developing a brand and name. As my time was limited, I used a marketing and design company to help me complete the graphic designs and bring the game to life.
Once that was done, I had to source the items that make up Numbalee; the plastic tiles, the bag and the tag. This took a long time, as I had to source items from half way around the world and make sure they were excellent quality.
The final piece of the puzzle was actually getting all of the games into a booklet. I would say the game writing, artwork and layout took the longest to get perfect, but once that was done, Numbalee was complete and it was ready to launch.
What role did the Mojo Pitch event play in Numbalee's journey to date?
Mojo Nation has played a massive role in turning Numbalee from a small brand selling on Amazon into an international brand that has been translated into several languages and distributed by a fantastic international toy company such as Entertoyment.
The ability to take my game and pitch it to a dozen of the world's top toy companies at the Mojo Pitch meant I got to partner with Josep at Entertoyment, and I couldn't be happier with what's been achieved so far.
Coming to the Mojo Pitch only occurred by chance, and if it wasn't for Rob and Joel at KidsKnowBest and creative consultant Deej Johnson, I would never have heard of the event and would still be banging on doors trying to find a partner!
Coming to the event was one of the most important decisions I've ever made in the Numbalee journey. The support after the day was also amazing. When I needed advice about the contract I was signing with Entertoyment, Billy from Mojo Nation gave me some great advice and direction.
What makes Entertoyment a great fit for the game?
As part of my preparation for the Mojo Pitch, I did a lot of research about the toy companies I was pitching to, and Entertoyment really caught my eye as a potential partner.
Entertoyment is a fairly new company in comparison to some of the well-established toy companies that have been around for decades so I thought they would be a great company to partner with, as my company and game is brand new too. Also, lots of the games Entertoyment sell involve player interaction and Numbalee it is all about player interaction.
Overall, I think they were the best fit for Numbalee and with the game now launching in Spain, Poland and Romania it was the right decision
With Numbalee now out there, have you been bitten by the game design bug?
Yes! I am currently working on a new game that I know will be really popular.
Hasbro's Rich Mazel was really helpful at the Mojo Pitch event. Although he liked Numbalee, he said the games that Hasbro are looking for are more like Pie Face and Speak Out – games that have a party feel and make lots of people laugh.
After months of thinking of a new game, I have come up with an amazing one that ticks all of these boxes. It is currently in development so I may well be at the Mojo Pitch this September to introduce it to the market!
If, like Oliver, you're interested in pitching toy or game ideas at our Mojo Pitch event in September, head to www.mojo-pitch.com for more information.