Numskull debuts Tubbz, a new line of collectible 'cosplaying' ducks
Posted on

15th August 2019
By

Billy Langsworthy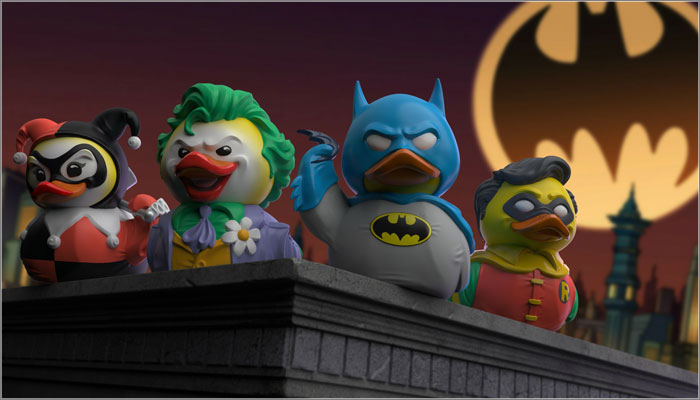 Numskull Designs has launched a new line of collectible duck toys called Tubbz.
Officially licensed, the range is made up of toy ducks decked out like iconic characters from brands including DC Comics, The Lord of the Rings and Ghostbusters.
Each Tubbz comes packaged in a stackable box with a unique bathtub-shaped display stand, and there are four ducks to collect per brand.
Tubbz will be released in regular waves, featuring a new assortment of quackin' good quality collectables in each, representing new fan-favourite brands.
Check out the entire range of Tubbz here.