Matt Nuccio on what to expect from the United Inventors Association's new Toy Advisory Board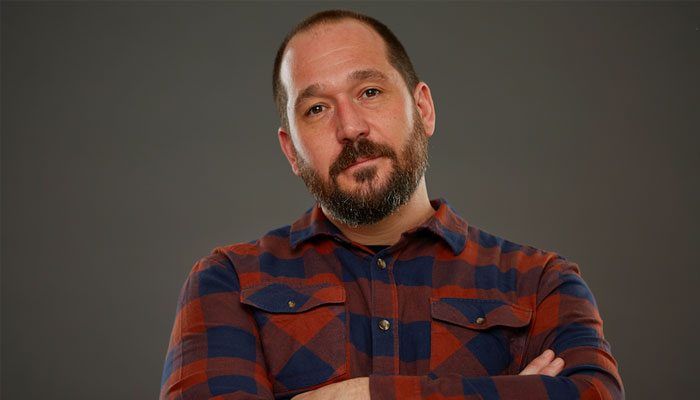 Design Edge President Matt Nuccio talks us through why the UIA has put together a Toy Advisory Board – and who's involved…
Matt, it's great to catch up. Before we dive into the United Inventors Association's new Toy Advisory Board, for anyone new to the UIA, talk us through the Association's aims, events and resources?
Hey Billy. It's always a pleasure chatting with you. The United Inventors Association is a 501c3 non-profit educational organisation dedicated to providing resources, education, and advocacy to the inventing community while encouraging honest and ethical business practices among industry service providers. And, it's free to join.
We are the largest inventor member organisation in the US and support nearly 100 affiliate inventor associations. The UIA team's dedication of time and resources has enabled the UIA to remain the nation's leading inventor education organisation.
Our Executive Committee and Management Team work together to provide responsive programs and services to the independent inventor community and our Board Members serve to advise, govern, oversee policy and direction, and assist with the leadership and general promotion of the UIA in support of our mission and needs. The UIA's mission is to empower inventors through education, access, and advocacy.
Great stuff. And in exciting news, the UIA has recently set up a Toy Industry Advisory Board. What was the reason behind launching this – and what will the group be looking to put together for the Association?
UIA members invent for so many fields, and while many of our members are toy inventors, we also have members working on such diverse inventions as affordable water purification for third-world nations, green housing materials, biotech, and so on. With all this diversity, we've found that often there are no standard answers to many of their questions and concerns. And, even amongst consumer goods, there are no one-size-fits-all answers. What is acceptable in the housewares industry does not always apply to industries like hardware and toys.
So, in realising that, we decided to start putting together industry-specific boards to address the needs of each. The Toy Industry Advisory Board is a beta test and the response has been fantastic. It took months to find the perfect brain trust and we are quite proud of the people who stepped up to be on our board. We really hit the preverbal nail on the head.
The UIA is already assembling additional boards in Hardware, Pet, Direct Response, and PGA Golf, amongst a few others. Those board members will be announced sometime in the next year.
It sounds like a great initiative. Who's on the Advisory Board?
Our board is made up of stellar rock stars! It's the who's who of inventor relations, toy trade associations and legal counsel. I'm honoured to be accompanied by Angus Walker (Head of Inventor Relations and External Innovation for Hasbro), Dave Harris (Senior Director of Inventor Relations for Mattel and Fisher-Price), Trina McFarland (owner of TinkerTini), Scott Landsbaum (IP Attorney), Michael Sala (Lead design for Spin Master Dolls and Interactive), Kim Carcone (Executive Vice President, Global Markets Events for the Toy Association), Janice Ross (President of Women In Toys and Managing Partner for Brand Fresh Management), and Dougal Grimes (Inventor Relations and Innovation of Spin Master Games and Activities).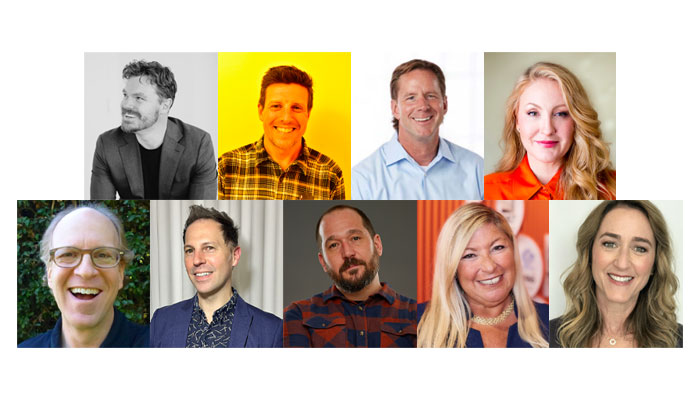 Stellar rock stars indeed! Fantastic line-up. And we're fortunate to have Dougal, Trina, Scott and Angus here too! So guys, what appealed about being part of this Toy Industry Advisory Board?
Dougal Grimes, Spin Master: Inventors are often called the 'lifeblood' of the toy industry, and quite rightly so. Product is king and in such a fast evolving environment of consumers, the toy industry needs both new inventors and the sustained success of the current inventor community to ensure we can create the next generation of play for children , families and friends across the world.
Having worked with inventors globally for over 10 years, I recognise how challenging a vocation it truly is. I am excited and honoured to join the UIA Toy Industry Advisory Board to help further their mission of providing free education and resources to the inventor community.
And Trina, what made this an exciting opportunity for you?
Trina McFarland, TinkerTini: TinkerTini has the unique experience of managing and supporting inventor outreaches for multiple toy companies. This extraordinary perspective combined with my personal experience in inventor relations for over 18 years in the toy business has ignited a passion for helping inventors find success. For most of my career, I've been exposed to and often shared in their trials, disappointments, and successes. Now, as a small business owner myself, I've developed a whole new kind of empathy and want to help people approach the invention business armed with the facts about the toy industry's etiquette, culture, and value systems to help increase their odds.
The toy industry is mature when it comes to open innovation and has been engaging inventors with proven success for decades. I'm very grateful for the opportunity to work alongside experienced leaders in our industry whom I admire and respect tremendously. Together, we can not only help entrepreneurs in general, but also diversify our industry's shared inventing talent pool. That's a win-win-win-win for all!
Thanks Trina. And Scott, what made this an opportunity you couldn't turn down?
Scott Landsbaum, IP Attorney: In my experience, inventing in the toy industry is different from any other.  Toy companies and consumers are more open to great concepts from novice inventors.  Yet, it's not an easy path.  I'm excited that the UIA Toy Hub will provide free and focused resources to toy inventors and help bring great new products to kids everywhere.
Absolutely. And finally, Angus, why is this an exciting group to be a part of?
Angus Walker, Hasbro: Well, as someone who is fortunate enough to get to work with inventors every day, I witness their passion, creativity and ability to see opportunity where others don't and it's truly inspiring. However, I also have visibility to the unique challenges that they face, particularly those new to the scene. Whether navigating the legal complexities of patents, licensing agreements, and IP protection or just getting info on what it takes to create a great pitch, or to network with likeminded people, an inventor has to juggle so much beyond just the big idea.
The UIA is a resource that exists specifically to help provide this kind of guidance for the inventor community. When I was approached about joining the newly formed Toy Industry Advisory Board I jumped at the opportunity. I am grateful to have the opportunity to be involved with such a great organisation alongside such a talented group of colleagues – and to contribute to the inventor community in a positive way.
Thanks guys. Now Matt, you mentioned earlier that the UIA spans multiple industries. Do you feel there will be things to come out of the Toy Industry Advisory Board that can benefit all inventors, regardless of which industry they focus on?
It's already beginning to happen. The Toy Advisory Board has made some fantastic suggestions on processes, marketing, legal, outreach as well as lending their time, supplying resources and giving financial support. This all helps the greater cause, whether by helping to create an outline for future advisory boards and/or extending the outreach of the UIA and our mission.
You're clearly passionate about helping new inventors Matt. Why do you feel it's important to support, nurture and encourage fresh talent into the toy industry?
Inventors are an important part of the toy industry. Without them, the toy industry can't survive. The toy industry is inventor reliant, but it's a tough business to crack into. Outside inventors simply don't understand the complexities. You're competing with top-level invention companies… Companies that understand the business, and are building amazing prototypes and presentations.
And since the pandemic there has been an uptick in submissions from first-time inventors who simply aren't prepared. They submit off-brand concepts from sell sheets or poor videos. They have no data to support their ideas and often they are misguided by third-party pay-to-play "advisor" gurus who teach them that it's as simple as giving them a few steps and they'll find success.
The UIA wants to make sure that these inventors receive the right guidance from the right people for free.
And do you think as an industry, the toy space is particularly encouraging and open for new inventors? How do you think we compare to other sectors?
The toy industry is very inventor friendly. And theoretically, has an easier entry than industries like, say, hardware. Toys are a fashion business and therefore the development timelines are shorter. Hardware products can take many years and require patents. Patents that cost a small fortune to acquire and need to be protected and insured. While a patent in the toy business can be helpful, they are often issued way after the product has seen its peak and often after it completes its market cycle. So, during a typical lifespan of a toy product, the primary protection is copyright, trademark, and provisional patents. All of these are affordable to the starting inventor.
Plus, let's face it – toys are fun to create, fun to play with and cool to share with friends and family. Why wouldn't you want to be a toy inventor?
Absolutely. Matt, thanks for taking time out for this and congrats to you, the UIA and the Board on the launch of a brill initiative.
–
To stay in the loop with the latest news, interviews and features from the world of toy and game design, sign up to our weekly newsletter here