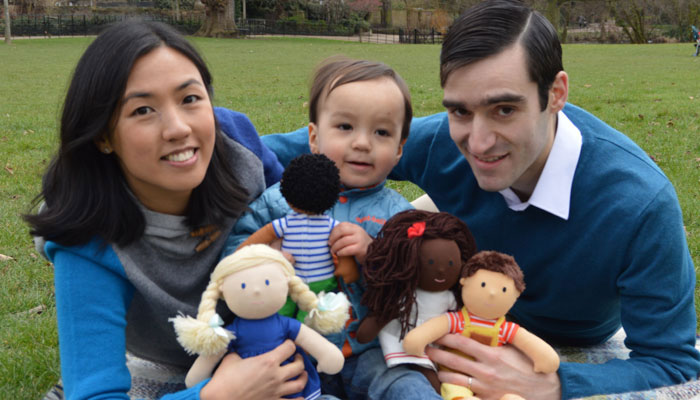 Toy start-up One Dear World has been named the Family Business of the Year at this year's FSB Celebrating Small Business Awards.
The firm has launched a line of multicultural dolls, and also published a children's storybook on London's cultural diversity titled London Hat Hunting Mission.
It was because of 'the uniqueness of their product idea, dedication from the founding family and the way they make children see themselves as one'  that judges awarded One Dear World the award.
"Being a very young family business, my husband and I are thrilled to receive such recognition from FSB and I think it's very encouraging to all those talented mums out there who have taken a break for their family and now seek to start their own businesses," said Winnie Mak, co-founder, One Dear World.