One Dear World's multicultural dolls hit Indiegogo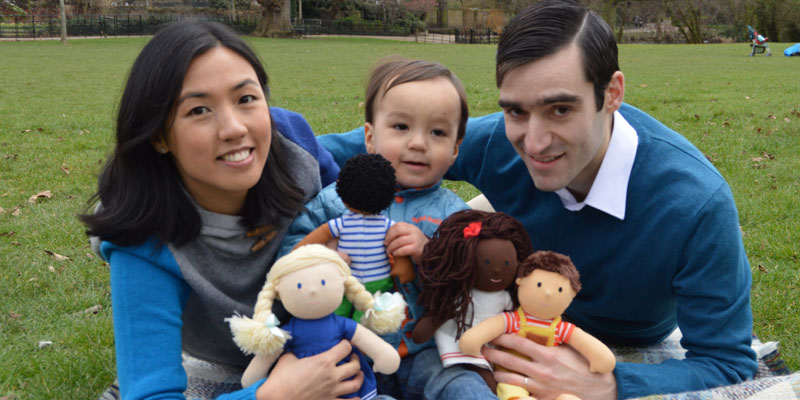 London-based start-up One Dear World has turned to crowdfunding service Indiegogo in a bid to launch its first wave of multicultural dolls.
With a mission of 'promoting diversity and inclusion', One Dear World is looking to raise £18,000 on the platform to fund its first doll collection and accompanying ebook.
"I was a bit surprised by how difficult it is to find a black soft doll on the High Street," One Dear World co-founder Winnie Mak told Mojo Nation.
"First of all, most soft toys available in the market are actually animals. Then, dolls (whether it's black or white) are mostly plastic baby dolls for toddlers or fashion dolls mainly marketed to girls. That leaves very limited option in the rest of the selection."
The One Dear World line of multicultural soft dolls consists of 16 dolls from different cultural and ethnicity groups. The crowdfunding campaign features four of them – Hope (African), Jun (Eastern Asian), Lea (European) and Parth (South Asian).
The husband and wife team behind One Dear World – Rafael Tselikas and Winnie Mak – are not from a toy design background, but Mak has previous experience in manufacturing.
"Toy design was a new space for me but I came from an engineering background with previous experience in manufacturing industry, so soon after I had the idea, I started to teach myself the skills, knowledge and regulations needed in doll design," continued Mak.
"After becoming a parent, I started to realise how toys and education can play a big role in shaping a child's view of the world, so I find my calling through designing this collection of dolls.
"AFTER BECOMING A PARENT, I STARTED TO REALISE HOW TOYS AND EDUCATION CAN PLAY A BIG ROLE IN SHAPING A CHILD'S VIEW OF THE WORLD, SO I FIND MY CALLING THROUGH DESIGNING THIS COLLECTION OF DOLLS."
WINNIE MAK, ONE DEAR WORLD

"I am Chinese from Hong Kong. Six years ago, I decided to pursue my dream to see the world and came to the UK to study. It was an enjoyable eye opening experience, so I decided to stay and met my husband Rafael along the way. He's half French half Greek. Coming from a totally different background, our relationship gave me lots of cross-cultural experience. Two years ago, our son Alex was born and it made me think more about the world we want to leave for him, so I wanted to do something that can make a positive impact to children.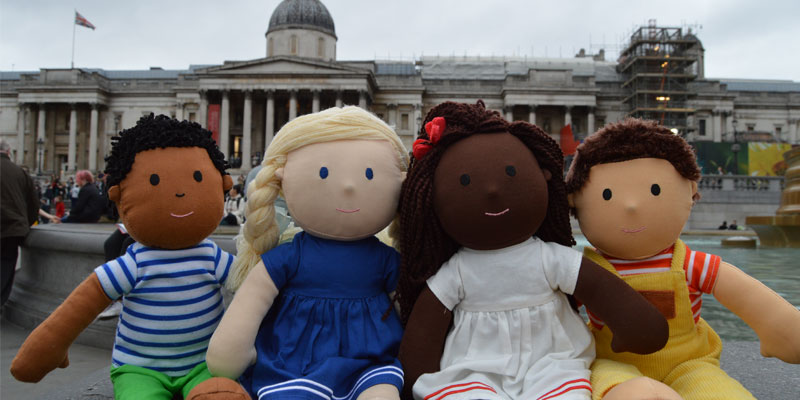 "In the playgroup I went to with Alex, there's a black doll called Rosie and the teacher there always emphasised the importance for all children to have a doll. Early last year, I tried to find one for Alex and started to do a bit of research, then I realised that there're only limited options for dolls in the market with a majority of white girl dolls, so I decided to design a collection myself and write a story about them."
Looking ahead, One Dear World wants to expand its line to feature mixed race dolls and dolls with disabilities.
One Dear World is looking to raise £18,000 on Indiegogo by April 24th. Check out the campaign here: https://www.indiegogo.com/projects/one-dear-world-multicultural-dolls-for-diversity-family-kids#/