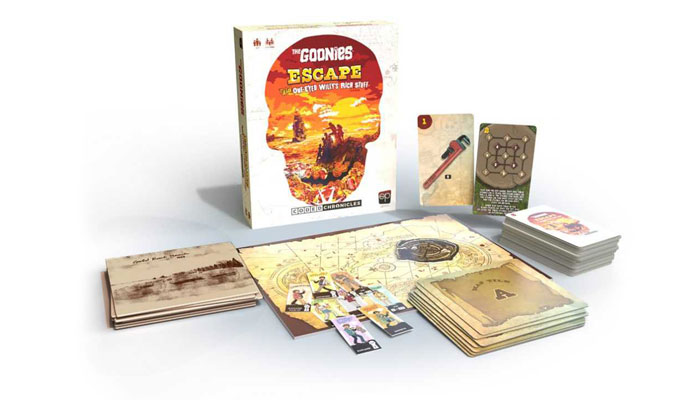 The Op has bolstered its line of Coded Chronicles escape room games with the addition of The Goonies: Escape with One-Eyed Willy's Rich Stuff, from designers Jay Cormier and Sen-Foong Lim.
The Coded Chronicles brand is home to escape room style games where players solve puzzles with a unique code-revealing mechanic.
Following Scooby Doo: Escape from the Haunted Mansion and The Shining: Escape from the Overlook Hotel, this third game in the series is set in the world of The Goonies as players go on a quest for One-Eyed Willy's hidden treasure.
Players can play as Mikey, Brand, Mouth, Data, Andy, Stef, Chunk, and Sloth to decode clues and get the answers needed to reach The Inferno.
The game is made for one or more players and launches this Fall.
—
To stay in the loop with the latest news, interviews and features from the world of toy and game design, sign up to our weekly newsletter here