From Othello to Nerf Ping Pong, Fireball Island to Timber Tots, Patti and Jonathan Becker on the million-dollar question: How do you know a great product when you see one?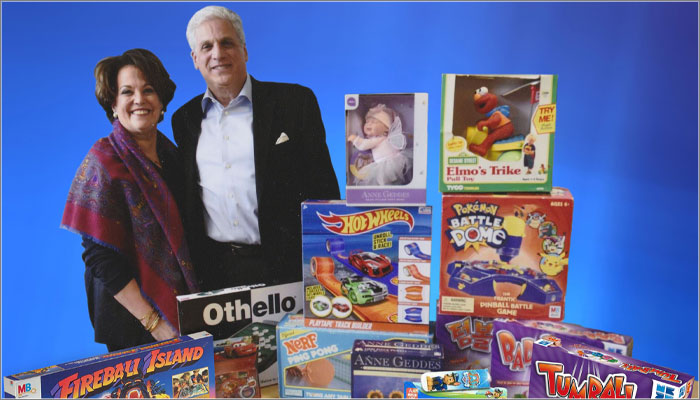 Patti and Jonathan Becker are the team behind Anjar Co and Becker Associates, award-winning, global licensing, brand management and consulting agencies that have been a staple of the toy industry for decades.
Founded by Jonathan's father – Jim Becker – world-renowned licensing agency Anjar Co. is celebrating its 50th anniversary this year, and since launching back in 1969, has licensed about 900 products, resulting in a mammoth $2 billion in sales across more than 100 countries.
Becker Associates entered the picture in 2000, with a focus on representing brand owners, manufacturers, inventors and entrepreneurs in the development, licensing, marketing and distribution of their products on a global scale.
We caught up with Patti to learn more about the origins of Anjar and Becker Associates, get the low-down on some of their recent success stories and find out exactly when they know they've discovered something special.
Who are Anjar Co. and Becker Associates?
Anjar and Becker Associates are global licensing, brand management and consulting agencies. We've licensed about 900 products, which have resulted in $2 billion in sales in more than 100 countries. This year at the New York Toy Fair, we introduced over 100 new products, including a distribution deal for 13 SKUs of one of Europe's premiere pre-school brands, Klorofil (The Magic Tree House).
We represent brands, products and concepts for licensing and distribution around the world. Whether a customer is looking for brand extension ideas, licensing or distribution deals, new products, technology to license in, help creating or developing proprietary products, or new territories to export to, we have IP, products and brands to offer our customers, as well as marketing and legal expertise that can help.
What makes you unique as licensing agents?
We offer a unique combination of expertise, plus 80 years of toy industry experience, which enables us to obtain the best possible license and distribution deals for our customers.
Jonathan is a recognized leading IP attorney and licensing expert in the toy industry, tenured professor at FIT's Toy Design Program, and President of Anjar. My expertise is in developmental child psychology, early childhood education and strategic marketing.
Anjar is one of the world's longest running product licensing agencies for the toy and game space. Can you tell us about the origins of the company?
Anjar is celebrating its 50-year anniversary. Last year, Anjar's founder, Jim Becker, was recognized as a pioneer in international licensing and was the 72nd person inducted into the Toy Industry Hall of Fame, joining Walt Disney, George Lucas and the founders of Hasbro, Mattel and LEGO.
From our inception, many of the largest global toy manufacturers have looked to us for new product ideas. Anjar is well known for having been involved in successfully licensing, marketing, distributing and popularizing Othello(R) brand products in the US and around the world outside of Japan in the past. Over 50 million classic Othello games have been sold worldwide, making it the most successful licensed abstract strategy game in history.
Where does Becker Associates fit into the story?
Becker Associates was created in 2000 to focus on representing brand owners, manufacturers, inventors and entrepreneurs in the development, licensing, marketing and distribution of their products on a global scale. Becker Associates is the proud recipient of the prestigious 'Outstanding Licensing Agent' award.
Since founding Becker Associates, hundreds of women-owned-businesses have pitched their products to Walmart buyers through The WIT-Walmart Women's Empowerment Initiative I conceived.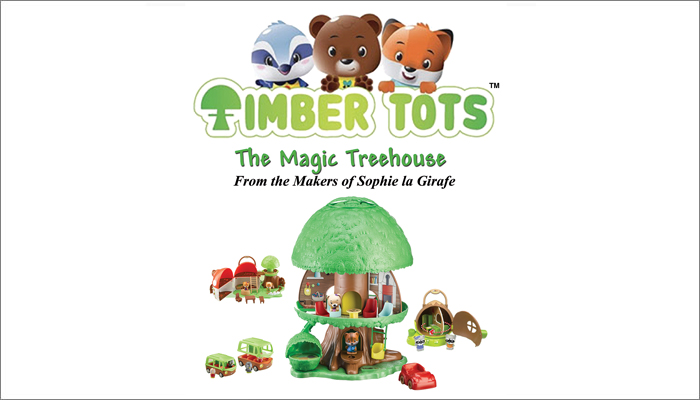 What are some of your biggest success stories?
One that I'm proudest of in terms of the opportunities it provides other women is The Walmart Empowerment Program which has resulted in dozens of Walmart.com or in-store Walmart listings for W.I.T. members. Other "give back" accomplishments include WIT's explosive growth into more than 24 countries on five continents, 35x increased membership, and 500% growth in funding, under my leadership as President of Women in Toys, Licensing and Entertainment (WIT).
Jonathan and I are grateful to have dozens of products that have grown into brands and become evergreens, some of which have lasted for decades.
Together, Anjar and Becker Associates have developed or licensed these familiar products: Gumby & Pokey, Barrel of Monkeys, Fireball Island, Battle Dome, Disappearing Magic Baby Bottle, Go for Broke, Got a Minute, Breaking Point (Tumball), Shirt Pocket Game Brand including Scrabble Pocket Game, Grabbin Dragons, Champagne Game, Nerf Ping Pong, Timber Tots by Klorofil, Playtape, TinyTown, Anne Geddes Plush, Anne Geddes Puzzles, Anne Geddes Mats and hundreds more, many of which have sold millions of pieces! You can see more at www.BeckerAssoc.com.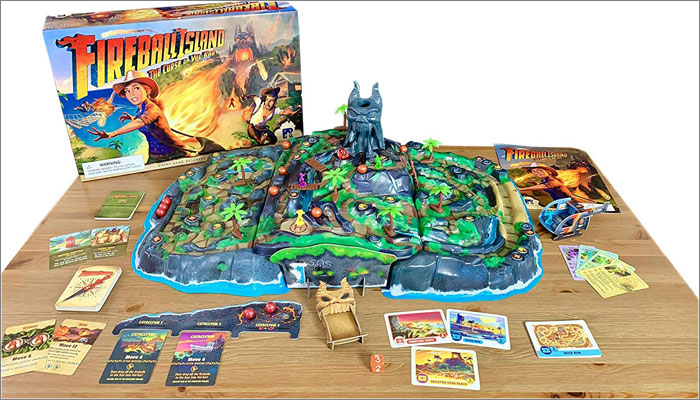 What are some of your most recent projects?
We're thrilled that some of our classic products and brand extensions are making a buzz. For example, Fireball Island which was first licensed by Anjar to Milton Bradley in 1986, was reintroduced last year by Restoration Games as Fireball Island – The Curse of Vul-Kar, (and the product extension, The Wreck of the Crimson Cutlass). Fireball Island – The Curse of Vul-Kar raised over $2.8 million on Kickstarter, to become the 3rd most successful game launch in Kickstarter history, and a huge 2018 hit, selling out at $60 to $80 retail.
Customers are always looking for products which have a proven success record. Tumball (aka Badaboule, Balla Balla) originally called Breaking Point by Ideal Toy Company in the 1980s, was reintroduced as Tumball by MegaBleu in 2017. Tumball is now distributed in over 30 countries and was voted 'Game of the Year'. In 2018, a 10' version of Tumball was featured in a popular German TV Game Show, which was really cool!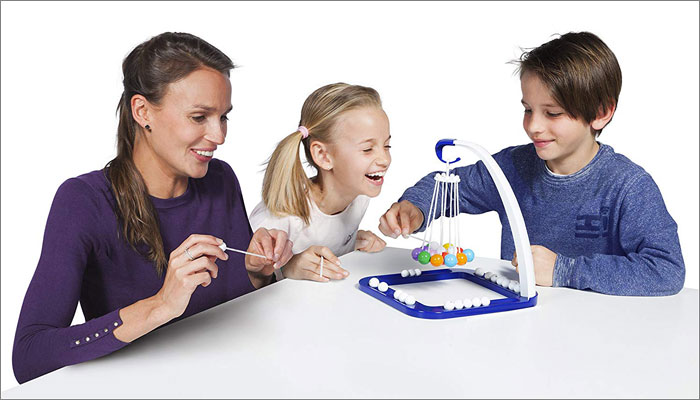 We're also very excited about some of our recent international distribution deals, including one for Vulli's (France) Klorofil brand line, introduced this year in the U.S. by Fat Brain Toys as Timber Tots. Vulli is the maker of Sophie la Girafe. The line has received a fantastic response.
We also recently licensed Inroad Toys' PlayTape and TinyTown, both proprietary product lines, to Irwin Toys. PlayTape is being distributed by Simba-Dickie in their Majorette line in over 50 countries.
We represent Verdes' V-Cubes line for U.S. Distribution and Direct-to-Retail sales. V-Cubes patented technology makes the construction of a cube with an unlimited number of layers possible. For example, each cube can be 2 x 2, or the traditional 3 x 3, up to 9 x 9, and allows the V-Cube to turn more smoothly and quickly than any other puzzle cube.
Anne Geddes Plush by Commonwealth Toys and Anne Geddes Puzzles and Anne Geddes Mats by TCG are examples of some of our newest brand licensing efforts.
We have several other new toys and games being re-released for 2019. Since Anjar is the oldest product licensing firm, it's probably not surprising that we have arguably the largest collection of multi-million piece selling products available for licensing in the toy industry.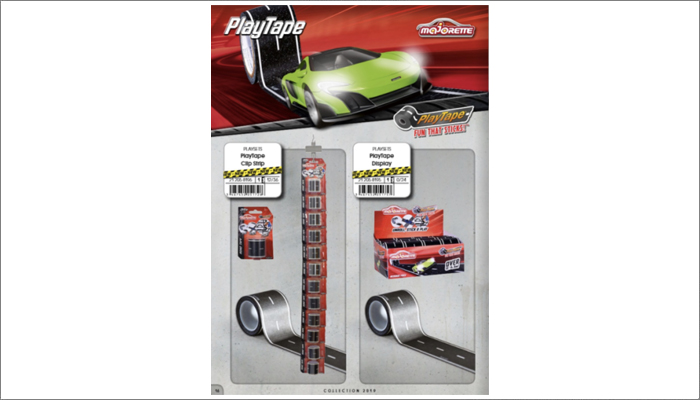 Having been in the business for such an impressive amount of time, how do you know a great product when you see one? Is it just a 'sixth sense' or are there clear signs?
That's the million-dollar question! Sometimes you think you recognize a 'winner' as soon as you see it, which is what happened with PlayTape, a TOTY Award Finalist. We cherish our customer relationships, many of whom  are personal friends. They let us know what they're looking for and we always keep them in mind when reviewing new product ideas.
We look for products that fit, fill a need, are unique, and have the potential to sell millions! We work internationally, and travel quite a bit to most of the major trade shows, which gives us an opportunity to meet with our international customers on a regular basis, and also helps us spot trends.
How have you remained on top of your game for such a long period of time?
Thank you. That's very nice of you to say. We love what we do and the people we work with. We love working with entrepreneurs, inventors, brand owners and manufacturers to develop, launch, sell and distribute their products. This year alone, we introduced over 100 new products at NY Toy Fair and 2020 is looking even better!
What's the biggest change to hit the industry since you launched, and how did you react to that change?
We've become more involved in brands – we represent Anne Geddes, Howard Robinson, and Steve Kaufman.  We're also involved in more distribution deals, which offer the ability to get existing products into new markets more quickly, and puts us more directly in touch with retailers. We're very active on social media, with over 30K followers on Linkedin.
What advice would you give a beginner who has a great toy or game idea but doesn't know what to do next?
We'd love to see your new ideas, and can help develop those ideas into licensable concepts.  Please skype, call or email us at Patti@BeckerAssoc.com.
What's next for you guys?
We're gearing up for DISTOY (London), the Licensing Show (Las Vegas) and ASTRA (Pittsburgh) in the next few weeks. Our latest license, Battle Dome, launched last week with SoftBank, featured in an online Japanese video tribute to the Heisie Imperial Era. The video features Hikaru Kaihotsu, better known by his YouTuber name "Hikakin", reminiscing about important events during the Heisei Imperial Era, including playing Battle Dome! The video has already garnered 350,000 views in the first couple of weeks!