Paper Engine takes us inside the development of its Build Your Own paper toy kits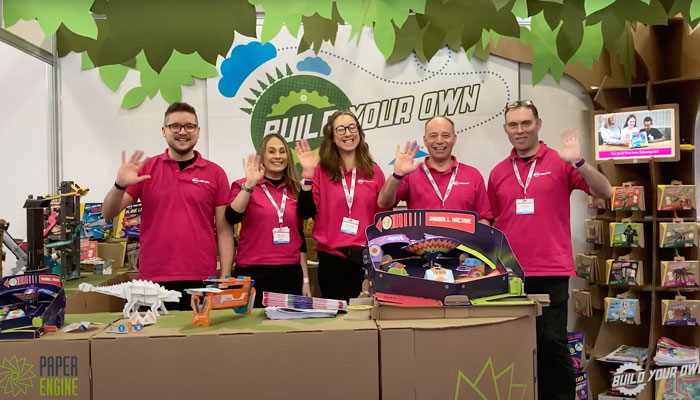 Firstly, can you give us a bit of a potted history of Paper Engine, your products, and the way you approach the market?
Founded in 2015, Paper Engine Ltd comprises a team of brilliant paper engineers with decades of experience engineering pop-up books, direct mail pieces, packaging and more.
Based in Hampshire, we support publishing and packaging businesses with creative solutions for their paper and cardboard engineering needs. This could vary from designing bespoke packaging, books or even the complex paper engineering required to make pop-up books work and come to life.
In 2019, we started experimenting with making products in-house, designing and creating self-build toys from paper and board. Shortly after, Build Your Own was born – an exciting range of eco-friendly, STEM-inspired kits that you can build yourself. These innovative kits have been designed to encourage children to immerse themselves in the fun world of science and exploration, helping to reduce screen-time and create quality family time.
The Build Your Own Paper Plane Launcher and Telescope were launched at Toy Fair 2020. The response to our new range of toys was incredible and since then we have gone on to create a further 20 products and now distribute as far afield as the USA and Australia. Many of our kits have also won industry awards and are regularly featured in the press – which all helps to raise the profile of both Build Your Own and Paper Engine.
After many years designing and engineering for clients, we are really excited to now be making our own products.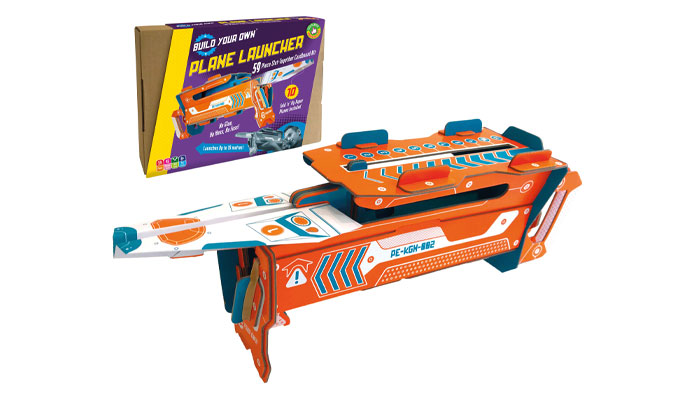 How do you approach product design and development? What are your influences and inspiration?
We look to a variety of places for our inspiration. The team has decades of experience in design, engineering, print, publishing, and retail, so we often call on our own experiences from our areas of expertise, along with experiences from our own families. We also draw on feedback and observations from our trade partners and research groups.
We now exhibit at a number of major trade shows each year and this is always a great place to identify trends and product types that would be good candidates to turn into our cardboard kits.
Before and during the creation of our kits, we road test ideas with families to gauge their reaction. This helps to whittle down the extensive list of ideas to those we feel will be most relevant to our retailers and their customers.
As a young brand, we are proud to be accessible to our audience and are striving to build our community of Build Your Own 'STEMgineers' so that we develop the best possible kits. We are highly creative, agile, and able to stay connected with our audience from concept stage, through to manufacturing and on-sale.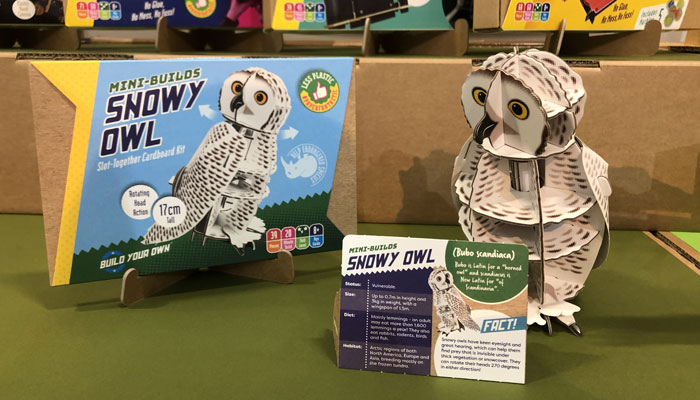 I noticed that you have a range of Build Your Own Products that you have developed with the World Wildlife Fun and that benefit them. Can you explain how this partnership developed and the benefits of working with the WWF?
When we began work on our second series of Mini Builds – we wanted to create a range focusing on Endangered Animals. As sustainability is at the heart of everything we do, teaming up with the WWF was a natural choice when considering who to work alongside. This was a perfect opportunity to be able to work with an organisation such as the WWF to help give a little back and to help support the incredible and valuable work they do in protecting animals and habitats around the world.
Your products tap into areas like crafting and activities. How do you keep in touch with this sector?
Following the pandemic, a time during which time spent online soared, many parents are now actively seeking alternatives to screen-time. Our kits not only offer a fun-filled window of tech-free time but provide children – and their grown-ups – with a brilliant opportunity to develop their engineering, crafting, and problem-solving skills.
Made from sustainable cardboard, our innovative, STEM-inspired kits are great fun to build and provide hours of entertainment. In addition to our growing range of eco-friendly kits, we are developing our STEMgineer community and providing free creative activities that children can get involved with at home and share with us online. Designed by our in-house paper engineers, they are brilliant for entertaining during the school holidays and on rainy days!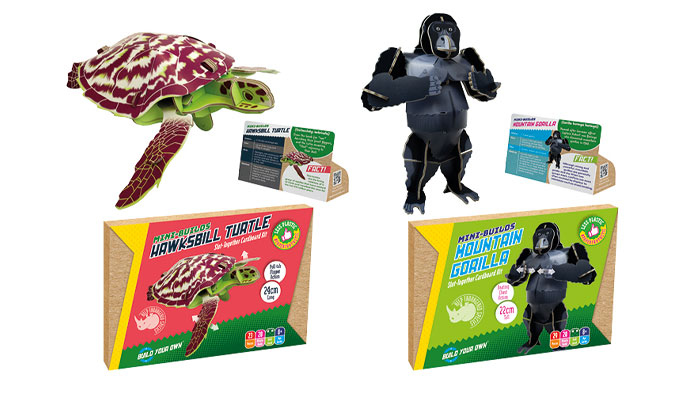 What sort of retailers do you sell to? What advice have they given you in recent times?
Dialogue and feedback with our retail partners is key to developing a successful range of products, whether that be the type of kit, packaging, consumer feedback, marketing opportunities or pricing.
The trade shows we attend are an invaluable way of gauging the reaction to our kits and gives our team an opportunity to discuss ideas and to take valuable feedback on our product line up. We work with a whole range of retailers from single independents to large chains and value all customers as equal partnership. We see the retailers as the face of our products and without their invaluable feedback and support, we would not be able to develop and release the range of products that we have.
Your products are all paper engineered. How important is sustainability to your business?
Sustainability is one of the key pillars of our business. When we set out to create a range of cardboard kits, the first thing we put on our list was to ensure our kits were as eco-friendly as possible. Our engineers set about creating a unique packaging design that ensured our kits could be collated in a self-contained package that contain absolutely no plastic.
Even with our kits, we keep the use of plastic to absolute minimum and is only used for essential components. We also took the decision to make sure our kits were made from recycled or FSC certificated materials and the packaging is designed in a way to minimise wasted space during transportation.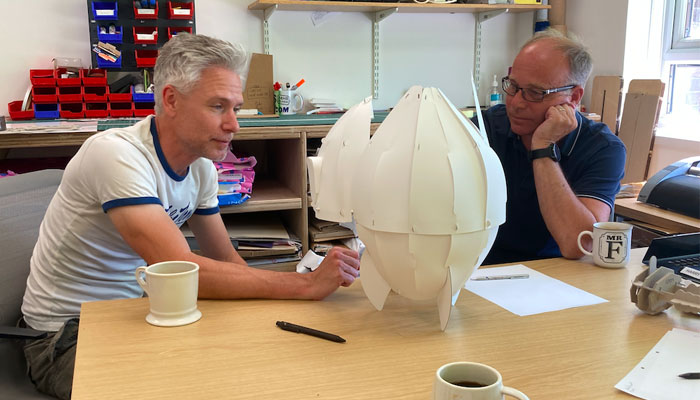 Alongside the Build Your Own business, Paper Engine offers a range of design and development services focused on paper engineering. Can you give us a few examples of recent services work?
Paper Engine was initially started to offer engineering solutions to the packaging and publishing sectors, but soon evolved into a business that could develop and create end to end solutions for the promotional and premium markets. The type of work can vary from one off engineered pieces to support a client's advertising campaign. It spans innovative marketing, publicity and mailer solutions, through to premium products that have been manufactured in the millions and can be found in most countries around the world, helping large corporations replace otherwise plastic or less green premiums
Thinking about this kind of work, what advice would you give companies when preparing a brief for you?
Tell us exactly what you want to achieve. Let us know your aspirations and budget, then give our team the scope and freedom to development your ideas. We will then be able to create the perfect – and realistic – solution for you. A clear brief is essential to getting the creative process off to a good start.
You guys have also developed a number of Pop-Up books. Can you tell us a bit about this side of the business?
Paper Engine has supported a number of publishers in recent years, working with some incredible brands to help bring a book to life through engineered pop-ups. Our head engineer has spent over 20 years working alongside renowned paper engineers from across the publishing world and brings a unique approach when it comes to engineering for pop ups.
As the industry has changed and modernised in recent years, we have looked to find ways to ensure that our clients can get that same wow factor for their pop-up book – but employing new techniques that consider the manufacturing aspect when designing a pop up… We call this Design for Manufacture.
Over the years, the team have engineered the pop-up mechanisms for a number of household children's books, such as, The Tiger That Came to Tea, We're Going on a Bear Hunt, The Very Hungry Caterpillar, and the Paddington 2 film tie in pop-up book.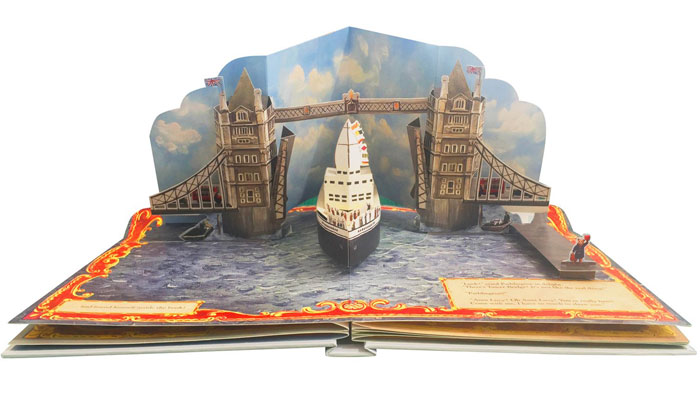 Returning to Build Your Own, you are working with Aardman on a range of products. What attracted you to working with their IP?
As a team of creatives, Aardman is a company that we have always admired from afar. We felt there was a huge amount of synergy between what we both do, as well as an affinity with Wallace himself with his passion to "build his own" imaginative inventions.
The creative genius of Nick Park and the team at Aardman has such wide appeal, so when the opportunity came up to partner with Aardman to create a series Wallace & Gromit inspired Build Your Own kits, we simply couldn't say no! We can't wait to launch these at the Toy Fair in 2023.
How different is it for you to work with another company's IP – how has this impacted the development processes?
Whilst there are different processes and approval systems to follow working with a brand's IP such as Aardman, this is something we are very used to. Working alongside our varied portfolio of global clients with wide ranging IP and development requirements has made the process of working with the team at Aardman and their amazing IP a brilliantly creative and enjoyable experience.
Outside of the new range you are developing with Aardman are there any other new developments you can let us know about?
We are always developing new and exciting products to feed into the Build Your Own portfolio of products. Our new range of Mini Build Dinosaurs – out this month! – are already proving to be a very popular series of kits.
We will also be releasing two brand new kits in the Autumn ready for the Christmas market, our Build Our Own Labyrinth and Kaleidoscope. In addition to our new Wallace & Gromit range, look out for new developments in 2023!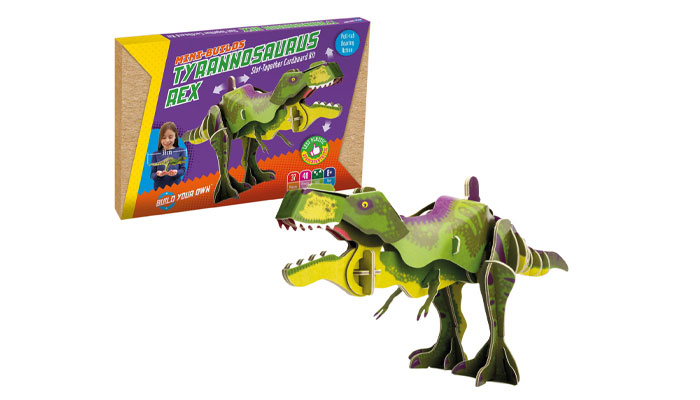 And finally, where do you expect Paper Engine to be in five years?
Great question! Our main aim with our Build Your Own kits was to help play a part in creating the next generation engineers. We all love the challenge of creating something new and exciting from paper and cardboard and through our products and STEMgineer community, we hope to inspire people of all ages to get involved.
Build Your Own's growing range of innovative products showcase what can be achieved with paper and board. Our technical understanding of paper and cardboard – and the parameters of what can be created from these materials – has come from 25 plus years experience as paper engineers. We will continue to push the boundaries as we develop our range of sustainable products and bring exciting paper mechanics, along with an educational/STEM element, to the market. We thrive on creative challenges!
We also hope to inspire retailers and other businesses to come to Paper Engine for sustainable solutions, which we can support with our specialist manufacturing knowledge and capabilities.
Great stuff. Thanks guys!
–
To stay in the loop with the latest news, interviews and features from the world of toy and game design, sign up to our weekly newsletter here