People of Play details 2021 TAGIE Awards finalists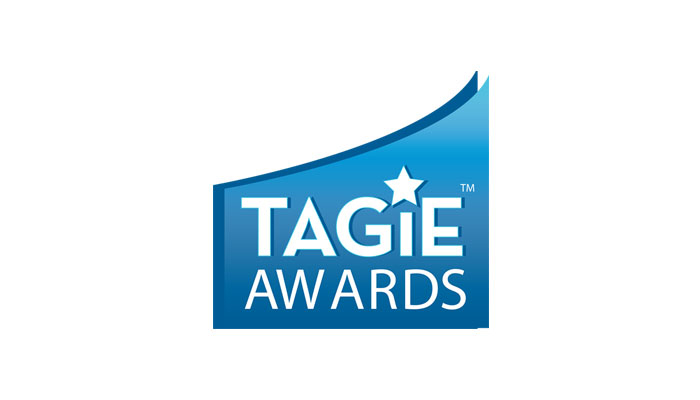 Finalists for this year's TAGIE Awards have been detailed by People of Play.
The TAGIEs celebrate the work done by innovators, designers and marketers in the toy and game industry, and this year's event features two new categories in: Most Innovative Licensed Product and Game Changers.
"We all thought 2020 was going to be the most challenging year, yet 2021 is here and we still have hurdles to jump through," said Karri Bean, TAGIE Awards Host and Senior Manager, Licensing at Disney Consumer Products, Experiences and Consumer Products.
"The feats pulled off by members of the toy industry constantly amaze us over at People of Play. You all inspire us daily. The TAGIEs are our opportunity to give back and celebrate these accomplishments. Mark your calendar for the Awards Show and get ready to pop your champagne!"
This year's TAGIE finalists are:
TOY INNOVATOR OF THE YEAR
• Rufus Butler Seder, Doo-Bee Toys and Nextoy for Spirograph Animator with PlayMonster
• Ora & Theo Coster, Theora Concept LTD for Last Lost aka Go POP! and POP It! by FoxMind
• Peggy Brown Creative for Hideaway Pets with Jay@Play
• Dr Ben Gray and Ric Scott with Eric Dahan and Andres Alfonso for Artie Max by Educational Insights
• Radio Flyer Design team for Flyer M880 e-bike by Radio Flyer
• Hasbro Star Wars team, SPARKLab R&D & Partners at Lucasfilm for Galactic Snackin' Grogu Animatronic with Hasbro
• The Rehco Team for the The All Pro Passer Robotic Quarterback by NSI International
• Design Teams from Sega Toys and Spin Master for Purse Pets from Spin Master and Sega Toys
• Fuse for Imaginext™ DC Super Friends™ Bat-Tech BatBot with Fisher-Price, Pokémon Carry Case Volcano Playset with Jazwares, Deluxe Batman Play-set with Spin Master
• Big Monster Toys for Polly Pocket Flip & Find Compact with Mattel Inc.
• Q&Q Japan and Spin Master's Design Lead: Kurt Scanlan, PD Lead: Todd Toso, EI Lead: Martin Labrecque, Brand Lead: Paulina Lo, VB Lead: Rachel Mannone,  LEMM: Graham Browning  for Peek-A-Roo with Spin Master
GAME INNOVATOR OF THE YEAR
• Peggy Brown Creative for KraftHeinz Variety Game Pack with Big G Creative, Cat's Pajama's  with TCG, Game A Saurus Rex with Goliath, Stack Your Chickens with Mindware
• Gary Pyper & Toby Kinsey for Giddy Up with John Adams
• Simon Skelton and Ruth Elliott from Big Ideas and Geoff House from Tricky for Hide 'N Cheek and Cluckle with Big G Creative
• Andrew and Jack Lawson for Ka-Blab with Hasbro
• KidKenn Invention Team for Foosketball with Hasbro
• JM Duparc and Product Development Team for Escape Room The Game Puzzle Adventures & Escape Your House with Identity Games
• Ken Gruhl for Bluffaneer with Big G Creative, Twosome with Buffalo Games, 60 Second City with Buffalo Games, Corners Up with Fat Brain Toys, Words Over Easy with Winning Moves Games, Bunch of Butts with Under Where Games
• Bang Zoom Design Team for Crossed Signals™ with Mattel
• Daniel Greiner for echoes: An Audio Mystery Game by Ravensburger
• Kelly Adams and JP van der Vliet for Gobble Monster, Picky Kitty, Chompin Charlie and Beware of Bear with Goliath Games
• Juliana Moreno Patel & Ariel Rubin for Escape Room In A Box Series: The Werewolf Experiment & Flashback & Time Drifters – Kira's Game & Time Drifters – Isabel's Game with Mattel, Hello Neighbor: The Secret Neighbor Party Game with Arcane, Crimes & Capers: High School Hijinks, Crimes & Capers: Lady Leona's Last Wishes with Renegade Games
RISING STAR INNOVATOR OF THE YEAR
• Emma Peat for Orbeez Challenge Playset; Go Glam Unique Salon with Spin Master
• Frederica Scott Vollrath for Slappy Camper by Mindware, The Mermaid's Jewels by Winning Moves Games, Crystallized by Games by Bicycle
• Thato and Kioko Mwosa for SAWA Trivia
• Larissa Louwman for STUFF-A-LOONS by BOTI GLOBAL Ltd
• Shail Mehta & Gameboard Team for The Last Gameboard
• Really Fun Partnership for Really?! Think you know me? Guess again! and Triple Tongue Twisters Fun Educational Card Game
• Inventors Liat Waks, Naama Weiss, Tali Stern, Gilad Podgor and Far Out Toys marketing team Sarah Baskin, Simon Waldron, Lauren Peterson for Glo-Up Girls
• Adam Rehberg for Treat Yo Self! with Buffalo Games
• Chris Castagnetto for Taco Bell Party Pack Card Game with Ravensburger
• Martin and Alysha Horstman for Pixicade by BitOGenius
MOST INNOVATIVE PR AND MARKETING TEAM OF THE YEAR
• PlayMonster Marketing Team and ChizComm Beacon Media Agency for Koosh with PlayMonster
• Jodi McDonald, Talia Carr, Steph Guo for Orbeez by Spin Master
• 2020 LEGO Disney Girls Team for LEGO Disney Frozen Sets
• Lisa Orman and KidStuff PR team for Hungry Bins: Learn to Recycle with Adventerra Games
• Alpesh Patel and Jurassic Teams for Jurassic World Toddler Line with TOMY International
• VTech, LeapFrog and Coyne PR for VTech and LeapFrog Play Nice on Pinterest
• Hog Wild Toys and Freeman PR for Handy Grabs by Hog Wild Toys
• Janis Van Tine for 5 Surprise Mini Brands & Bunch o Balloons from ZURU
• Disney, Mattel and NASCAR collaboration for Disney and Pixar Cars NASCAR series with program led by Scott Robertson, Eric Lewis, Cassie Perazzo and Jay Ward
• Sky Castle Toys and Freeman Public Relations for LetsGlow Studio by Sky Castle Toys
MOST INNOVATIVE ART AND DESIGN VISUALS OF THE YEAR
• Artists Shawn Daley, Hector Amavizca, Joellen Smith, Joe Mead, Gij Arentz, Ethan Yu, Kennedy Garza, The Mico, Dave Melvin, Gilbert Jansen, Josh Culp, Nolan Nasser, Martha Webby with inventor Eric Slauson for MonsDRAWsity with Deep Water Games
• KID Group and Michael McGinnis for Perplexus Snitch with Spin Master
• Design Edge for Hip Town with Endless Games; Marvel Avengers Clue Jr and and Disney Villains Sorry with Hasbro
• Andres Alfonso for Mixaroo™ with Educational Insights
• Disney's Brian Godlewski and Terrell Gentry for NASCAR, DISNEY and Mattel Collaboration for Disney and Pixar Cars NASCAR Series.
• Jeff Lawber for Marmals
• Scott Brown for Koala Walla Bing Bang Kaboom Blocks with Roo Games
• Adam Grason for Summer Camp with Buffalo Games
• Buffalo Games Design Team for NOIR & Blanc Puzzle Lines
• Apolline Etienne, Joshua Cappel, Game Trayz with David Diaz for Fossilis by KTBG
• Alicia Boulos for Ka-Blab with Hasbro
MOST INNOVATIVE SUPPLIER OF THE YEAR
• Design Edge for Hey Kube with 22nd Solutions
• Jodi Meusel and Katie LaSeur of the The Creative Fold for Partnering with Clients for Success
• Wai Orr and Longshore Toy & Game Manufacturer Team for Service Clients Big and on way to being Big
• Gary Ruddell with Total Biz Fulfillment for Excellent Support in Client's Sales Channels
• Joe Ferrara with Aries Global Logistics for Supporting Clients Worldwide
• GPI, Grand Prix Int'l, for their New Informative Newsletter and Service to Customers
• Bob Witkin with York-Jersey Underwriters for Working to Mitigate Risk with Clients
• Shari Spiro for Ad Magic – Always Pivoting to Meet Customer's Needs
• David Becker, Blue Plate Media Services, for Exceptional Management of Media Investment
MOST INNOVATIVE RETAILER OF THE YEAR
• Linda Kapnick, Ambassador Toys, San Francisco, California
• Simon Says in Vermont
• Gordon Lugauer for the Board Game Barrister stores in Wisconsin
• Ann Kienzle for play toy stores in Chicago
• David Plenn for The Dinosaur Farm in South Pasadena, California
• LEGO Brick and Mortar Stores Worldwide
• Mastermind Toys in Canada
• Kathy Gray for LARK Toys in Kellogg, Minnesota
• Learning Express Toys & Gifts Nationwide
MOST INNOVATIVE LICENSE OF THE YEAR
• Kraft Mac&Cheese, Jello, Heinz Ketchup with Big G Creative
• Steve Rad for Bill Nye's VR Space Lab with Abacus Brands
• PlayMonster Design Team for THINGS… Schitt's Creek Edition with PlayMonster
• Andrews McMeel Publishing (AMP), Will Shortz and Nextoy for a line of games, books and puzzles with Will Shortz Games
• TOMY Club Mocchi-Mocchi Marketing Team with Nintendo
• Pat Marino & Mathew Reuther (The Op) with Disney & Pixar for Quests of Yore: A Role-Playing Adventure Game
• Exploding Minions by Exploding Kittens
• PAW Patrol Design Team for Ultimate City Transforming Tower; Marshall's transforming City Firetruck; Chase's 2-in-1 City Cruiser; Chase's Hero Paws Role Playwith Spin Master OR Paw Patrol – Paramount/Nickelodeon/Mikros/Cal Brunker/Spin Master Entertainment
• HERSHEY Halloween Squishmallow by Jazwares and HERSHEY'S KISSES POP! Plush by Funko
YOUNG INNOVATOR OF THE YEAR (under 18 years old)
• Cybele McKenzie for Candy Collections with Cybele's Games
• Jose Rodriguez Jr. for T-Shirts with Fidget Toys with Tasium
• Tristan Donaldson for Sew Fast with Fat Brain Toys
To vote for your winners, click here.
Winners will be revealed at the TAGIE Awards Show, which will be hosted virtually POP's homepage on November 19th.
—
To stay in the loop with the latest news, interviews and features from the world of toy and game design, sign up to our weekly newsletter here