Perfect Partners: Inventors discuss the art of collaboration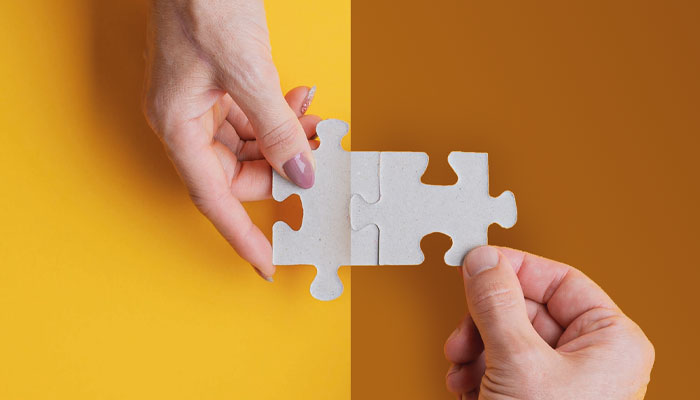 What makes inventor partnerships work?! We find out from two pairs of collaborating studios in Making Things & Phase Two and Big Ideas & Tricky…
Fi, Mat, thanks for making time. First off, what first brought Making Things and Phase Two together?
Mat Hall, Phase Two: Having worked with Fi across a number of brands and products in my previous role, I knew we shared a passion for designing meaningful play experiences. A few years later, when we started Phase Two, our mission was to surround ourselves with like-minded, positive, creative people… So naturally Fi was one of the first people I spoke to about collaborating. Luckily, she was equally enthusiastic and it was then just a question of waiting for the right opportunities!
What are some of the benefits of collaborating over solo inventing?
Fi O'Malley, Making Things: Collaborating is like rocket fuel to a concept – a power up! A double dose of quality, efficiency, creativity, innovation, pitch deliverables… The list keeps going. It can expedite everything. Our aim is to make our licensee partners' R&D life easier by trying to go above and beyond the traditional inventor-model deliverables. We want to make their yeses easier and no's harder.
How does this practically work? Do you divide up responsibilities?
MH: We both instinctively know where our strengths lie, but with any creative process, front-end stages are blurry with a mixture of face-to-face meetings, scribbles sent via WhatsApp, shared mood boards and eureka moments when we're out and about. Once we have a fixed brand and concept direction, it comes down to processing the presentation content, designing, making, testing… Then making again!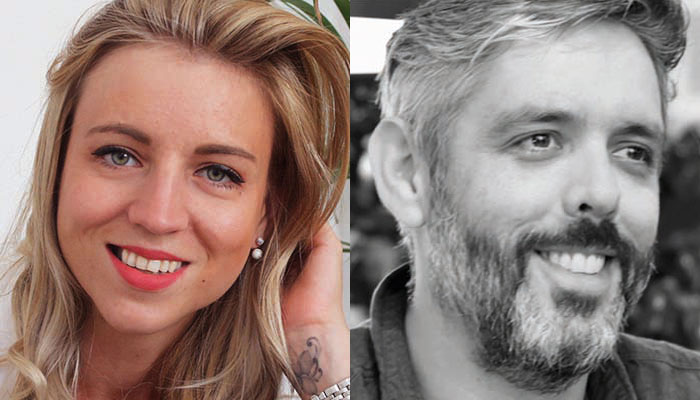 What's the key to making this kind of collaboration work?
FO: Respect. Mat is one of the most talented designers I've ever known; I'm lucky to work with him. We speak the same design language. We like 'go big or go home' type thinking on a concept. We love to create platforms, brands and cross-industry IP.
And the most simple one: Being mates! Working with Mat and his studio gives me that homely feel I'd get from the in-house days. You have camaraderie, a team and a sounding board for the days you might cry… So you end up crying with laughter rather than actual tears!
MH: We were really lucky that we'd worked together for many years, so there was already a foundation of trust, respect and a shared vision. We still get a buzz from creating and sharing our work so maintaining that focus comes naturally.
—————————————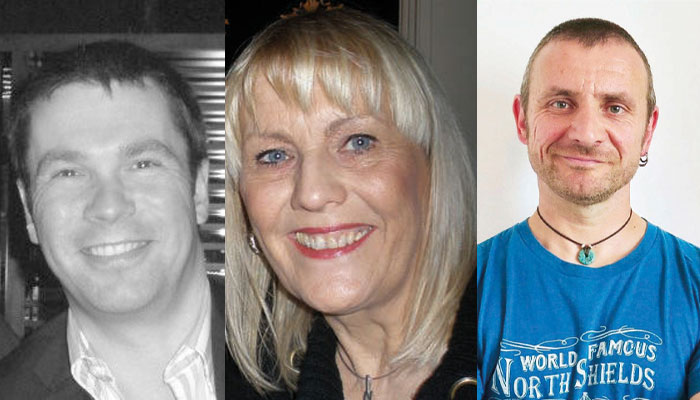 Guys, it's always lovely to catch up. How did Tricky and Big Ideas start working together?
Simon Skelton & Ruth Elliott, Big Ideas: We'd known each other for a long time before we started working together. We knew we were like-minded and this led to giving collaboration a try. It started a few years ago with the odd project – emphasis on the 'odd' projects! Now it's lots of projects!
Geoff House, Tricky: Yeah, that's right. We've known each other for ages and I've always liked the stuff that Simon and Ruth have launched, so it seemed like a good idea to discuss a few projects that we thought had potential but were a bit stuck on. This proved to be loads of fun so we've continued to work on stuff together!
What are some of the perks of working together over solo inventing?
SS & RE: Solo inventing can be a lonely place. Working with others creates a constant environment of challenge and improvement. It helps to push ideas to their limit. And each of us to our limits too.
GH: After 15 years of working pretty much solo, it's great to be able to bounce ideas around with other people. Initially, it was great to work on my own – that was one of the main attractions of inventing for me – but I enjoy working on ideas with friends even more. It feels like we cut through the 'okay' ideas and get to the good stuff quicker.
Do you all get together to come up with ideas? How does it work?
SS & RE: We get together regularly. It's important. Especially when there are games to play. And we each have our own fortes, so we concentrate on different aspects of development. When it comes to ideas though, these are always collaborative.
GH: It also helps that we're all ideas focused and familiar with all the different aspects of being inventors, so we sometimes come at problems from different perspectives. We undoubtedly pick up on things that may have been missed in a solo environment.
What do you feel is key to successful collaboration?
GH: Open, honest discussions about the items we put on the table to work on together. No one wants to be working on an item they don't believe in.
SS & RE: Yes, brutal honesty… With each other and with our clients. And being open to change… To get the best out of a concept, we each have to listen to and push each other.
–
To stay in the loop with the latest news, interviews and features from the world of toy and game design, sign up to our weekly newsletter here