PhD student adds physicality to Virtual Reality with electric muscle stimulation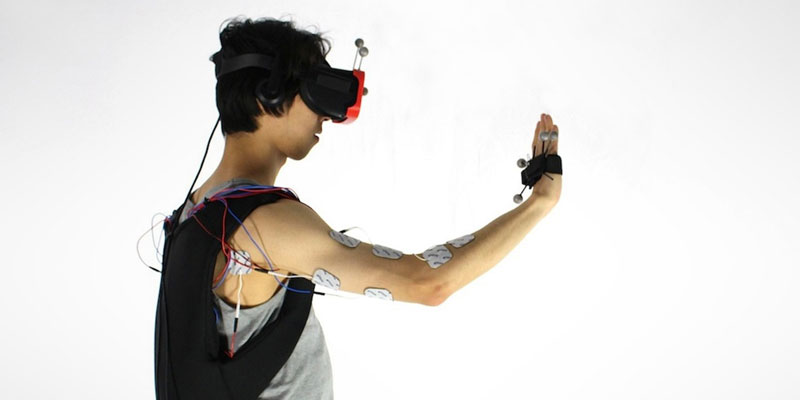 Computer science PhD student Pedro Lopes had added a layer of physicality to Virtual Reality thanks to his research involving electric muscle stimulation (EMS).
Lopes' research explored how to add haptics to walls and other heavy objects in virtual reality. Haptics works by conveying a sense of touch using force and vibrations and Lopes looked at how to prevent a VR user's hands from penetrating virtual objects via EMS.
"Our system can be worn in a small backpack," said Lopes.
"The backpack contains a medical grade 8‑channel muscle stimulator, which we control via USB from within our VR simulators."
Once the user lifts a virtual cube, Lopes' system lets the user feel the weight and resistance of the cube. The heavier the cube and the harder the user presses the cube, the stronger an electric shock to the muscles the system generates.
The system can cope with stimulating up to four different muscle groups, so the user wearing the VR headset and muscle simulator would be able to physically experience pushing a button, rotating or sliding an object, lifting objects of varying weight, feeling the impact of a projectile or pushing a wall.
The system remains a concept for now. He is working in the Human Computer Interaction lab of Patrick Baudisch at the Hasso Plattner Institute.
Check out more from Lopes at http://plopes.org.
Check out the concept in action below: