Pitch to publishers at UK Games Expo 2017 with Playtest UK's Speed Dating event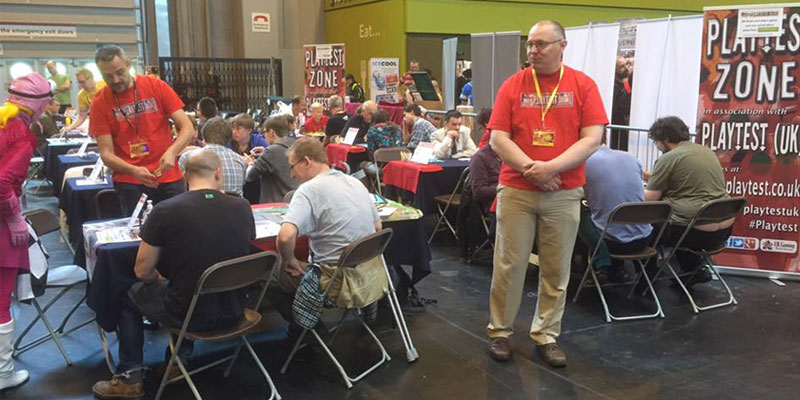 Game designers have the opportunity to pitch their creation to publishers at this year's UK Games Expo thanks to Playtest UK's Meet the Makers Designer/Publisher Speed-Dating event.
Taking place on Friday, June 2nd, the private event will give designers the opportunity to pitch their completed game designs to 12 publishers. Designers will get just five minutes to explain their game, field questions from the publisher and make an impression. When the time is up, the publisher moves onto the next game.
Mayfair, Wizkids, Spiral Galaxy, Braincrack Games and Alley Cat Games have been confirmed so far and more publishers will be added shortly.
MAYFAIR, WIZKIDS, SPIRAL GALAXY, BRAINCRACK GAMES AND ALLEY CAT GAMES HAVE BEEN CONFIRMED SO FAR AND MORE PUBLISHERS WILL BE ADDED SHORTLY.
Playtest UK only has space for 12 designers at the event and as such, are running a sales sheet competition to shortlist the designs that will be involved in the event.
Entries are open now and will close at midnight on Saturday, April 29th 2017.
To get involved, click here.