Pixar's Jen Tan on translating the studio's hit movies into top toy lines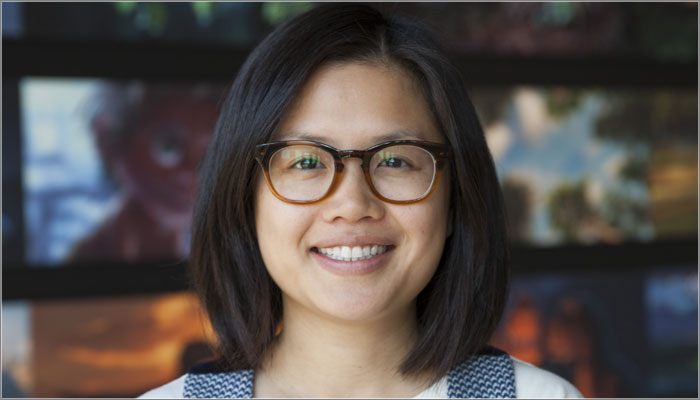 As Creative Director for Consumer Products at Pixar, Jen Tan is tasked with ensuring that all Pixar product lines match the quality of the films and stay authentic to the stories they're based on.
Tan is based at Pixar's Emeryville HQ, alongside the studio's industry-leading filmmaking talent and this collaborative environment allows the directors and character artists behind the movies to work with Tan and give their input into what they'd like to see when it comes to toys, games and other consumer products.
With Toy Story 4 still wowing kids (and adults) on both the big screen and in the toy aisles, we caught up with Tan to learn more about turning great Pixar movies into best-selling toys and games, and find out about the origins of Thinkway's much-lauded Drop-Down Woody and Buzz action figures.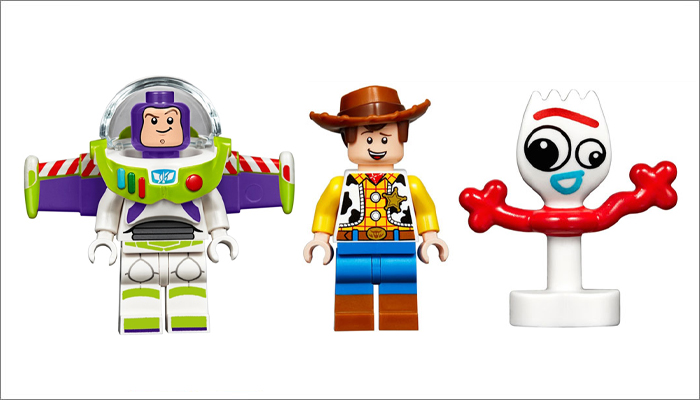 Hi Jen. First off, can you talk us through your history in the world of toy design?
Sure! Like many 18 year olds, I didn't really know what I wanted to do as a career but somehow found my way (it's a long story!) to the Toy Design program, led by Judy Ellis, at the Fashion Institute of Technology (FIT) in NYC. It was an intensive two-year program that was fundamental to my career as a toy designer/creative director.
After graduating, I landed a position at Disney Consumer Products in Glendale to work on a variety of Disney products, including the master toy lines for Toy Story 3; I joined Spin Master in Culver City for a few years and worked on Zoobles as well as the master toy line for Monsters University and finally, six years ago, I moved to the Bay Area to become the Creative Director of Consumer Products at Pixar Animation Studios.
What's a typical day look like in your role as Creative Director for Consumer Products at Pixar?
Our team up at Pixar is pretty lean and we work with multiple teams around the globe at Disney Parks, Experiences and Products (DPEP), so a typical day will often look like a few video conferences with the various teams to review new style guide art, product submissions and for us share information about the latest films to our Disney friends.
We meet with filmmakers often to show them the latest on product development for feedback and approval, as well as get educated on the latest and greatest developments on the films in progress.
We review hundreds of submissions per week and try to give the best feedback we can to make the products look as on model, on character and fun as possible!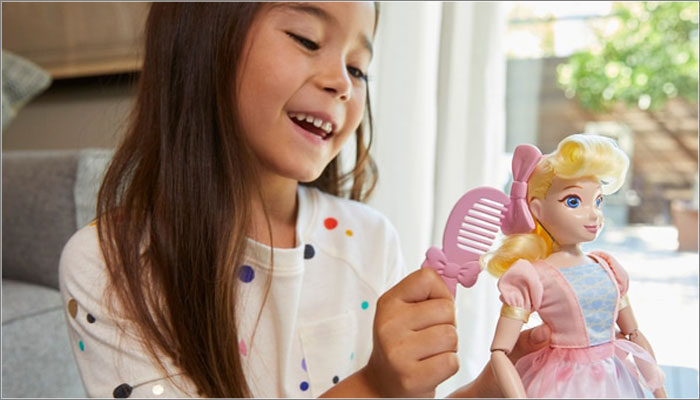 What's the key to successfully translating a Pixar movie into great toy and game lines?
I think it's really important to get to the heart of the story in a Pixar film to help inspire what might work best as product. It's important not to force fit ideas into products or follow a cookie cutter example of product categories. What would be most fun? How would kids (and adults) like to play out the stories in the films with physical items?
A huge part of my job is to stay true and authentic to the film, but also to know where we can push the boundaries in order to make a product more fun and play-able. And sometimes we miss the mark, but when we come up with a great idea and execute it well, the outcome is so worth it!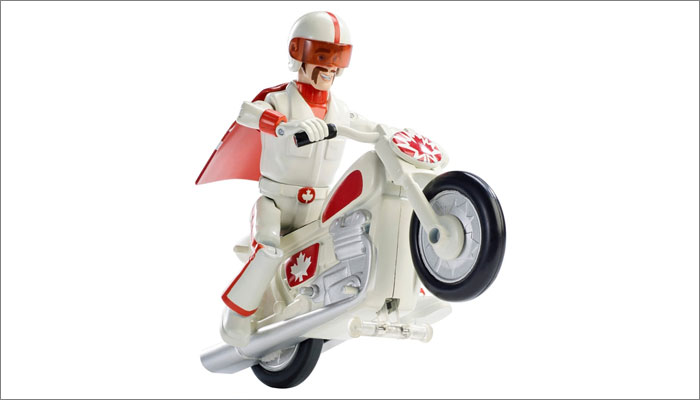 Do the teams involved in creating the movies ever get involved in decisions around consumer products?
Yes! One of the biggest reasons why my team is up here in Emeryville, on the same campus as the filmmakers, is to immerse ourselves in the world of Pixar and its films, but also to have the ability to meet with and talk to filmmakers about what kind of products they have on their wishlist to make.
We have a process for each product development timeline to involve filmmakers at key points in order to get all the feedback we can at the right time when we can make the most impact on the design and development of the merchandise.
We also meet weekly with lead character artists to make sure new character designs are being translated as on model and accurately as possible to our style guide art and to our figural sculpts.
The recently launched Drop-Down Woody and Buzz toys have had a great reaction! Can you talk us through the origins of this brilliant toy?
We love the Drop-Down Woody and Buzz figures and that's all thanks to Albert Chan and his great team at Thinkway Toys. Albert is a true toy inventor, always looking to innovate and find surprising ways to delight consumers of every age.
Toy Story has been around for over 20 years and we've been making new Buzz and Woody toys almost every year, so as you can imagine, it's extremely difficult to try and innovate and make a new different version of these characters all the time. Albert and his team were able to bring to life Woody and Buzz in a way that we've never seen before, so kudos to them!
I still remember their pitch in the very beginning and it sparked a room full of laughter amongst all of us, including filmmakers. That pitch and those concepts stayed essentially the same until the toys came out on shelf!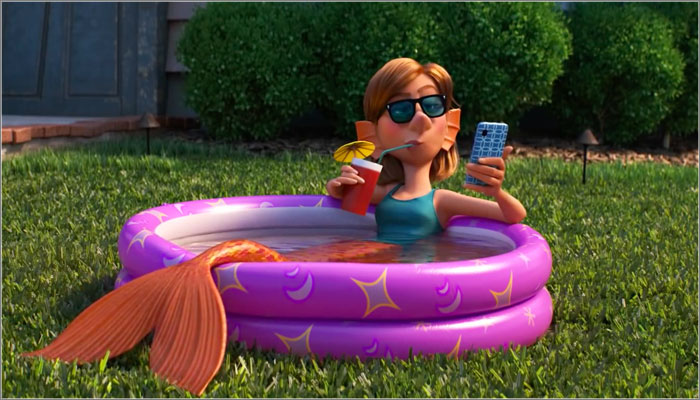 Looking ahead to Pixar's future movie slate, do you think Onward and Soul have potential to be big hits in the toy space?
Onward is full of wonderful, fantastical characters that have great potential in the toy space, but what makes them special is that the filmmakers have designed them with a uniqueness that we haven't yet seen in the world of fantasy. It makes them relatable, funny and great for play as well as collectibility.
Soul is also full of unique and appealing characters and there is going to be a line of toys that I think people will be clamouring for. The toy company did an amazing job on the development, so I'm super excited for people to see and play with the toys.
Finally, how do you stay creative?
Being inspired by every day things and the people in my life is enough for me to stay creative at my job. There's also endless amounts of entertainment to consume (almost too much!) and that keeps me inspired as well – to know that people are out there telling their stories, especially stories we've not heard or seen before, is extremely motivating and hopeful.
At the same time, I think the world today can be overwhelming with social media, the internet, the ability to know what's going on in every corner of the world at any given moment, so it has become increasingly important for me to take a break from everything and to spend time with my family and friends – especially, my 4 year old, who is an endless source of imagination and creativity! I've learned it's ok to not always be working on something – it's fine to slow down, just lay back and enjoy life for what it simply is.