Pixxel Works' Chris Wade on helping inventors turn ideas into viable products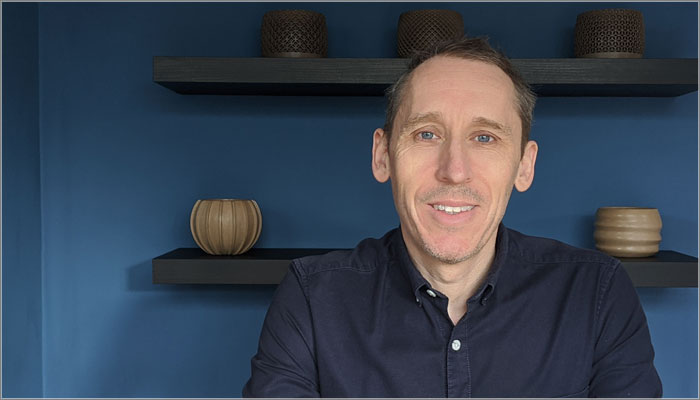 Freelance design engineer Chris Wade got his first taste of the toy industry six years ago, working on a Hey Duggee play-set for the R&D team at Golden Bear.
Now, with his firm Pixxel Works, Chris is looking to work closer with the inventor community, helping them to fully realise their ideas into viable products.
We caught up with Chris to learn more about how toys compared to the other industries he works in, and what helps to fuel his creativity.
Hi Chris; so to kick us off, how did you get started in the world of toys?
About six years ago I connected, on LinkedIn, with an ex-colleague who now works for Golden Bear. We previously worked together as design engineers for an electrical accessories company, and he asked me if I would be interested in doing some freelance CAD work for them. That first project was for a Hey Duggee play-set and I've been working for them on a freelance basis, with their hard plastic products, ever since. I've completed about 30 projects in this time.
And for anyone that hasn't worked with you before, how would you describe your company, Pixxel Works?
Pixxel Works has been created for toy people who require help developing their idea into a viable product. Not everyone possesses either the technical skills or time to fully develop their idea and with 20 years experience in product design, this is where we can help. Our main focus is on plastic products that use the injection moulded process, but we can also design for other materials and manufacturing methods.
As a design engineer, you've worked across multiple sectors; how does the toy space compare to other industries?
Most of my previous experience as a design engineer has been in the automotive industry, designing products that were always under the hood. They were functional parts, so aesthetics weren't ever a consideration. Also, there were bigger budgets which meant fewer restrictions on tooling. Components could get pretty complicated with lots of side cores and sealing surfaces over moulded electrical pins.
With toys I'm conscience that they will have to hit a certain price point so I'm always trying to keep everything as simple as possible.
Elsewhere, project development was longer with many pre-production builds, testing cycles and more quality processes, for example DFMEAs (design failure mode effect analysis).
With toys, I typically spend just two weeks on a project which I love. The fast turnaround means I can get a good variety of work in a short amount of time. And the toys themselves are always really fun to work on. I like the bright colours and big bold shapes, which can be a nice challenge to model. When the project is finished, and the final renders are done, they always look really good.
When it comes to the inventor community, how would you like to work with them? What kind of problems can you help them solve?
Projects start from the customers' initial brief, which is typically a collection of sketches and images. We would also discuss the key aspects that need to be captured in the design. From that I can create a 3D CAD model which would go through a few design iterations as I work with the customer to refine the design.
When the CAD has been finalised, I will generate some photorealistic renders and STL files so the customer can get the product 3D printed. There may be a few additional tweaks, but when they are happy, I would produce STEP files which they can use to get manufacturing quotes.
Because of my design and modelling experience, I can turn projects around in a short time frame which helps reduce the time to market. And I can really help to minimise their costs by designing to keeping the number of tools as low and simple as possible.
How do you fuel your creativity?
I like looking at the creative communities on Artstation and Behance for inspiration. The artists in these communities are usually not restricted by manufacturing constraints which gives them more freedom in their work.
I also particularly like the work from the Blender community, which is a software I'm starting to use more of. But most of my work has to be on brand, so whatever I do has to fit with the brand style and not look out of place against an existing product range.
Great, thanks Chris! And I should say that interested folks can reach out to you at https://pixxelworks.com.
—-
To stay in the loop with the latest news, interviews and features from the world of toy and game design, sign up to our weekly newsletter here