Plan B Games readies new edition of Hey, That's My Fish!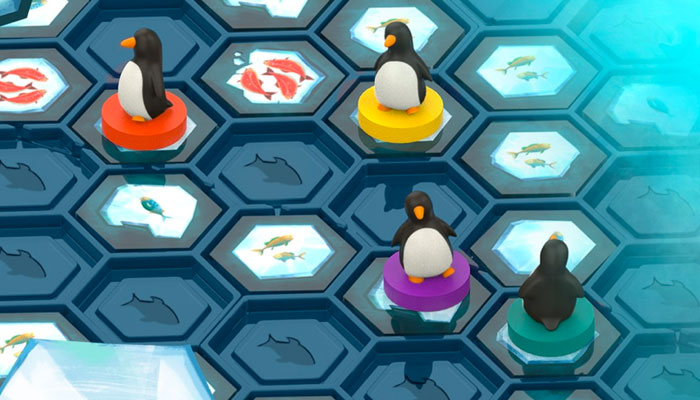 Plan B Games is launching a new edition of Hey, That's My Fish!
The game – designed by Günter Cornett and Alvydas Jakeliunas – celebrates its 20th anniversary this year. It sees players control a group of penguins looking for fish to eat.
Each turn, a player moves one penguin in a straight line over ice tiles that contain one, two or three fish on them. When a penguin leaves a tile, the player removes it and puts it into their fish stash, leading to an ever-shrinking board.
This revamped edition boasts a new ocean board to hold the tiles in place, helping to make set-up faster and keep the map organised. The easily removable tiles fit come out of the ocean board with one little push on the corner.
Plan B Games' Hey, That's My Fish launches later this year.
–
To stay in the loop with the latest news, interviews and features from the world of toy and game design, sign up to our weekly newsletter here