Play Creators Awards 2021 winners revealed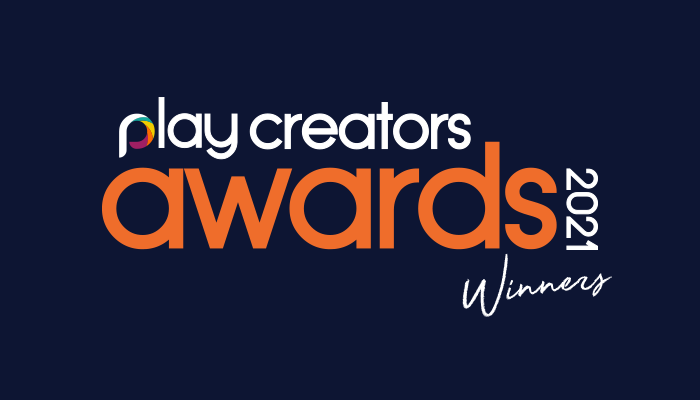 The winners of this year's Play Creators Awards have been unveiled.
A celebration of the toy and game industry's design and inventor talent, among the winners this year are Fuse, Seven Towns and TOMY, while Triclops Studio's Rob Ames and Luc Hudson scooped the Design Icon accolade.
The full line-up of winners can be found below:
TOY DESIGNER OF THE YEAR
Adam Carson (Fat Brain Toys) – Dimpl Digits (Fat Brain Toys)
Bang Zoom & Fisher-Price Pre-School Product Development Team – B.B. Hoopster (Fisher-Price)
WINNER: BOTI & Seven Towns – Stuff-a-Loons (BOTI)
Brennan Hunt & Matt Synowicz (TOMY) – Club Mocchi Mocchi (TOMY)
Doug Taylor (Fuse) – Micro Machines World Super Van City Playset (Jazwares)
IDEO – WeWearCute Inkfluencer Click N Color Marker Set (Spin Master)
Kindi Kids Team (Moose Toys) – Kindi Kids (Moose Toys)
Peter Williams & Robert Schwartzman (Pace Development) – Hot Wheels Action Rollout Raceway Track Playset (Mattel)
Sahad Rivera Sonda (Educational Insights) – Bolt Buddies Home Town Heroes (Educational Insights)
Q&Q Japan – Peek-a-Roo (Spin Master)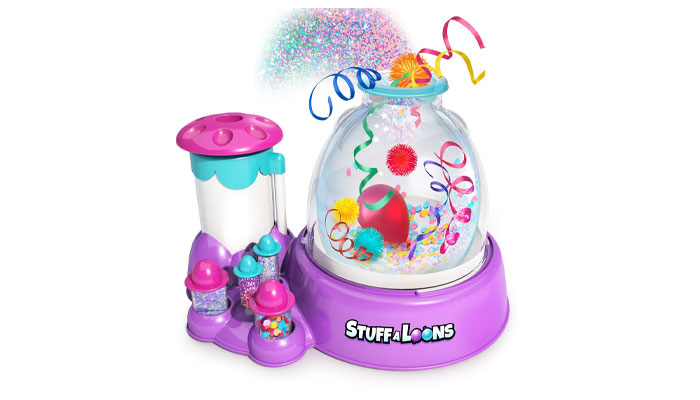 "We are extremely excited that Stuff-a-Loons has won the Toy Designer of the Year category. To win such a highly regarded award in our toy industry is a very big complement to our team and especially for Steve Perrin (Seven Towns) and Larissa Louwman (BOTI) who are both the driving forces behind Stuff-a-Loons. A big thank you to Mojo and the jury!" – Nico Blauw, CEO, BOTI
"We are so honored to win this award, especially as there was so many great items in this category. It really means a lot to us all here at Seven Towns. We also want to give a huge shout out to BOTI who have been fantastic partners throughout this project. Thanks Mojo!" – Mike Moody, CEO, Seven Towns
---

GAME DESIGNER OF THE YEAR (Kids/Family Games)

Bang Zoom – Crossed Signals (Mattel)
Carterbench – Monopoly: Crooked Cash (Hasbro)
Geoff House (Tricky) & Simon Skelton and Ruth Elliott (Big Ideas) – Hide 'N Cheek (Big G Creative)
Jack Andrews & Students of Simon Balle School (Fynn Sidebottom, Daniel Parker, Ross Goldie, Billy Bailey, Loui Cimino, Baily Harrison-Stokoe) – Active Snap (TOMY)
JM Duparc & Identity Games Design Team – Escape Room The Game: Puzzle Adventures (Identity Games)
WINNER: Kenn Morton (KidKenn) – Foosketball (Hasbro)

Mary Jo Reutter (You-Betcha Interactive) – Dice of Fury (Educational Insights)
Open 2 Design & TOMY – Ahoy There! (TOMY)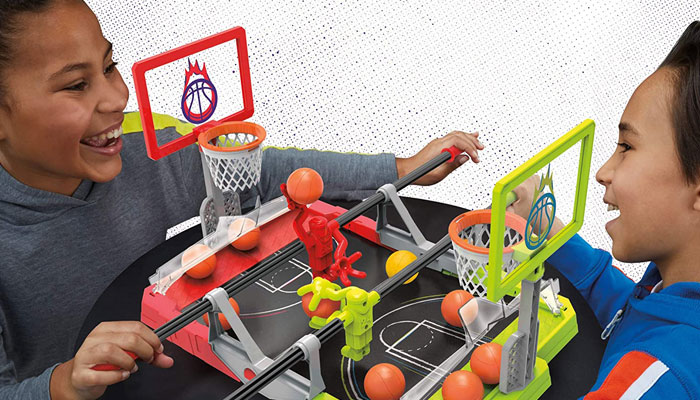 "Thank you so much Mojo Nation and our peers in the industry who voted for us to win this prestigious award! We were certainly taken by surprise and are very honoured and humbled to receive this alongside so many talented superstars in this inventor community. As with any award, you never win it alone so want to give a BIG thanks to the Hasbro team who believed in our concept, never gave up and went way beyond our initial concept to make Foosketball a super fun and successful new game in the global market. What makes this so special to me personally is to be able to share this award with my wife Venus, my son Tyler, and the rest of our family, including the little play- testers, as we truly created this concept together! WE did it!" – Kenn Morton, KidKenn
---

GAME DESIGNER OF THE YEAR (Party Game)
WINNER: Andrew Lawson & Jack Lawson – Ka-Blab! (Hasbro)

Courtney Wood, Matt Ludlow & Roberto Rotaru (Bubblegum Stuff) – Plant-Based Riot (Bubblegum Stuff)
Danielle Angel, James Smith, Kat Press & Rich Walton (Professor Puzzle) – Rainbow Go (Professor Puzzle)
Geoff House (Tricky) & Simon Skelton and Ruth Elliott (Big Ideas) – Cluckle (Big G Creative)
Geoff House (Tricky) & Mark Daniels (Sublevel Studios) – Fill Your Pants (TOMY)
Jeremy Posner & Ken Gruhl – Bunch of Butts (Under Where Games)
Open 2 Design – Play Your Number (Ginger Fox)
Phil Walker-Harding – Snakesss (Big Potato)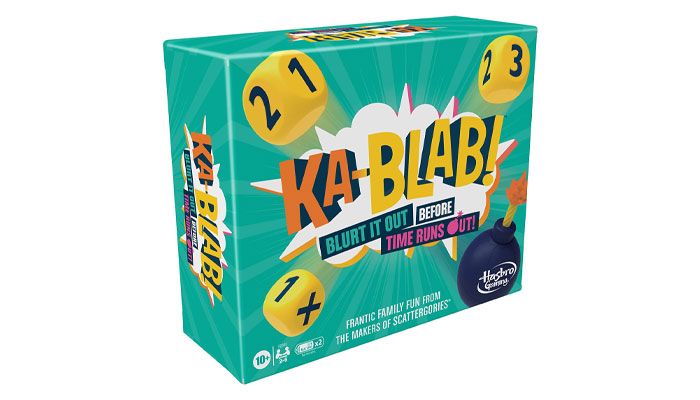 "We are thrilled to see "Ka-Blab!" win this award! It's been a very exciting process creating and licensing the game, and we really appreciate the great job Hasbro has done in producing the final product."
Andrew & Jack Lawson
---

R&D TEAM OF THE YEAR
BlueJ powered by Jazwares

Bubblegum Stuff
Character Options
Hasbro
Professor Puzzle
Mattel
Spin Master
The Last Gameboard
WINNER: TOMY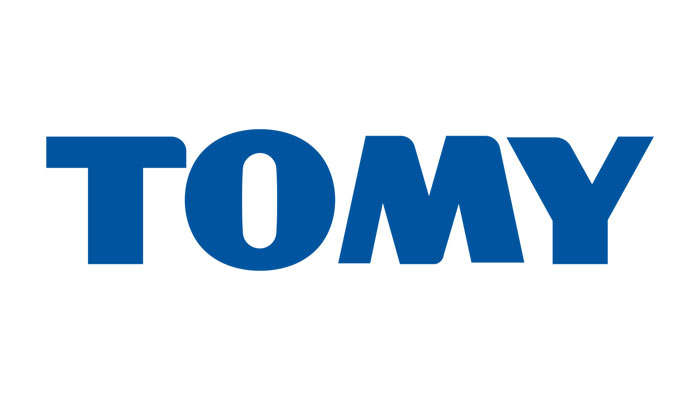 "WOW!! Thank you to everyone that voted for us, it is a wonderful recognition of the TOMY R&D Team and truly overwhelming. I could not be prouder of my team based both in the US and Europe. In acceptance of this award, I'd also like to recognise our amazing TOMY HK Team and all of our wonderful and talented vendors who support us on creating our products.
Our R&D team is the epitome of collaboration, passion, creativity, hard work and friendship. Each individual in our relatively small team are people who love their job, but also take their responsibilities of creating truly memorable products for children seriously. Our philosophy is taking pride in what we do, having a reason for our products to exist and respecting the needs of our customers and consumers. We are lucky to work with an organisation and leadership team where creativity and the freedom to create new is at the core of our heart.
To my team, I thank you for all that you have done and all that you do. Since March 2020, it's been a roller coaster ride for every single one of us, yet you continue to 'play to win' every single day. I hope this recognition from your industry peers, cements what I think of you on a daily basis and the quality of work that you produce.
Finally, a very special thanks to the team at Mojo Nation. It wasn't long ago that creatives and innovators in our industry weren't recognised for their contribution to the industry and its excellent to see how much the work of Mojo Nation has changed that. Keep up the great work!" – Alpesh Patel, VP of Global Toy Design, TOMY
---

DESIGN AGENCY/INVENTION STUDIO OF THE YEAR (Sponsored by Hasbro)

Bang Zoom
DesignbyTouch
Design Edge
WINNER: Fuse

JMP Creative
Making Things
Open 2 Design
Seven Towns
Streamline Design
Tricky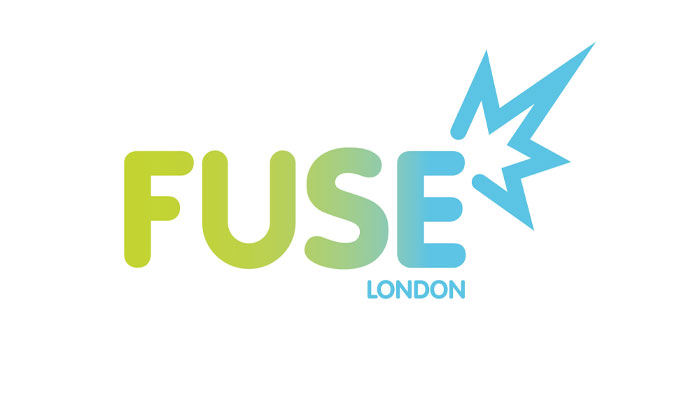 "This award means a lot to everyone at Fuse. The last 18 months has been challenging but we are extremely proud of the way our team has manged to adapt, whilst maintaining their passion and enthusiasm for what we do. We miss everyone and thank you all for this recognition – in an exceptionally talented and creative industry, it means a great deal. Looking forward to seeing everyone at Toy Fair" – Pete, Kev, El et al at Fuse
---

INVENTOR RELATIONS EXEC OF THE YEAR
Adam Hocherman (PlayMonster)
Brent Geppert (Educational Insights)
David Winter (Jazwares)
Dominique Roy (Make it Real)
WINNER: Erik Quam (Fat Brain Toys)
Harrie Sivanander (Spin Master)
Heath Saber (Moose Toys)
Jenn Brees (Hasbro)
Sarah Franco (Mattel)
Tanya Thompson (Hasbro)
TinkerTini – led by Trina McFarland with Kate Soanes and Amanda Melendez (TinkerTini)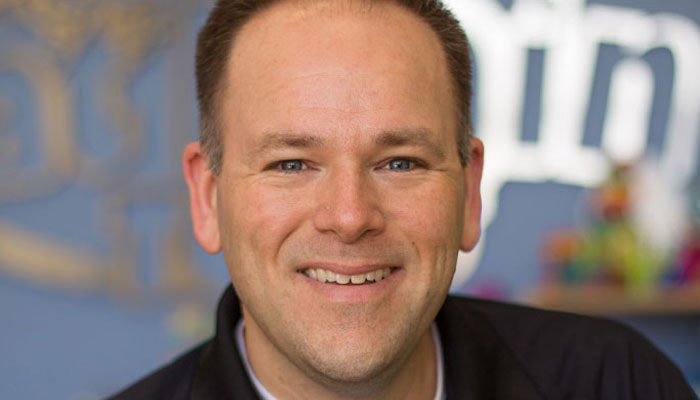 "I am extremely honoured to receive the Inventor Relations Executive of the Year Award. During my nearly 25-year career in the toy industry, I've had the opportunity to license games and toys that have gone on to win such awards as the Spiel des Jahres, MENSA Select, The Toy Award, Parents' Choice, ASTRA's Best Toys for Kids, as well as several TOTY nominations. None of these awards would have been possible without the idea. That idea of course comes from the wonderfully creative minds of inventors.
I've long been an advocate and supportive voice for the inventor community in the toy industry. Without inventors, I fear toys would become stagnant, and frankly a downright boring. The children of the world deserve to have only the best toys and games. As toy industry executives, we must continue to support the inventor community.
Thank you to all the inventors out there for this recognition, Mojo Nation, my industry peers, my incredible Fat Brain Toys family as well as my wife, Sara and my five daughters, Eva, Beatrice, Matilda, Olive, and Willa." – Erik Quam, Director of Product Development, Fat Brain Toys
---

TOY DESIGNER OF THE YEAR (Licensed Product)
Anderson Ward Grubb & Ioana Popescu (LEGO) – LEGO The Friends Apartment (LEGO)
BOTI, Eolo Toys and Fuse – Marvel Battle Cubes (BOTI/Eolo Toys)
Goo Jit Zu Team (Moose Toys) & Jon Elliott (Character Options) – Marvel Heroes of Goo Jit Zu (Character Options/Moose Toys)
Hasbro SPARK R&D Team – Star Wars The Child: Animatronic Edition (Hasbro)
Fuse & Fisher-Price Imaginext Development Team – Imaginext DC Super Friends Bat-Tech BatBot (Fisher-Price)
Fuse – Mega Batman Playset (Spin Master)
WINNER: Matt Bland, Matt Jordan & Tom Yamazaki (TOMY) – Toomies Jurassic World (TOMY)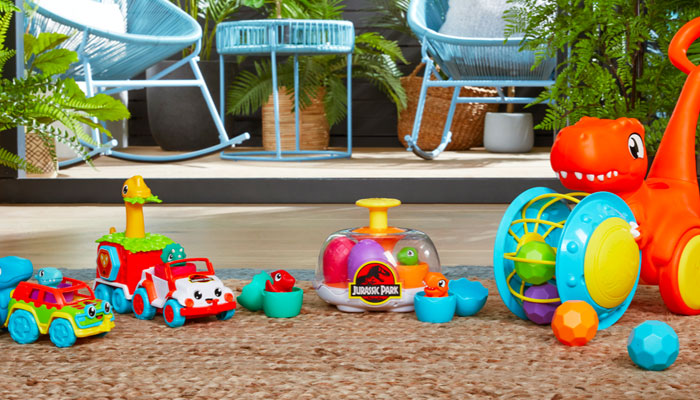 "It is fantastic to be recognised by our peers in the industry for this amazing award and I want to thank everyone involved in voting not only for TOMY but for other talented people at other companies in the industry too. For those who work within the industry, you'll know just how difficult it is to produce amazing products when teams have been separated by a pandemic and collaboration suddenly becomes something done only virtually over a screen.
I could not be prouder of my team of showing their talent, passion and creativity towards producing the Jurassic World Toomies line that we are all so very proud of. The key to this was recreating the fantastic storytelling of the Jurassic World franchise with a deep understanding of what kids of this age group just love to play with.
"Of course it takes an army of people to create such a special line, so as well as Tom, Matt and Matt, I'd like to thank and share the award with our entire Toomies team at TOMY, R&D and Engineering staff at TOMY HK, our amazingly talented design agency (you know who you are) and a huge thank you to Jonny, Andy, and Charlie at NBCU for their amazing support, professionalism, creativity and guidance as we co-developed this fantastic line together." – Alpesh Patel, VP of Global Toy Design, TOMY
---

GAME DESIGNER OF THE YEAR (Licensed Product)
Eric Lang – Disney Sidekicks (Spin Master)
Nextoy – Spirit Stackin' Apples (Mattel)
Open 2 Design – Top Gear: Fastest Lap (Ginger Fox)
Prospero Hall – Fast & Furious: Highway Heist (Funko Games)
Richard Heayes –  Knight Rider: KITT Vs KARR (Cartamundi)
WINNER: Ryan Miller – The Princess Bride Adventure Book Game (Ravensburger)

Scott Rogers – Alien: Fate of the Nostromo (Ravensburger)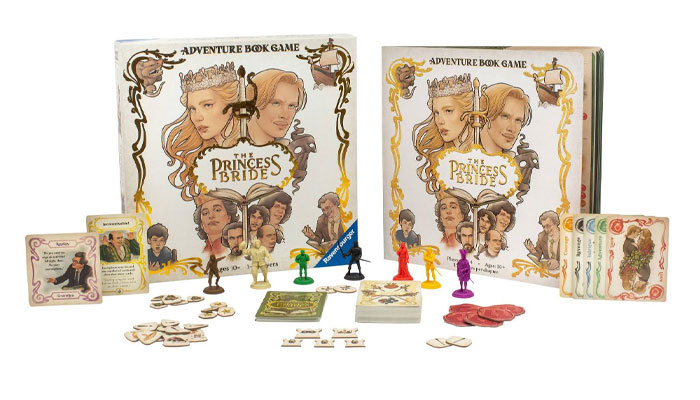 "What a great honour! I started designing games when I was 11 – it was something I loved but never thought I would do for a living. And now, to not only be nominated, but to win a prestigious award for one of my games is beyond what I could have dreamed of. I'm truly grateful for the support of several people, such as my wife, Holly, who gave me feedback on this game when we were first dating! Also, Steve Warner, the game's producer at Ravensburger, who worked very hard to forge the game into a wonderful product. And of course, Ravensburger – they made the game wonderful and beautiful, and got it out to the public. I'm so very proud!" – Ryan Miller
---

PLAY INNOVATOR OF THE YEAR
Ben Gray (Mime Industries) & Ric Scott (Educational Insights) – Artie Max (Educational Insights)
Don Ullman & Jose Leal – Drone Home (PlayMonster)
Emma Peat (Spin Master) – Orbeeze #Challenge (Spin Master)
The Marketing Store – Paper Toys Happy Meals Program (McDonald's)
Mark Rober – Colour the Spectrum Initiative
WINNER: Johannes Sich – MicroMacro: Crime City (Edition Spielwiese)

Robert Victor (Kite & Rocket) – NERF Fortnite RL Blaster (Hasbro)
Shail Mehta – Gameboard (The Last Gameboard)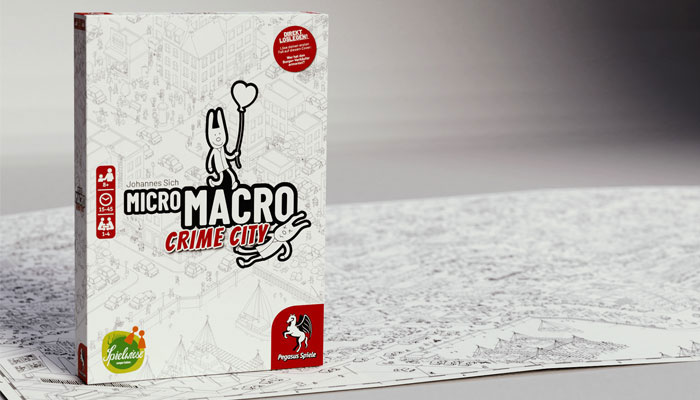 "Being named Play Innovator of the Year is a great honour for us! We worked so hard on this project over many years. We are very happy that so many people love MicroMacro, giving us the opportunity to work on this project for many more years! The next part of Crime City is under construction!" – Johannes Sich, Hard Boiled Games
---

RISING STAR
WINNER: Adam Carson (Fat Brain Toys)

Anna & Anton Ten (Papaton Kids)
Assaf Eshet (Toyish Labs)
Brian Thornber (Lemon Lime Toys & Games)
Josh Addyman (Seven Towns)
Kat Press (Professor Puzzle)
Lorena Montalvo (TOMY)
Sam Price (Fuse London)
Shail Mehta (The Last Gameboard)
Will Anderson (Inventor)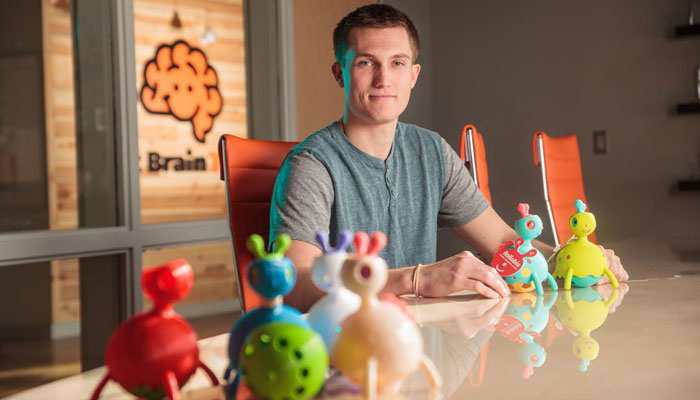 "It is such a great honour to win this award from Mojo! In an industry full of so many talented creators, it feels great to be recognised among them. Thank you to the team here at Fat Brain Toys and thank you Mojo Nation for providing such a great platform and community to be a part of!" – Adam Carson, Fat Brain Toys
---

DESIGN ICON
WINNER: Rob Ames & Luc Hudson (Triclops Studio)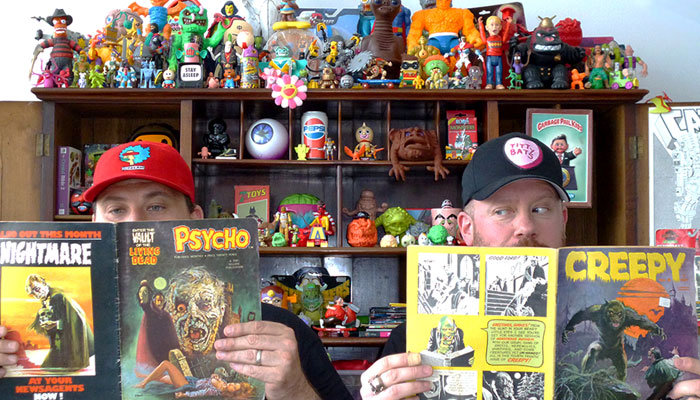 "We felt a bit like wrinkly, saggy, aging rock stars winning the 'Legend' gong at the Brits or NMEs when Billy informed us of this award. Hopefully, this doesn't mean our best work is behind us!
Jokes aside, it is an honour to have been voted as 'Design Icons' and not something either of us – or perhaps many of our co-workers – would have expected at the start of our careers. The path to becoming a toy designer is often a strange one; it's a specialised, niche industry and there is a lot of competition to gain a foothold. Our varied experiences before we were both employed at opposing ends of the Hasbro studio meant that when we eventually decided to team up and leave to set up Triclops, we created a monster with a broad range of skillsets and interests.
That depth of inspiration is critical to our creative output, we always try to look beyond the obvious, reimagining rather than regurgitating. We can be inspired by toys from the past, a comic book panel, words in a song, a night out with mates, or something completely random but always with a view to applying that springboard to the near future market, aiming to make the kids of today get excited like we did.
We were lucky enough to grow up during the heyday of action figure design, when iconic brands were born out of great toy lines supported by eye-popping cartoon shows which featured casts of gnarly, weird, and wonderful characters. The generation of creatives responsible for that content inspired us to do what we do, people like Mel Birnkrant, James Groman, David Arshawsky, Aaron Archer, Todd McFarlane, Jim Lee, Tim Clarke (and his boss Jim Henson), Jon Pound, Ōtomo Katsuhiro, Cosgrove Hall, and Varner Studios. In our world, these guys are true 'Design Icons' and we hope that a more diverse group of influences inspire the next generation to inherit our position.
There are so many unsung heroes in the toy industry because no one person (or in our case, duo) is responsible for bringing a toy or game to market. We sit very comfortably in the realm of ideas, that's where we thrive and excel but there is a whole host of people who are hidden cogs in the creative wheel and who make the toys happen, whether interns, engineers, sculptors, or designers. Shoutouts to all the designers in every R&D team throughout Toyland fighting hard to convince Marketing and Retail that new, fresh ideas are the future of children's toys. Ones that spark play and imagination, not vomiting up the same old drivel or jumping on some fickle, lukewarm social media trend.
When we started working together (14 years ago!) we learned that by sharing ideas, you can make them bigger and way better. Maybe that should be our new strapline, 'Triclops Studio – Bigger and Better'? Except that we don't intend to get any bigger and whether or not we are better is always up for debate!
Big thanks again to everyone involved in this award, Billy and Adam at Mojo, plus our peers, our toy mentors along the way, and our amazing clients without whom we wouldn't be doing what we do today." – Rob Ames & Luc Hudson, Triclops Studio