Play Creators Awards: Get your nominations in for R&D Team of the Year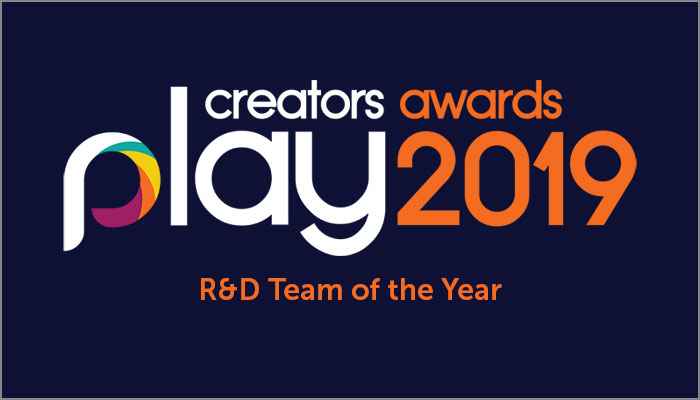 Nominations are now open for the Play Creators Awards.
Taking place on the evening of Monday, September 2nd 2019 at Under The Bridge (Stamford Bridge), the Play Creators Awards will celebrate figures in the toy and game design community that have excelled over the last 12 months.
We're running a weekly spotlight on each of the categories, and this week, we're looking at: R&D Team of the Year.
Whether the in-house team at a toy titan, or leading design at a thriving SME, this award celebrates teams working in Research & Development that have achieved extraordinary things over the last year.
To nominate an R&D team for this award, email info@mojo-nation.com with the name of company, as well as your reasons for that nomination.
You have until May 1st 2019 to get your nominations in, and you can nominate yourself, or figures from within your own organisation.
For information on tickets to this year's Play Creators Awards, head to: www.playcreatorsawards.com