Play Creators Festival 2021 goes virtual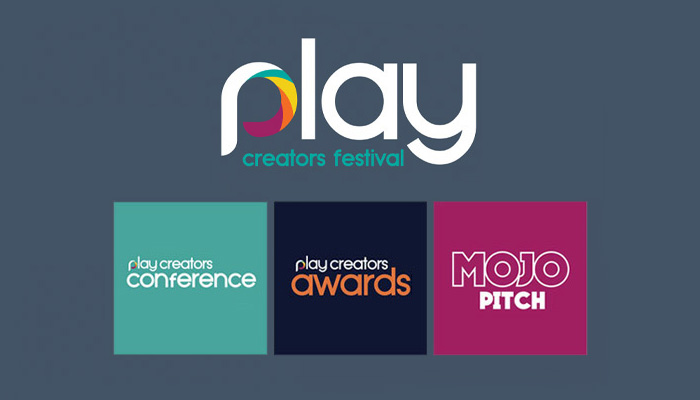 This year's Play Creators Festival – run by Mojo Nation – will be a virtual event.
September's Virtual Play Creators Festival will mirror the digital format of last year's event, with two weeks of activity including a week-long virtual conference a three-day Mojo Pitch event.
"We had hoped for a return to the live in-person format for the Festival this year, but the uncertainty around how feasible that will be come September means we've made the decision to embrace digital again this year," said Mojo Nation co-founder Billy Langsworthy.
"That said, we're confident that this year's event will be another successful means of celebrating the industry's creative community; offering inventors chances to connect, pitch concepts and get licensing deals signed."
The new dates for the 2021 Virtual Play Creators Festival are as follows:
Virtual Play Creators Conference
Tuesday August 31st – Friday September 3rd
Each day of the Virtual Play Creators Conference will see a raft of panel discussions, solo talks and video interviews released via the Mojo Nation newsletter and YouTube channel. These sessions will be pre-recorded rather than live, so viewers can pick and choose to watch content when it suits them. The line-up of content will be announced in the weeks to come.
Virtual Play Creators Awards
Monday, September 6th
The winners of the Virtual Play Creators Awards will be announced on Monday, September 6th, with video interviews with all winners shared on the day. This year's awards welcomes a brand new category – Inventor Relations Exec of the Year. Nominations for the awards open next week on March 17th.
Virtual Mojo Pitch
Tuesday September 7th – Thursday September 9th
The Virtual Mojo Pitch will house three days of pitch meetings between toy and game companies and design studios, professional inventors and budding design talent. A dedicated Mojo Pitch platform will be used to facilitate meetings and has been designed to enable inventors to show off concepts in whichever way best suits them. Companies already confirmed to be involved include Hasbro, Jazwares, PlayMonster, Fat Brain Toys, Ravensburger, Golden Bear, Ginger Fox and Lansay, with more to be announced in the coming weeks.
For sponsorship enquires across the Conference, Awards and Pitch, email adam@mojo-nation.com.
Or, if you're a company that wants to be involved in this year's Virtual Mojo Pitch, email billy@mojo-nation.com.
—-
To stay in the loop with the latest news, interviews and features from the world of toy and game design, sign up to our weekly newsletter here