Play-Doh, Monopoly and Magic: The Gathering drives growth for Hasbro in Q2 2019 results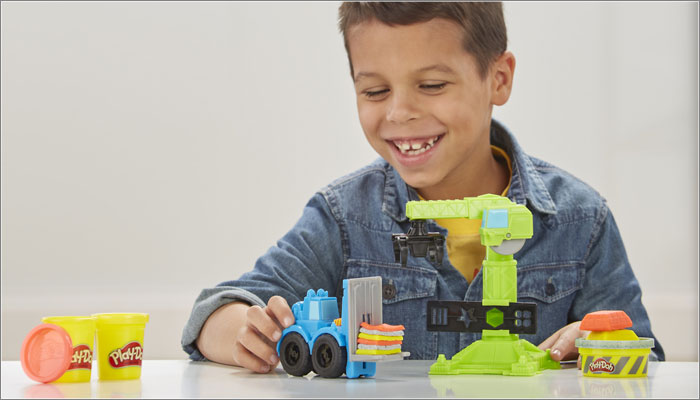 Hasbro has seen net revenues for Q2 2019 increase 9% to $984.5m.
Franchise Brands revenue increased 14% to $576.7m, driven by growth for Magic: The Gathering, Monopoly and Play-Doh, while Partner Brands revenue increased 3% to $213.4m thanks to increases in Marvel's Avengers and Spider-Man product.
Hasbro Gaming revenue decreased 8% to $123.4m, with revenue gains from Dungeons & Dragons, Yahtzee and Connect 4 more than offset by declines in other games, including Pie Face and Duel Masters.
While Hasbro Gaming revenues decreased in the US, Canada and International segments, it did increase in the Entertainment, Licensing and Digital segment, and Hasbro's total gaming category increased 26% to $393.4 million.
Emerging Brands revenue increased 28% to $71m, driven by shipments of Power Rangers, and revenue gains in Furreal Friends and Playskool.
"We delivered a high-quality second quarter, with positive consumer trends at retail and profitable growth led by several geographies and brand categories," said Brian Goldner, Hasbro's chairman and chief executive officer.
"Our investments are differentiating Hasbro's portfolio and delivering profitable revenue streams, including continued Magic: The Gathering revenue growth in tabletop and digital. We grew revenues in the US and Europe, and we believe we are well-positioned to deliver against our target of profitable growth for the full-year 2019."
Q2 2019 US and Canada segment net revenues increased 14% to $510.5m, with revenue growth in Franchise Brands, Partner Brands and Emerging Brands partially offset by a decline in Hasbro Gaming. Driving the growth in the segment was an increase in Magic: The Gathering tabletop revenues from strong game releases in the second quarter of 2019, in addition to growth in Hasbro's US toy and game business.
Internationally, net revenues for Q2 2019 decreased 1% to $377.4m. Within the International segment, Franchise and Emerging Brand categories grew; Partner Brands revenue was flat while Hasbro Gaming revenue declined.