PlayFusion's Willie Wilkov on the 10 year roadmap for its new smart toy creation, Lightseekers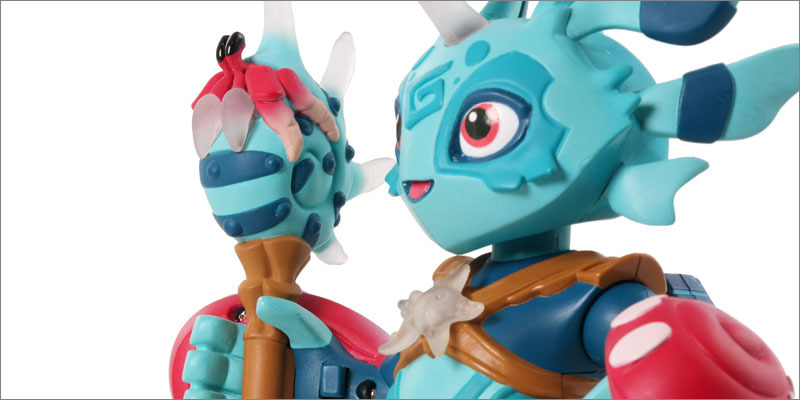 Back in February 2016, news broke that TOMY was set to enter the world of 'connected toys' via a partnership with PlayFusion, a firm co-founded by Mark Gerhard, the former boss of British video game studio Jagex. The two firms had created Lightseekers, a new smart toy brand that fused digital and physical play by connecting smart action figures, trading cards and comics with a video game in 'ways never seen before'.
With LEGO having had a dog in the toys-to-life race since 2015 via LEGO Dimensions, TOMY felt bullish about the prospect of joining in the action, with president Masayuki Nagatake claiming the partnership between itself and PlayFusion to be "uniquely positioned to become the leading game, toy and technology platform for this hyper-growth category over the next three to five years."
In October 2016, the two companies took to Kickstarter to fund Lightseekers' final stages of development where the project passed its goal of £200,000 (making over £227,660 from 1,635 backers). Fast forward to today, and the Lightseekers trading card game is now on shelves in the US with the toy lines launching in July (pre-orders for Lightseekers card game and toy range will launch in the UK shortly). Elsewhere, the Lightseekers mobile game is now available to play in Open Access via the Apple App Store, Amazon app store or Google Play
With PlayFusion's ten year plan for the brand now in motion, Mojo Nation chatted to Willie Wilkov, PlayFusion's chief marketing officer, about the origins of Lightseekers, the challenges of the hardware space and why the company feels closer to robotics/AI specialists like Sphero or Anki than to anything in the toys-to-life space.
Can you give us a background to PlayFusion and what sort of play experiences the firm is interested in creating?
PlayFusion set out with a single vision: to seamlessly fuse the physical and virtual worlds, making gaming a much more connected experience.
We built a transmedia platform where every single element of the Lightseekers universe works together to create a more compelling storytelling experience. So, while the game, cards, and smart action figures all work together, we've actually built a platform that has the ability to connect much, much more.
That means comics, packaging, in-store signage, and video – pretty much any brand interaction – can connect with our platform extending the gameplay experience, offering in-game rewards, and unlocking additional content.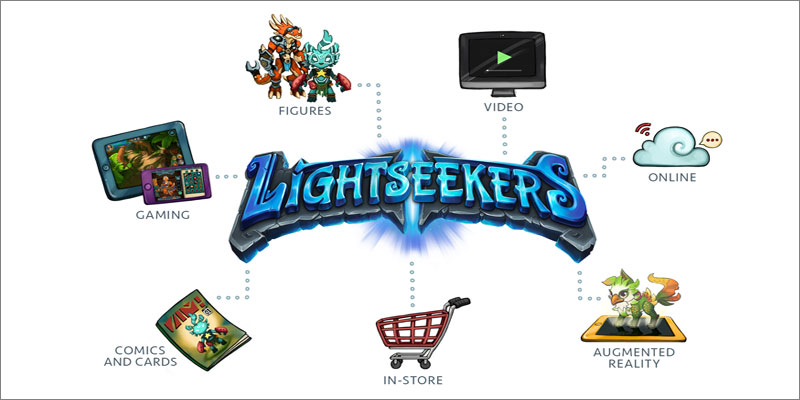 Where did the idea for Lightseekers come from?
We always start every project by agreeing on the core values that we want to capture which helps serve as a framework for the creative process.
We will only ever make games that we would want to play ourselves, and we decided that not only did we want to do something new and different, but crucially that Lightseekers should be fun, vibrant and not take itself too seriously.
We bounced a lot of different concepts around at first but the one that stuck showcased the technology platform we had created to feature the world of Tantos. The design team started by writing an epic game timeline which still serves as the core of everything we are doing to this day. This mega timeline gave us our core races, set our landscape, our tumultuous geological history and gave rise to the magic of the world.
It was a truly fantastic starting point that could be released as a trilogy of books. It provides us with a coherent quest and story framework for years to come; it really is a fantastic work of art.
Can you talk us through the development process behind Lightseekers?
Most of our team has worked together for years. We are veterans at making games and complex software so we knew we had that bit covered. What we were not prepared for was the world of consumer electronics and that greatly impacted the development process for Lightseekers.
We added expert mechanical, electrical, and firmware engineers to our team, but we were challenged by the development time required in the hardware space. Lead times, specifically, were perhaps the biggest shock as our team is used to being incredibly agile when making games or software.
We had to change the way we worked in some places. For example, we had to submit final toy CADs and electronic blueprints at the very start of the process over a year prior to launch, rather than having the luxury to finalise character models and textures at the very end. It was a very non-traditional development process for a gaming company, but we made it work and we learned a great deal along the way.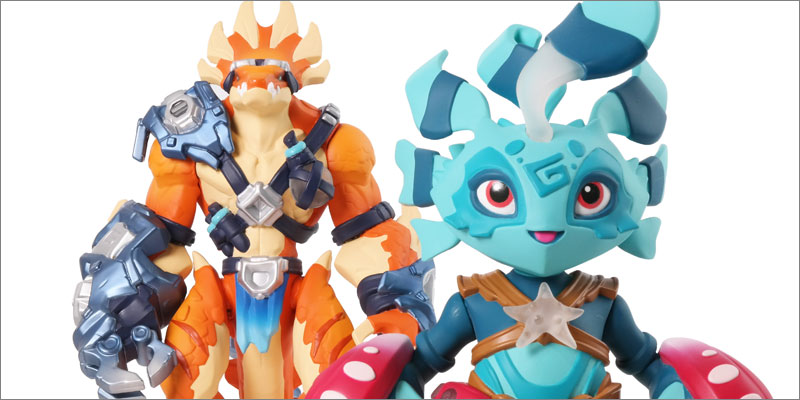 What made TOMY the perfect partner for the project and how did the process of collaboration work between yourselves and them?
We know games, but we needed a toy partner who could help us execute our vision. TOMY is one of the top five toy companies in the world and crucially have a strong reputation for high quality.
We met them at the New York Toy Fair in February 2015 and from the first day, they shared our vision to create the future of connected play and were very excited about making the figures, accessories, and cards for our original game concept.
The game has been spoken of being part of the next generation of products in the 'toys-to-life' category? What do you guys make of the 'toys-to-life' space and this label?
Because our game includes figures, it's natural to place us in the toys-to-life space. We believe a more natural comparison is to robotics and AI brands like Anki or Sphero.
Our toys are 7" highly articulated digital action figures that deliver real-time two-way interaction with the Lightseekers game. They include our FusionCore, a proprietary user removable IoT platform that we have created to power the next generation of smart toys.
Our smart action figures can be used as game controllers that allow physical movements to control in-game characters. Plus, our platform connects trading cards, comics, packaging and video – way more than just toys to our game. We bring the entire brand experience to life.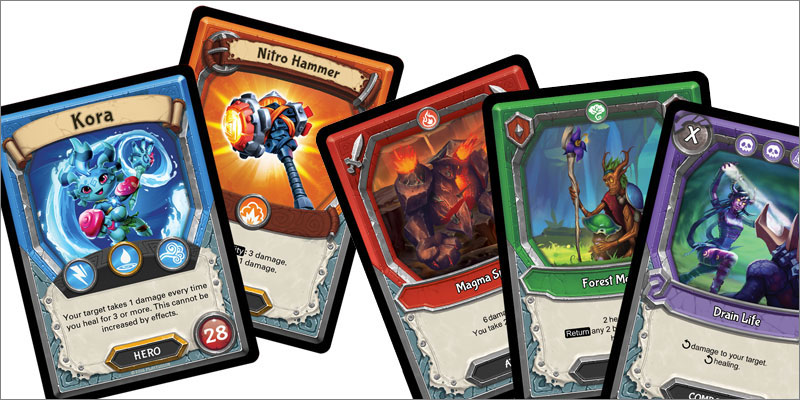 Looking ahead, are there more toys and games planned for the Lightseekers universe?
What you see today is just the beginning. We have big plans for Lightseekers. We've already set out a 10-year content roadmap for the world. Out of the gate, we'll have hundreds of hours of gameplay available. We plan to update the game regularly and hope to eventually expand to thousands of hours over time. Based on what our community enjoys, we will expand the game accordingly, delivering more of what the people want to see and realising more and more of our vision along the way.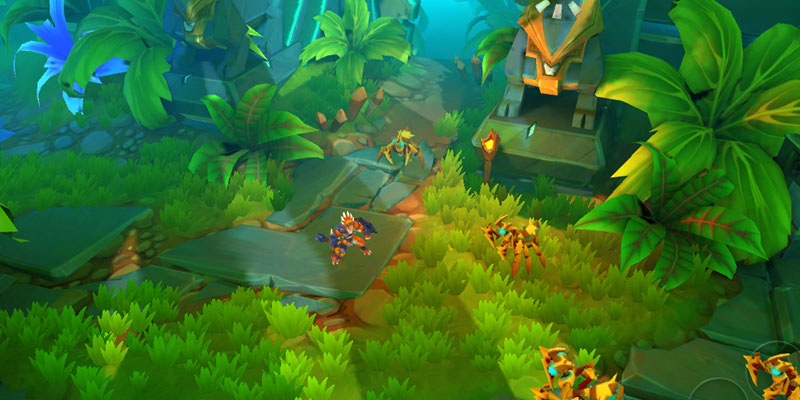 At launch, we'll have two playable characters available. Later this year and into 2018, we'll be able to expand the storytelling through more playable characters. We have gone to great lengths to give the world of Lightseekers a deep coherent backstory from the perspective of all its many races and more will be revealed as the game evolves.
Away from Lightseekers, can you tell us anything about other future projects?
Ever since we launched our Kickstarter campaign, there has been a tremendous amount of interest in our technology platform. We're currently speaking with other game developers, toy manufacturers, retailers and other content and brand owners for co-development and licensing opportunities. Unfortunately, there's nothing we can discuss publicly at the present time.
How do you fuel creativity at PlayFusion?
We believe anyone can be creative in the right environment. At PlayFusion, our team asks a lot of questions. We believe any problem can be solved. We have a flat structure where everyone has ownership and the authority to make decisions. We encourage risk taking and we have high standards. We listen to and engage with our community to understand exactly what they want. We work hard and play hard. We take time to celebrate our successes.
Save