Playing together makes families happier, closer and less stressed, states LEGO's Play Well Report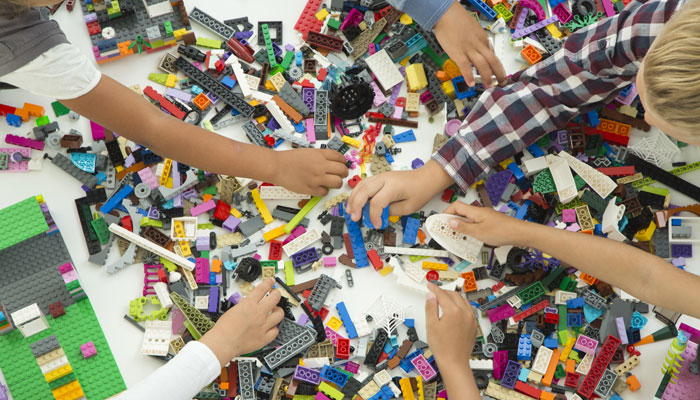 Playing together makes families happier, closer and less stressed – but over a third admit they struggle to prioritise playtime due to hectic daily schedules of both parents and their children, according to a new report by LEGO.
The LEGO 'Play Well Report' surveyed nearly 13,000 parents and children in nine countries to understand the state of play today and encourage discussion around its ongoing importance.
The report reveals a strong link between the hours spent playing together and the happiness of families, with nine out of 10 families (88%) who play for five hours or more a week claiming to be happy, while, of those who play for less than five hours, only seven out of 10 (75%) say they are happy.
Playtime is being squeezed though, with nearly a third (30%) of families spending less than five hours playing together every week. One in 10 (10%) play for less than two hours.
Even when families do get together to play, six in 10 (61%) parents admit they tend to get distracted by life's other demands, such as work, house chores and their smartphones.
Elsewhere, one in five children (17%) say they are too busy for play, while four out of five (81%) wishing their parents would play with them more.
The report draws out a generational shift in play patterns and the concerns that come with these changes. While parents still worry about the safety and sociability of digital play (88% being concerned about online safety and 72% fearing technology makes children less able to think for themselves), the report reveals that the increased integration of digital layers doesn't come at the expense of more traditional shared play.
"The beauty of play is that it evolves and changes with each generation, yet its benefits remain constant," said Julia Goldin, LEGO Group CMO.
"This report shows that digitalisation is providing more opportunities for immersive play. We will continue to evolve LEGO play to seamlessly integrate digital and physical experiences for kids to ensure that they can continue to benefit from playful learning. Play continues to be essential for children and we have a role in helping parents to provide the best possible experiences for their kids and to protect and prioritise play time."