PLAYMOBIL's Managing Director Mark Foster on how licences can open up new worlds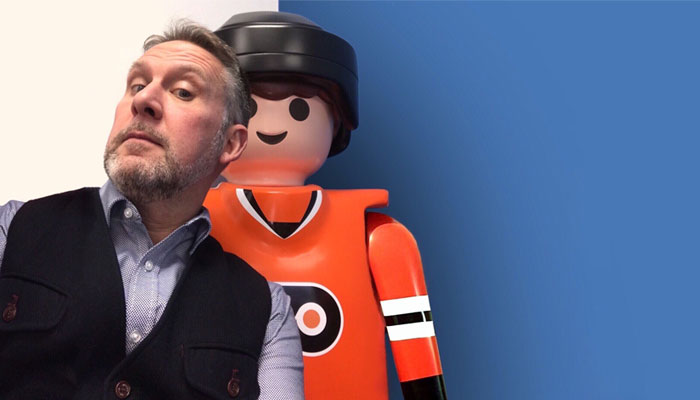 Mark, as the Managing Director for PLAYMOBIL®, both in the US and UK, you have a very long career in toys and games. Tell us about your background!
I first interviewed with Hasbro out of mild curiosity. I was actually trying to get a different job at the time! Twenty minutes into that interview, though, and walking round their offices, I was hooked.
You were just curious?! How long did you stay?
I was there 20 years! Then I did four years heading up TOMY Europe before moving to PLAYMOBIL.
Wow. That's quite some time to be in an industry that you more or less stumbled into out of curiosity…
It is! But I still get excited about this industry, and I've been lucky to have had a wide number of roles. I've been in marketing, product development, licensing, market research, advertising, entertainment. The thing that's kept my enthusiasm going all this time is the constant innovation and creativity. For me, "Next year" has always been worth sticking around for!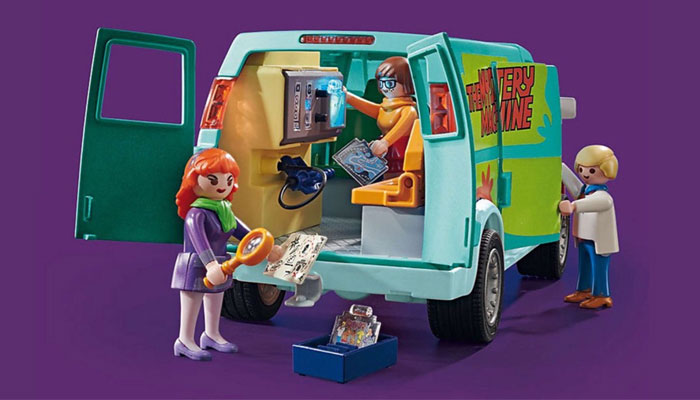 That's a great sentiment! I love that! And you've been at PLAYMOBIL for what? Two years?
Three now. Nearly four, in fact! A few years ago! PLAYMOBIL made a strategic decision to expand its consumer base by widening its product offering, developing its own internal IPs, using entertainment and animation to support its marketing, and also through its first use of licensing. So, along with a few others at the time, I was invited to join and bring our experience to help PLAYMOBIL on the next phase of its journey.
And on that point, PLAYMOBIL has been part of many people's lives since 1974. How has the brand changed since then?
The basic proposition of the brand has been consistent since its invention and I think that remains its greatest strength. It's founded on a simple but profound insight: PLAYMOBIL toys enable children to explore their imagination and make up their own stories with no bounds.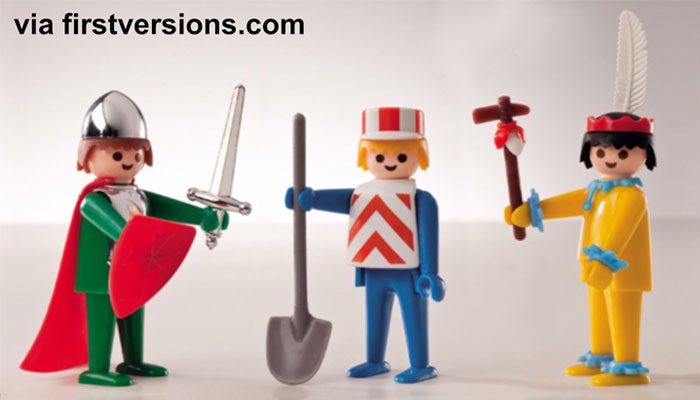 How so?
The brand retains the same 'system', meaning a figure from 2022 is able to hold a pirate's sword that was made in 1974, or sit on knight's horse designed anytime in the past 48 years… Of course, the brand now has a wider number of themes than ever. Some are 'everyday' – like police, or hospital – and some are more fantastical, like fairies or mermaids. But we really don't mind if our consumers decide that a fireman would like to ride a seahorse, or a princess would like to hang out in the space station. That's up to the child. Or adult!
Or adult; Quite so! I think that might come as a surprise to a lot of people. To learn that PLAYMOBIL is now a charitable foundation. Tell me about that.
Yes! When the founder and owner of the company, Horst Brandstaetter, died a few years ago, he left the entire company to a foundation in order to preserve his vision which, as well as sustaining the PLAYMOBIL brand and company, also includes a significant amount of social and community support through children's charities.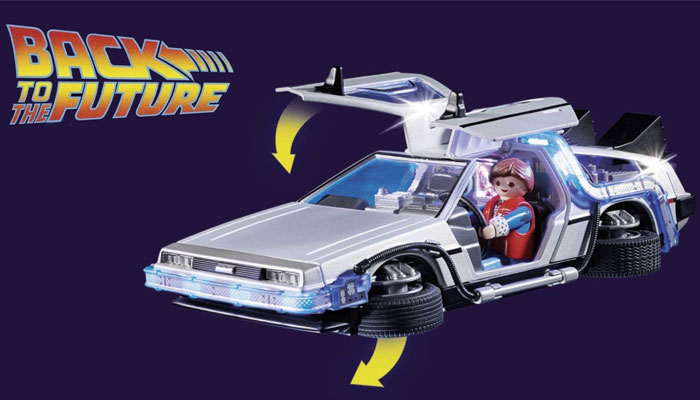 And one of the comparatively new strings to the PLAYMOBIL bow is a number of licensed ranges: Back to the Future, Star Trek, Asterix, Ghostbusters – even Scooby-Doo! Which was the first?
Our first licence was actually within our Sports series. It was a single Porsche car…
A Porsche?
I know, it's not an obvious initial foray! Really great, though. Our first full range based on an entertainment property was Ghostbusters. That's as recently as five years ago… It was genuinely an experiment at the time, and some people were concerned it would simply replace our core themes or dilute the brand proposition. These were the first characters with pre-determined names and a defined 'world' in the entire PLAYMOBIL universe!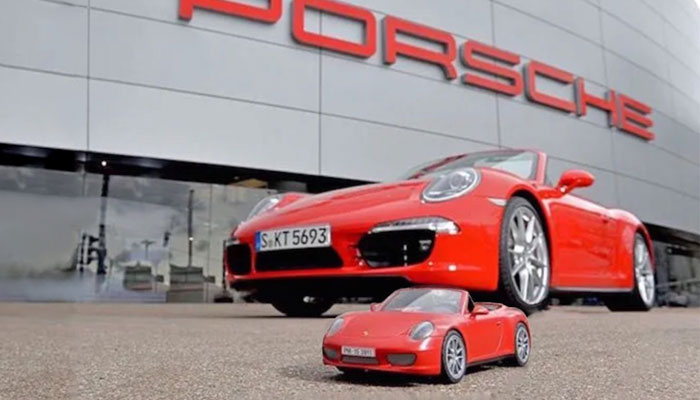 Yes, I can see how brows would bead with flop sweat over that! How successful was it?
Oh, it was a huge success! I think a large part of that was due to the clever fit of the property to the PLAYMOBIL proposition. And in that respect, it set a blueprint for the licences that followed.
And what have all those licences got in common? What does a partner need to bring to the table to be part of the PLAYMOBIL world?
Our priority will always be to maintain and develop the core PLAYMOBIL system with its broad, open world across a wide variety of themes. But the right licences can open up new worlds and add an extra dimension, not so readily accessible otherwise.
Of course they still need to be aligned with the core brand proposition: characters which kids can readily project themselves onto; in environments they understand and can freely explore; and rich in detail – lots of accessories and small details to provide a feast of finger-food.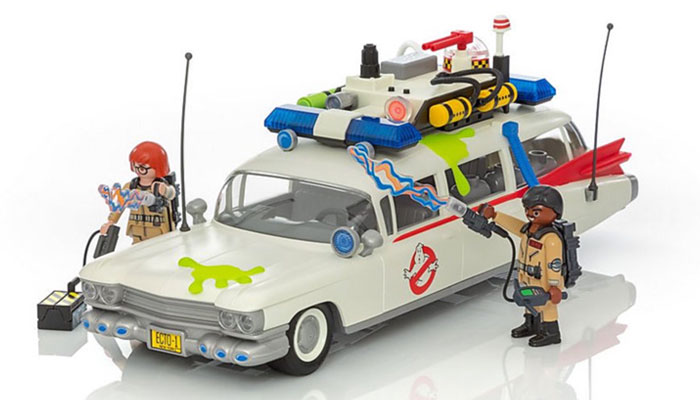 Great answer!
The PLAYMOBIL brand also has a design aesthetic, of course, and a quirkiness and tongue-in-cheek feel about it that can make you chuckle. That's why Ghostbusters was such a great fit, I think… You can see the same marriage of these principles when you look at the other licences that have been successful for us.
And in terms of each toy or range, what specific design principles need to be thought through, do you think? And how do you make a piece of IP more toyetic than it inherently is?
Of course, PLAYMOBIL toys have features, but the brand has always stayed away from 'one-trick-pony' concepts. We'd always focus on incorporating multiple, maybe smaller, but equally clever, features and details… Sometimes fans come across them like Easter eggs. So the goal of all the accessories and features is always to feed depth of engagement and stimulate imagination, not just short-lived excitement.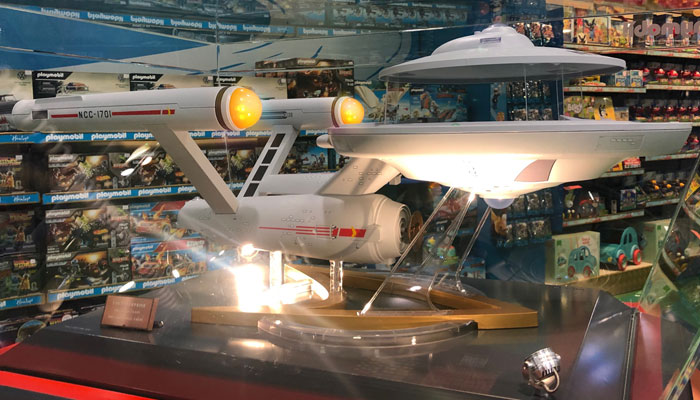 Given how much of what the brand does is about creativity and imagination, how do you know where to draw the line with products? At what point do you say, "You know what? The cast of Alien might look good as PLAYMOBIL figures, but we'd be going too far there…" I say that but, actually, I'd love to see Alien PLAYMOBIL figures!
Well! We're still learning, and always seeking feedback from consumers and fans. At the moment, we're keeping things on the lighter side. As our kid-collector market grows with offerings like Star Trek, though, and the soon-to-be-released Naruto series… Yeah, Ripley in a mech suit might be possible one day.
Naturo? The Manga series?
Absolutely! Watch this space.
I will; like a hawk! Fantastic! And in what other areas are you looking to engage with families?
Personally, I think we have enormous untapped potential in PLAYMOBIL. The brand has strong and well-loved associations that can certainly apply outside our existing play system. While licences are helping us take the brand to new audiences, there's every opportunity to take the brand into other toy categories across a breadth of ages and these areas we continue to consider.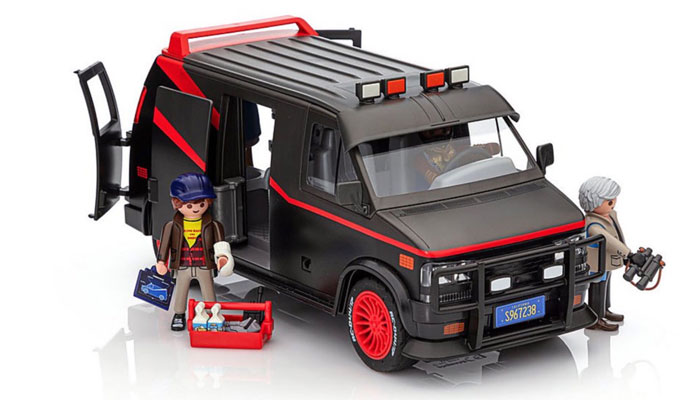 Interesting! And I guess you have a 50th anniversary coming up… How are you marking the occasion? Any plans you can tell us about?
Yes, this is a big project for us… All I can say so far is that it will be celebration of not only the past but also of the present and future of the brand, and not only in toy form!
Hark at you! It's like being served wine in the cup of Tantalus. Well, look, Mark; I hope you'll come back and tell us more when the time is right. In the meanwhile, I'd be remiss if I didn't ask… What's the most interesting object in your office or on your desk?
Ooh, that's a tough one. From down the years, my study is full of what I call my 'trophies'… My wife calls them something else! But a great little example I have close by is a PLAYMOBIL workman. He's just about the catch up on the racing tips while in the site portaloo. That is the kind of quirky humour that few other brands do as well as PLAYMOBIL.
Brilliant! Thank you so much for making time to speak with us, Mark; really appreciate it. And keep me posted on that mech-suit Ripley!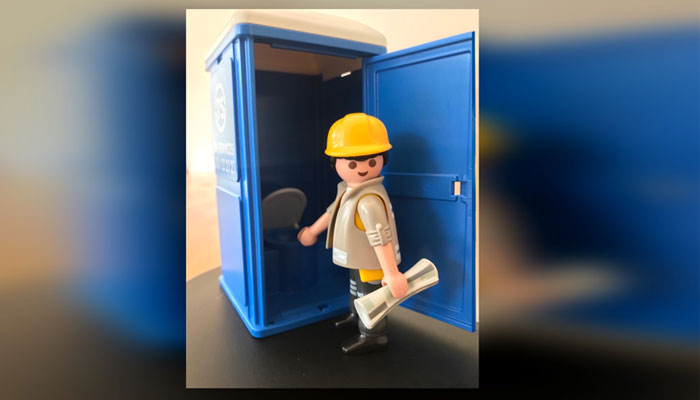 –
To stay in the loop with the latest news, interviews and features from the world of toy and game design, sign up to our weekly newsletter here