PMI to launch novelty toys and games for Sonic Prime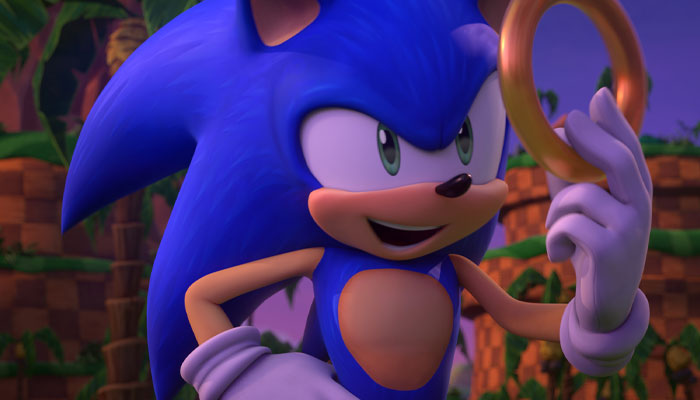 WildBrain CPLG has appointed PMI as the novelty toy and games consumer products partner for Netflix's Sonic Prime, co-produced by WildBrain and SEGA.
Following the series debut later this year, a line of Sonic Prime products from PMI will launch in early 2023, including collectibles, mini figures, clip-on plush, stampers, games and more.
"Partnering with the iconic Sonic brand will no doubt be a huge adventure!" said Omer Dekel, COO at PMI.
"Our product line based on the new Sonic Prime series features a mix of core designs and some very cool new designs that are going to make a lot of noise in the market. We are very excited about the upcoming toy line of top-quality licensed products and joining SEGA's Sonic ecosystem alongside the Netflix series, movie and gaming.
"A big thanks to our friends at WildBrain CPLG and Big Picture Licensing for a job well done in brokering the deal. On a personal note, I now get an extra kick seeing how much my young son loves Sonic, just as I did when I was a boy myself."
Maarten Weck, EVP and MD at WildBrain CPLG, added: "Sonic is more popular than ever, and PMI has a preeminent reputation for bringing IP to life with engaging and affordable toys and collectibles, making them an excellent partner for Sonic Prime. We're excited to see this consumer products campaign shape up with momentum building ahead of the launch. Sonic fans of all ages are in for a real treat!"
Ivo Gerscovich, Chief Brand and Business Officer at SEGA, noted: "Sonic the Hedgehog has continued to shatter records in 2022, becoming one of the largest entertainment brands in the world and we're proud to be partnering with PMI whose reputation proceeds themselves within the licensing space."
The deal was brokered by WildBrain CPLG on behalf of WildBrain and SEGA, and by Big Picture Licensing representing PMI.
–
To stay in the loop with the latest news, interviews and features from the world of toy and game design, sign up to our weekly newsletter here