Post Hill Press launches A Game Maker's Life, the memoir of prolific inventor Jeffrey Breslow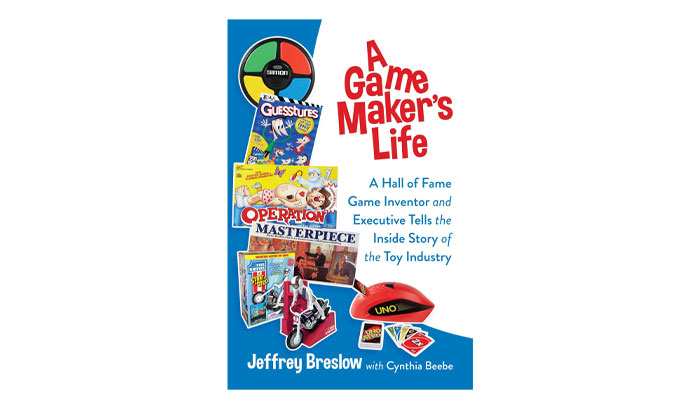 Jeffrey Breslow, former managing partner of Marvin Glass and Associates and co-founder of BMT, has launched his memoir.
Titled 'A Game Maker's Life: A Hall of Fame Inventor and Executive Tells the Inside Story of the Toy Industry', the book tells the story of how Breslow became the youngest partner of toy industry giant Marvin Glass and Associates.
It also covers how he held the company together after an employee opened fire in the Marvin Glass and Associates conference room in 1976, killing three people and critically wounding two more.
The memoir also explores the stories behind a raft of iconic toys, including Simon, Bucket of Fun, Rock 'Em Sock 'Em Robots, Ants in the Pants, Guesstures, Hot Wheels Criss Cross Crash and Masterpiece.
A release around the launch of the book states: 'A Game Maker's Life is more than a memoir… It's a guide to success under pressure, rebuilding a business and learning how to honour those who were lost – by bringing joy to children and families around the world.'
–
To stay in the loop with the latest news, interviews and features from the world of toy and game design, sign up to our weekly newsletter here