Preloaded's Phil Stuart to explore the future of play at Toy and Game Design Conference 2019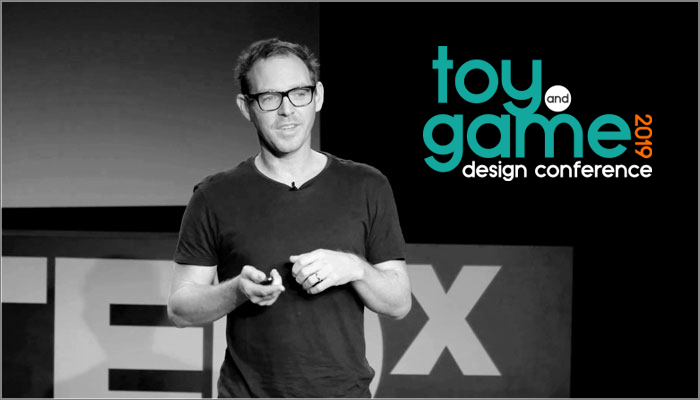 Phil Stuart, founder and creative director at the BAFTA-winning game studio Preloaded, is set to shed light on the future of play at this year's Toy and Game Design Conference, with his session 'Introducing the Playspace'.
Taking place at London's Stamford Bridge Stadium on Monday, September 2nd, the Toy and Game Design Conference unities the industry's creator community for a day of inspiring talks around creativity, design and play.
Stuart will present an introduction to 'The Playspace' that sits at the heart of converging technologies. He'll be exploring the tech that is lowering the threshold to play, the new types of shapes and forms play might take and most importantly, how to create meaningful and valuable experiences for audiences in this boundless space.
Since 2000, Stuart has worked with game-based technologies to create playful, purposeful experiences for adults, young people and kids.
Over the past 18 months he has focused on bringing purpose to immersive platforms; working with Within on their voice-based AR story platform, exploring accessibility in AR with BBC R&D and partnering with VIVE Arts and Google VR on landmark factual experiences. Currently he is working with Magic Leap on a new MR educational experience.
"I'm really happy to be speaking at Mojo Nation's Toy and Game Design Conference," said Stuart.
"I'm looking forward to sharing our thoughts on what's next for play."
To book your ticket to this year's Toy and Game Design Conference, or learn more about the event, head to: www.toyandgamedesignconference.com