Primo Toys' Filippo Yacob on the origins of Cubetto, the most funded educational invention in Kickstarter history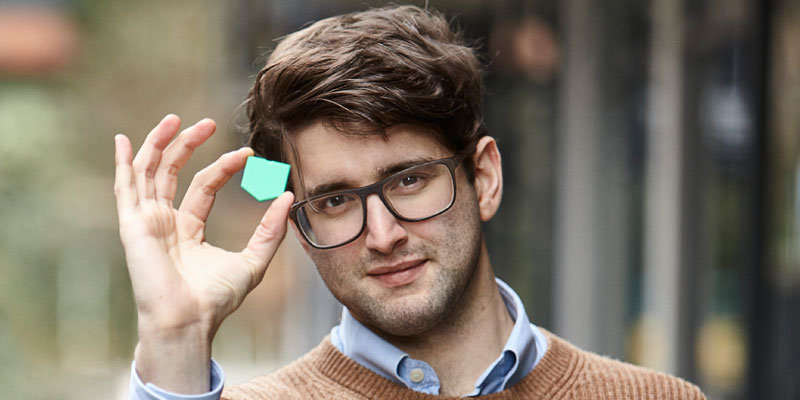 A Forbes 30 under 30 class of 2017 honoree, Filippo Yacob founded Primo Toys in 2013. The mandate? Find a better way to introduce coding to his three-year-old son. The answer? Cubetto, a wooden play-set that teaches kids coding.
Cubetto landed on Kickstarter last year, where it raised a mammoth $1,596,457 – one of the biggest hauls ever for a toy project on the site – and returned earlier this year with a new line of play maps and activity books, where it reached its goal of $100,000 in less than four hours.
We caught up with Yacob to discuss Kickstarter, the STEM sector and his grand aim to have one billion children in the world receive exposure to computational thinking in early years by 2020.

Where did the idea for Cubetto come from?
It's been said that 65 per cent of the jobs our children will have in the next 30 years haven't been invented yet. Whatever they will be, understanding technology as creators, and not consumers, will be key to accessing them. By 2020, more than 50 billion devices with computing power will be in circulation, with less than one per cent of one per cent of us knowing how they actually work.
Computer programming is a skill as important as reading or basic arithmetic, and should be taught at preschool level. A 21st-century literacy, if you will. Having worked in and around tech and design all my life, I knew this to be true, and starting my own family made me want to do something about it.
I noticed the systems children used to engage with programming were all screen and language based, and not suitable for pre-school children between the ages of three and six. I wanted my son to learn about computer programming and computational thinking without missing out on physical play, social interactions and hands on learning. I wanted to give my son age appropriate tools to develop these 21st century skills, all the while playing, exploring, creating, and enjoying all the things that make early years great. I teamed up with a childhood friend to make this happen, and four years later, here we are.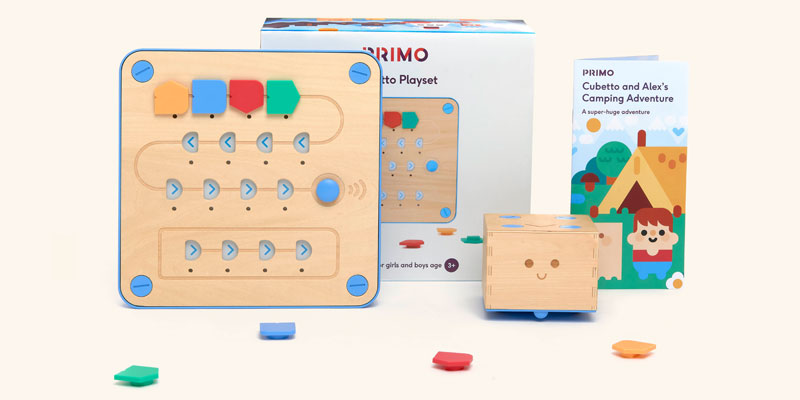 Can you talk us through the design process behind Cubetto?
The main design challenge lay in translating a complex, abstract, and otherwise inaccessible but crucial skill (programming) into a format that was easy to communicate, understand and immediately engage with. Not just amongst kids, but also amongst adults tasked with young children's learning. Achieving that required thought and engagement in all design disciplines, from interaction to graphic to industrial. For example, adding a meaningful story with a friendly character that would appeal to all genders and cultures was crucial to providing an experience that would engage a child over multiple sessions across an extended period of time.
This involved a lot of creative content and illustration, bound together through information and print design. Offering a safe tool that met certification requirements in schools required extensive industrial design and testing.
Why did you opt to use Kickstarter for the launch?
We have always been admirers of Kickstarter and embraced the platform as a way to launch product across all stages of development. We think of Kickstarter as the most open and transparent way a business can connect with its audience while launching a new product, and this is now part of our DNA. From our first little campaign in 2013 to our third and latest one this past summer, Cubetto became the most funded educational invention in Kickstarter history, raising $2,467,246 from backers in over 100 countries. We're still a very small company in the grand scheme of things, and there's a lot of work to be done, but we're definitely on the right track.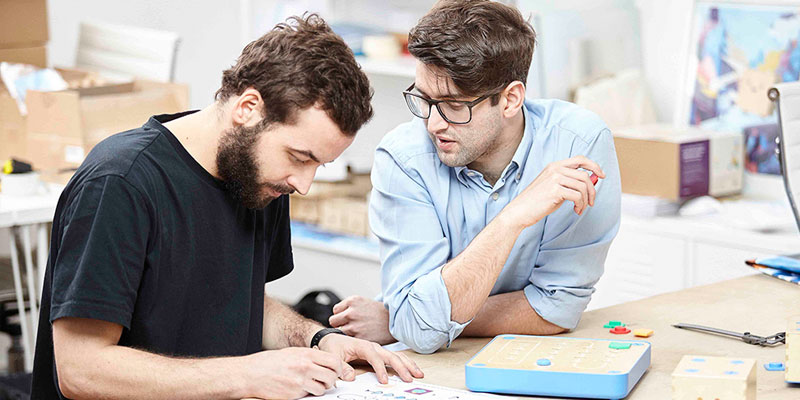 How do you assess the state of creativity in the STEM/tech toy space at present?
The educational toy industry, or STEM toy industry, is growing exponentially every year. It's a new vertical to which both young educators and parents are flocking. Experience is valued over consumption, and 'play' is finally understood as an infinitely more interesting vehicle for learning.
Cubetto brings a new approach to educational products. For parents, Cubetto provides an experience that's an escape from addictive screen-time in early years. For educators, we provide a tool that introduces an important skill to the youngest tech audience in human history, where the learning curve for use is minimal. Cubetto works straight out of the box, which is a bonus for parents who may be as new to coding as their children.
What part does play have to play in helping today's kids get to grips with coding?
Einstein is sometimes quoted as saying: 'The highest form of research is essentially play.' When we play, we learn. Today we're finally beginning to understand how knowing to program is essential, especially for younger generations.
We are now moving away from learning taught with polarised outcomes – good or bad, right or wrong. What I believe children should be taught instead is creative problem-solving, critical thinking and meaningful interaction with the digital world that surrounds them. Learning computer programming accomplishes exactly that. And when it's introduced through tactile, hands-on play, away from a screen, the learning follows naturally and seamlessly for children.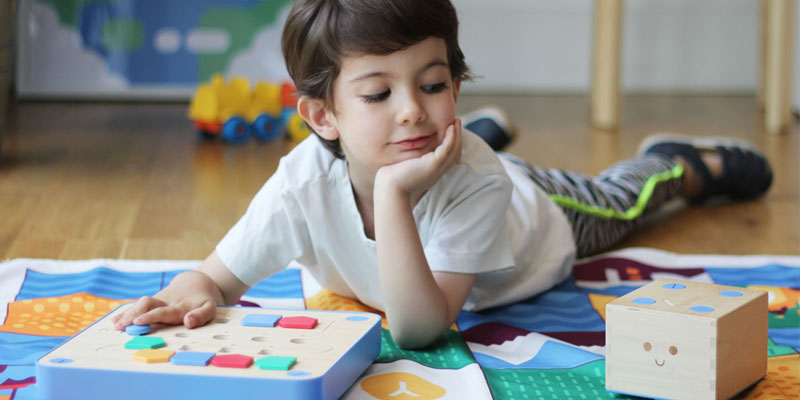 What's next for Primo Toys?
Right now, the goal is to have a Cubetto Play-set in every one of the 2.4 million early learning education centres worldwide, and in just as many homes. It's an ambitious goal, but we have an even grander plan to have one billion children in the world receive exposure to computational thinking in early years by 2020.
We're working on new maps, new stories and exciting product extensions that will allow the world of Cubetto to come alive. We'll release these extensions gradually throughout the next 12 months. Mid term, our design and engineering team is working on new toys and tools that will extend our programming language. We're excited about the future.
Save
Save
Save