Product Developer Peter Jepsen discusses Geomag's design, ranges and magnetic appeal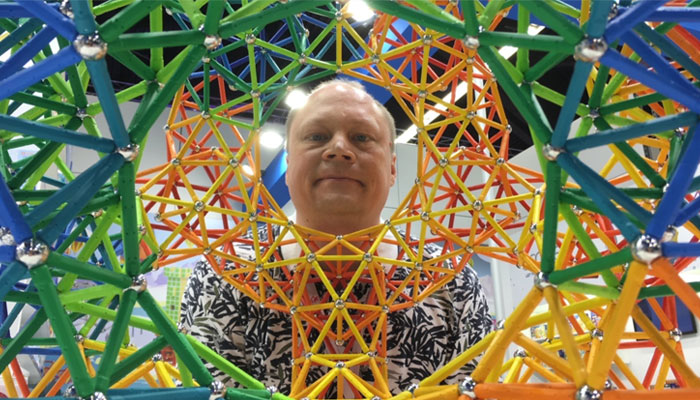 Peter, thanks for joining us. You work with Product Development at Geomag. How did you come to be there?
It's a long story stretching over a few years… Basically, it's the story of "Kid discovers magnetic construction toy, kid develops a passion for building with toy, toy manufacturer discovers kid, kid moves from Denmark to Switzerland to work for toy manufacturer". You know, the classic fairy tale story we've all heard a million times already…
Ah, yes… A tale as a old as time!
Since I came to the company as a passionate Geomag builder, I became part of a 'Geomag Model Team' that was created when I arrived. Apart from myself, three new creative colleagues had been headhunted for the occasion. During the next years, we were travelling the globe building models for fairs, shows, shop windows – you name it. Now, 17 years later, I'm part of the R&D team, specialising in custom Geomag model creation and instructions.
17 years in such a specialist area! Fantastic. What did you do before?
I used to be an intranet programmer, but I always had a private passion for assembler programming, 3D graphics, video games, board games, LEGO and construction toys in general. I own a lot of LEGO TECHNIC.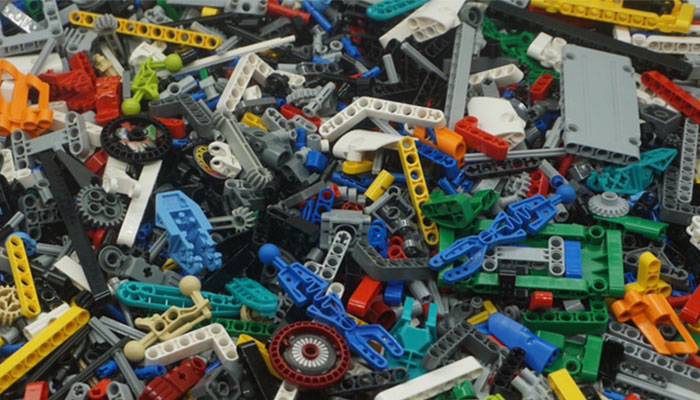 You're a man after my own heart! So you played with LEGO as a child?
Yes. When I was quite young, my dad discovered I'd 'borrowed' two early LEGO gears from the after-school club… He subsequently gifted me my first LEGO TECHNIC set, which became the first of many.
And the two borrowed gears?!
They were returned to where they belonged!
That's a relief. I'd hate for your career to be built on an unrighted wrong! And – LEGO aside – with which toys did you play as a child?
LEGO aside, I also had the BRIO wooden trains and tracks which still exist today. I remember having something like a wooden version of Meccano, too… Probably that was also from BRIO?
Hmmm. Didn't LEGO have a line like that? Billo Fix? Bilofix? Before our time though… In any case, it was a sort of wooden Meccano…
Right. Then, at the age of nine, I had the incredible luck of being given a used Commodore VIC-20 that my dad bought from a neighbour who worked for IBM. That's where my love for computers, computer graphics and programming was founded. The VIC-20 was later swapped for a Commodore C64 and later I entered the world of DOS-based PC's. As well as playing video games, I spent a lot of my youth programming in Pascal,and Assembler I remember… Which laid the base for my later interests and career.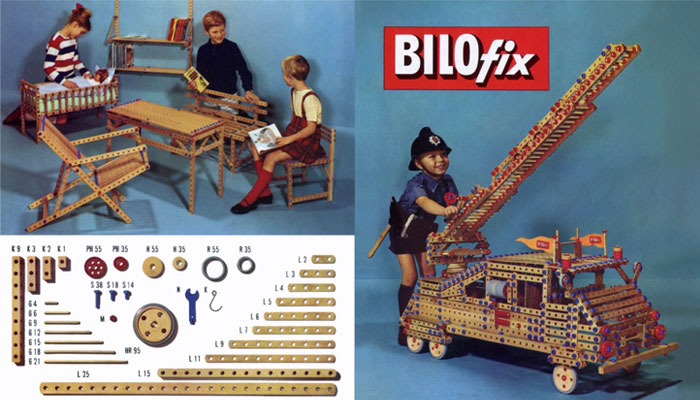 And on that point, tell us about Geomag; what's the history of the company?
In 1998, we invented the first magnetic construction toy: simple elements, such as rods and spheres, being held together by a magical force of attraction to build amazing structures. Magnetism is key to our philosophy of play and learn, and lies at the very heart of Geomag, facilitating building, encouraging exploration and creativity and allowing us to produce fun and stimulating platforms that reinforce positive learning.
Our vocation at Geomagworld is to encourage learning through play with our magnetic construction platforms and the magic of invisible forces. Furthermore, since our toys are focused on the healthy development of our children, we feel equally responsible for the health and future of the environment that our children are growing up in. How can we spend time caring about the healthy development of children and not be responsible for the health and future of the environment they live in? The answer is: we can't!
Does that mean Geomag is doing more than it's bit for the environment?
Yes, absolutely. Geomag has made sustainability and social responsibility the two pillars of our company philosophy. Geomag has embraced the philosophy of the circular economy. Our Classic, Mechanics and Magicube lines currently use recycled plastics. Our packaging is also made with over 70% recycled materials, and our production process uses 100% renewable energy.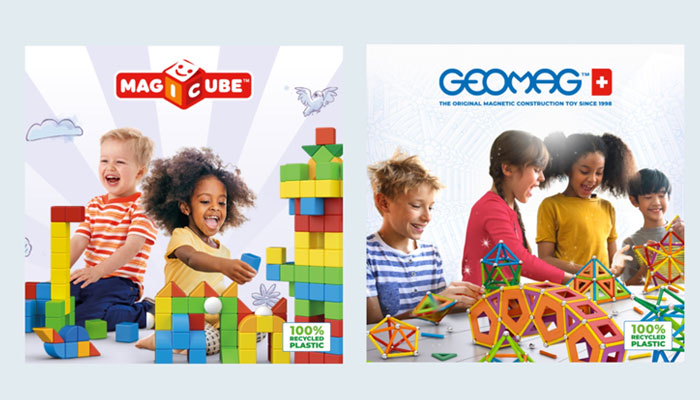 So Classic, Mechanics and Magicube – they're all Geomag?
Yes, our range is split into three different platforms, hence our strapline: ONE MAGNETIC WORLD, THREE PLATFORMS, ALL AGES. We launched with our Geomag classic ranges originally, so it's understandable that this range is our best selling. We're delighted to be refreshing some of its most popular categories now in recycled plastic… In the past, Glitter and Glow have been some of our most successful lines in the Geomag range, and bringing them back now in recycled plastics has been met with huge excitement.
Magicube is, I think, the range that most surprised me. For those that haven't seen it, how would you describe it?
Magicube has revolutionised the Junior Construction category! It's an innovative toy; a building system made up of magnetic cubes that attach to each other on all six sides.
I'll be sure to put a picture in here because Magicube looks beautiful in the packaging – and absolutely fantastic as models… I really appreciate clever design with magnets!
Thank you! By harnessing the invisible and magical properties of magnetism, children can give free rein to their imagination as they build colourful 3D models. By playing with the individual cubes, even the youngest of children begin to develop their first manual skills. Our Shapes lines are proving to be a huge hit with both trade and consumers.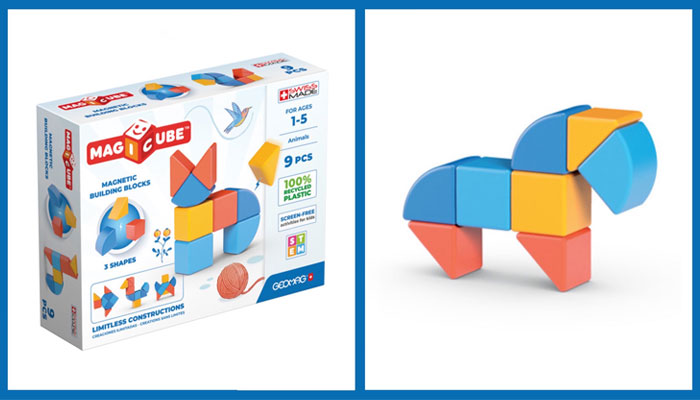 I don't doubt it. Which brings us to the Mechanics range… Tell us about that.
This is the construction platform that combines the forces of magnetism with a world of mechanical construction, to stimulate creativity, inventiveness, and ingenuity. In addition to the classic magnetic rods and steel spheres, Geomag Mechanics adds mechanical elements within the constructions, expanding the play possibilities. Some parts of the structures can rotate, for example, triggering chain reactions from the magnetic attraction and repulsion.
This line really looked absolutely fantastic at London Toy Fair… It's been refreshed, has it?
It has, yes; very much so. Last year, we completely overhauled the range with new product colours, packaging, and branding which was met with real excitement from the trade. And it's all, of course, made from 100% recycled plastics. Within the range itself, the Mechanics Loops and Turn and Mechanics Motion 96-piece set would be the top sellers.
I've got my geek on with this because I lovvvvvvvve a marble run! What makes Geomag Mechanics different from other sets like that?
The Geomag Mechanics line is divided in to two types of sets. Mechanics Motion, where you play with ball bearings and rotating platforms, using polarity repulsion to create 'magnetic motion' and magnetic gears, rotating cogs that interact without touching… And then Mechanics Gravity is the line with the ball tracks, where we utilise gravity and magnetic Gauss cannons together with the tracks. There's also a sort of Archimedes' Screw that you can configure as a "Gravity Motor"… The spheres and gravity make it turn, or act as an elevator where the screw lifts the spheres.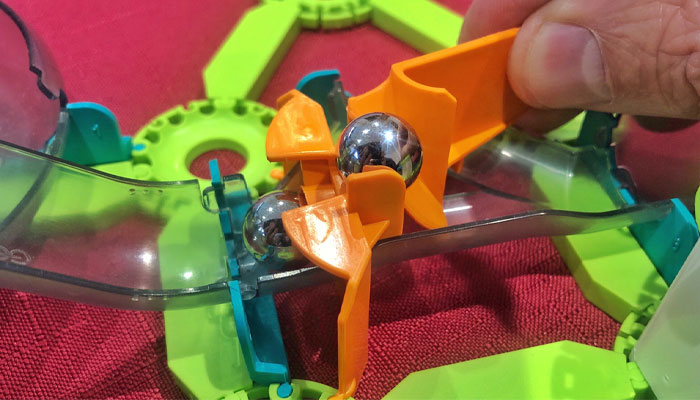 I'm going to go into a bit of detail over one piece of design that I think is worth highlighting… That's the lever thingamajig – technical term there – the lever thingamajig that simultaneously separates a ball from the magnet AND reloads the Gaussian cannon… Which unsung hero designed that?
Yeah, the cannon is the most fun piece! But, as you know, Gauss Cannons are always only one-shot, then you have to pinch the trigger sphere off the strong magnet and put it on the front end ready to be shot again… While we were developing the system, I complained there wasn't some kind of easy way to reload it. Then our super-talented collaborating engineer – Aldo Cavini Benedetti – came up with the reload lever, and the related modifications to the cannon. They ensure the sphere is brought up over the magnet, and falls down in the right place for the next shot.
It's a thing of beauty; kudos to the team. Brilliant design. To that point, then, how important is design in your products?
It's not always possible, but if we can, we try and design more than one possible use into a piece. With a system like Geomag Mechanics, for instance the 'Washer' piece – which is a connector joint – doubles as a little ball bearing as well as being able to encapsulate a single sphere. The parts that compose the aforementioned Archimedes' screw were designed to allow transporting the spheres both up and down one at a time.
When you're looking to introduce new products, what's the process?
It's difficult to say precisely, but – generally speaking – we strive for technological advantage in our products. Be it in maximising the magnetic fields or taking advantage of new high-tech materials – stay tuned!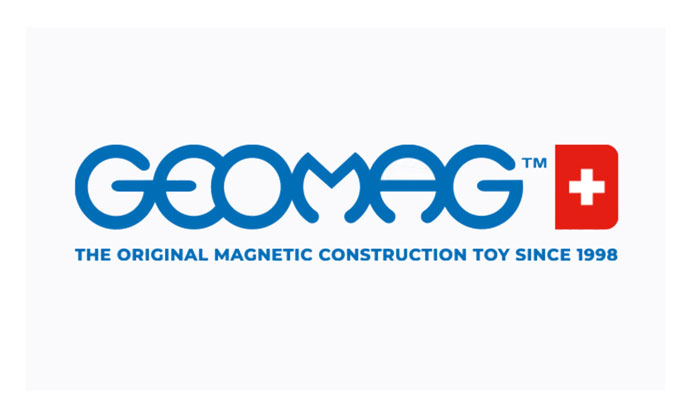 Oh, hello! I'm all ears…
It will have escaped absolutely no one that sustainability is very much in focus… Around four years ago, we started converting our major product lines into using recycled plastic. Also, in this case, another technological advantage has allowed us to retain the strong Geomag colours instead of the typical muddy or washed-out colour palette often stigmatizing recycled plastic products.
Out of interest, do you look to take inventions from external inventors?
We do! In fact, the whole Mechanics product line originated by suggestion from the aforementioned Aldo, who was then tasked with helping us commercialise such a system based on his idea. Another product line based on an inventor pitch is the KOR line. I still remember the meeting at the International Toy Fair, behind closed doors and under freshly signed NDA, when the inventor opened his secret briefcase and let us play with his prototypes.
Well, there's no answer to that! And what advice would you give new inventors about pitching to you?
Advice for pitching to us… You need to bring something that incorporates magnetism as an integral part of your product and playing with the toy. You should have done at least some cost research before coming. I've seen some incredibly sexy and desirable magnetic toys that I myself would drool over, but you just know it's never going to work in a mass-production retail setting.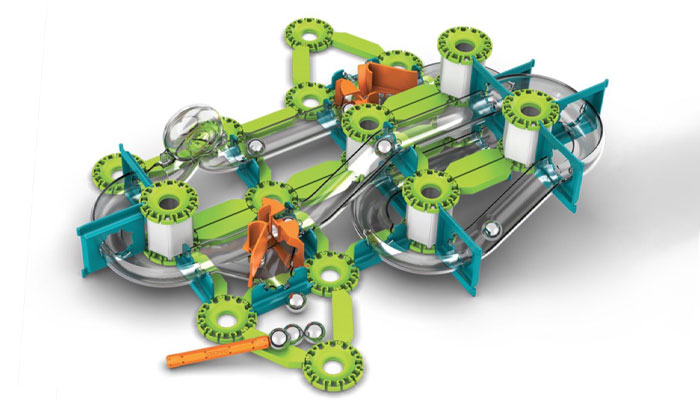 And just to be clear: why is that?
Neodymium is expensive! And in recent times even more so, unfortunately. But of course, our task and expertise as a manufacturer is to help optimise the use of magnetism and bring down the potential costs, so of course we'd like to take a gander at any interesting project that an inventor imagines could be a Geomag product. And as general advice to any inventor presenting your idea… Have a proper prototype of your toy to present and let people play with. Make sure it stands up to being handled and doesn't fall apart when someone's genuinely interested and wants to play with it.
Great stuff, Peter! Thank you. Finally, then, what's the most interesting thing in your office or on your desk?
On my desk I have bits and bobs of geek paraphernalia and prototypes of toys, old and future. Apart from my very clever colleagues that I share our office with, probably the industrial 3D printer is the most interesting 'toy' that we have at our disposal.
Lovely! Good answer. Thank you so much for your time, Peter; always a pleasure to meet another magnet fan.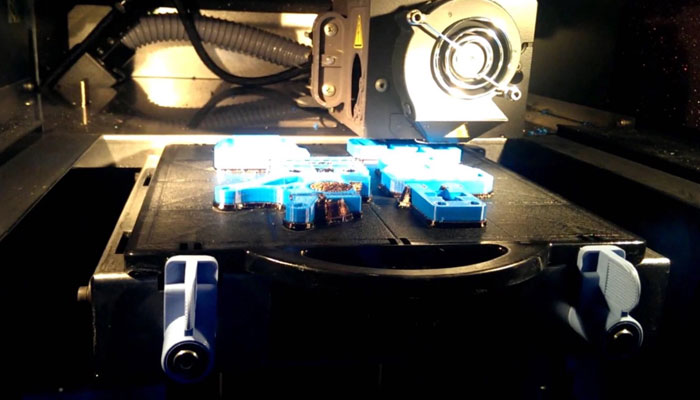 –
To stay in the loop with the latest news, interviews and features from the world of toy and game design, sign up to our weekly newsletter here