Products of Change launches Circular Packaging Design Course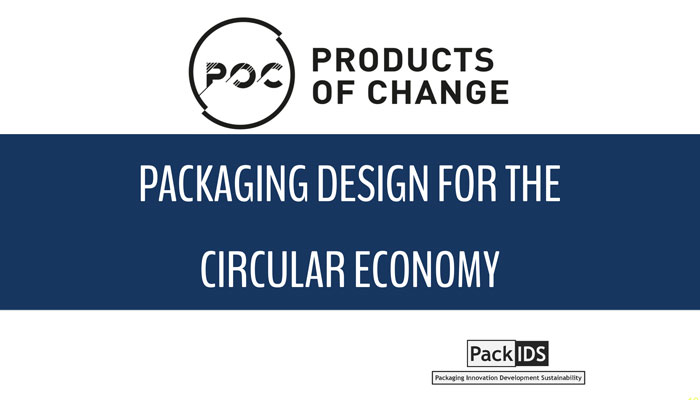 Sustainability education platform and resource hub Products of Change is launching a course aimed at educating businesses and designers about responsible packaging.
The Circular Packaging Design Course will tackle the design and thought processes required to develop sustainable packaging for a circular economy, arming businesses and individuals with the knowledge and tools required when the UK government's circular policies kick in.
The course will consist of one three-hour online session on March 9th, followed by a one-day face-to-face workshop taking place in Central London on March 14th.
The course will be led by Products of Change's packaging and materials ambassador, Mike Swain, who boasts 30-plus years' experience of the packaging sector with the likes of Unilever and P&G. Mike also played a pivotal role in helping Wow! Stuff overhaul its own approach to packaging, helping the toy firm embrace sustainable packaging alternatives that were also found to be cost-saving.
Mike will deliver the course alongside Richard Coles, lecturer in packaging design at Greenwich University.
Learners will also have the option of a fourth and final course element: a 30-minute one-on-one follow up session with Mike or Richard to talk over individual cases and designs. This follow-up option will be available for up to one month after the in-person workshop.
"This course is for all those involved with packaging, whether or not you are well-versed in the intricacies of the industry," said Mike.
"It will provide a grounding and framework on how to approach packaging design, specification, and selection to make it more circular today and in the future as the circular economy evolves."
The course is prices at £650 plus VAT, with a 20% discount available for Products of Change members. For more information, head to https://www.productsofchange.com/events-item/?id=1307 or to book your place, head to the booking page here.
–
To stay in the loop with the latest news, interviews and features from the world of toy and game design, sign up to our weekly newsletter here