Pursuing the Possible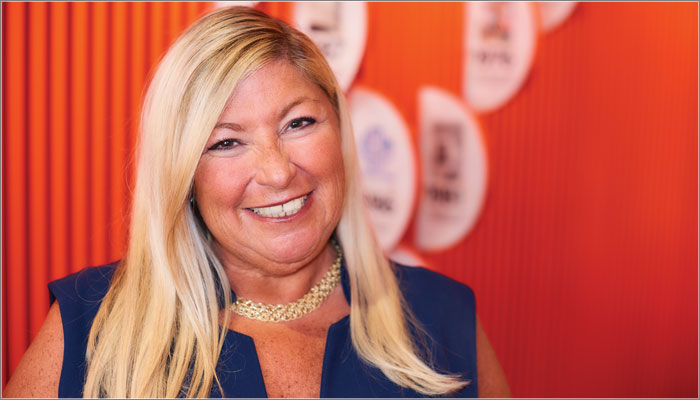 When the pandemic struck, it quickly became clear to all of us that the world would not be the same for some time.
As the US Toy Association representing all businesses that deliver toys and youth entertainment products for children of all ages, we knew that it was our responsibility to 'pursue the possible' and position the global toy community for success – by finding innovative ways to work around the worldwide restrictions on gatherings, face-to-face meetings, and business travel.
First, we quickly pivoted to develop our digital wholesale marketplace for toy buyers and sellers at www.ToyFairEverywhere.com, offering three targeted and highly successful market weeks in the summer months that drew more global buyers than we saw at our last in-person Toy Fair New York in February.
Toy Fair Everywhere is now a year-round e-commerce solution for the toy community and an important platform to help businesses forge ahead. COVID-19 has certainly accelerated the move to online business solutions, but this is not a temporary shift. The tools we have set up via Toy Fair Everywhere will be a permanent fixture to meet the new needs of the 21st century workforce.
"Our mindset right now, and going forward, is 'realistic optimism' – the belief that in spite of so much uncertainty, there are many exciting possibilities on the horizon."
Of course, the emotional connection and personal satisfaction derived from in-person gatherings cannot be replicated online.The Toy Association is focused on the future by bringing the industry back together in person for Toy Fair Dallas in October and the eagerly anticipated return of Toy Fair New York, slated for February 19th to 22nd, 2022. The newly expanded Jacob K. Javits Convention Center will allow for new exhibitors, new educational offerings, expanded networking opportunities and more.
The Toy Association has also been offering virtual private-preview opportunities to connect toy companies with major retail buyers. These efforts, initiated to help companies expand their businesses during these difficult times, will also continue beyond the pandemic, offering yet another avenue for toymakers to get their creative products on retail shelves.
The Toy Association is also exploring a series of US and international Student Congress events this year. Our first Student Congress was held at Toy Fair New York 2020 and, while we will continue to offer these events in person when doing so is realistic, delivering student programming and engagement in a digital format will allow more students from around the world to contribute, learn, and connect with their peers.
The Toy Association is thrilled to continue our support of the student community, whether in-person or digitally, and believe strongly in championing the next generation of play professionals.
Looking ahead, our "hybrid" portfolio of solutions for the toy industry will evolve, as new challenges arise, and new opportunities are presented. Our mindset right now and going forward is 'realistic optimism' – the belief that in spite of so much uncertainty, there are many exciting possibilities on the horizon. The Toy Association is proudly committed to offering a range of business engagements, including, but not limited to, the seven days of in-person activity at New York and Dallas.
This is an exciting time for The Toy Association, our 1,000 members, the global play community, and the next chapter of B2B. We are continually inspired by the community we serve and excited to see what comes next!
—-
To stay in the loop with the latest news, interviews and features from the world of toy and game design, sign up to our weekly newsletter here